Former Australian cricketer Andrew Symonds is dead and we're all worse for it. The untimely passing of the man everyone knew as "Roy" ignited tributes worldwide this past weekend and made us all remember why Andrew Symonds was such a legend of a bloke — both during and after his illustrious cricket career.
A cult hero and salt-of-the-earth Queenslander who loved a fish, a punt, and an XXXX beer (or ten), Symonds died in a single-car crash on Saturday night. He was 46. As with Shane Warne's passing, social media immediately lit up with iconic moments from Symonds' 15-year professional career.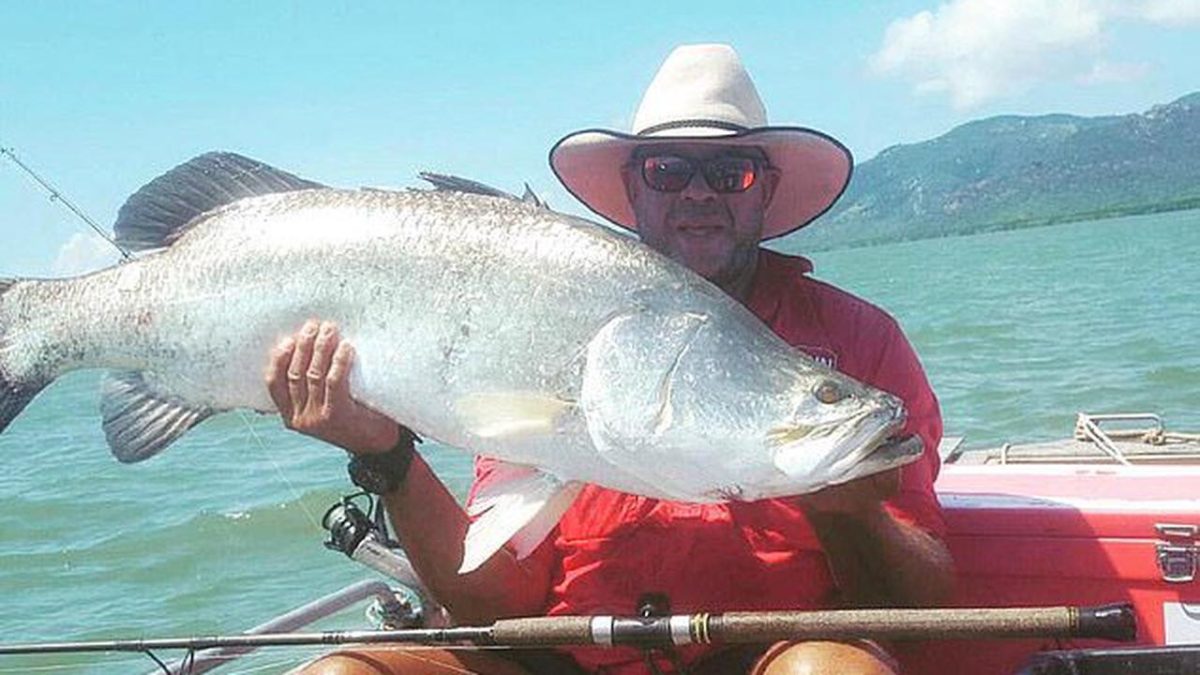 RELATED: Officially stumped: Tim Paine's career may be over.
---
---
His highlights reel is truly bloody phenomenal. He is widely regarded as one of the best all-round fielders the world has ever seen. As quick as Ricky Ponting, as athletic as Jonty Rhodes, and blessed with a throwing arm up that would not have looked out of place on the mound at Yankee Stadium.
As a batter, his record was criminally underrated. He never lost a World Cup match (averaging more than 100 across the 2003 and 2007 events), and his Test average was marginally below Mark Waugh's, who is considered an all-time great. As a bowler, he averaged one wicket per Test and was equally adept at spin and pace, which is extremely rare at the top level.
Symonds' career was rich with moments of mind-boggling brilliance, crushing embarrassment, and everything in between. If Warne was the most loved Australian cricketer of the late 20th and early 21st century, then Symonds was not far behind. They had many similarities, none more than their authentic, larrikin, and occasionally maverick personas.
Here are eight crazy moments that shaped Symonds' career, on and off the field, for better or worse.
Sixes Galore (1995)
A relative unknown at the age of 20, Symonds – who at that stage was eligible to play for England because he was born in Birmingham – smashed a then-record 16 sixes in one knock playing for Gloucestershire. All up he made 254 in that innings and hit another four sixes to make it 20 for the match two days later, which was also a world record. It prompted England A to select him, though he refused, telling The Sydney Morning Herald he did not want to leave family and friends in Australia.
Cop That, Pakistan (2003)
If not for an injury to Michael Bevan, a racial vilification suspension for Darren Lehmann, a drug ban for Shane Warne, and almost blind trust from captain Ricky Ponting, Symonds may not have even played this game. Australia was in deep trouble in the first match of the 2003 World Cup when he came to the crease, which brought out the best in him. What followed was absurdly brutal batting and a match-winning and career-defining 143 not out.
---
---
"I've Played Like This Before" (2005)
Symonds turned up to a one-day game against Bangladesh in England not just hungover, but royally pissed. He had painted the town red the night before celebrating teammate Shane Watson's birthday and rolled back into the hotel as the sun was rising. Clearly intoxicated in the warm-up, he told the coach he could play as he'd done it before. But his red eyes, slurred words, and toddler-legs told a different story.
Australia lost for the first time ever to Bangladesh, Symonds was sent home, and his problems with alcohol first became an issue on the public stage.
A Coming Of Age (2006)
Almost three years after his Test debut, Symonds still didn't have a Test century to show for his talents. Damien Martyn's unexpected retirement midway through the 2006/07 Ashes saw the selectors give Symonds another crack, and he didn't disappoint, smashing 156 against England a day after Warne took his 700th Test wicket.
At the time he brought up his ton courtesy of a huge six into the crowd, he was batting with best mate Matthew Hayden, who later said that was the best moment of his career, sharing the moment with Symonds. From that moment on, Symonds averaged 60 in Test cricket. It is also possible two men have never hugged each other harder on the sporting field than Hayden and Symonds did that day.
MonkeyGate (2007/08)
Books have been written about this controversy so we will give you the key points because wading through diplomatic relations between Australia and India is frankly boring.
In October 2007, the Indian crowd started chanting "Monkey" when Symonds came out to bat. The racial slur was condemned by Symonds and the Aussie team.
In early 2008, Symonds and three other Australian players (including Ricky Ponting and Adam Gilchrist) believed they heard Indian bowler Harbhajan Singh refer to Symonds as "monkey" during the SCG Test.
A hearing was convened after the match. Singh denied he had used the term "monkey," instead arguing he had vilified him with a Hindi slur. His account was backed up by superstar batter Sachin Tendulkar, who was his partner at the time the sledge allegedly occurred.
The International Cricket Council (ICC) took the side of the Aussies and Singh was banned for three Tests.
India threw their toys out of the cot like a petulant baby and said they would fly home unless the ban was overturned. Cricket Australia, shit-scared of the financial implications, reneged.
Singh survived on a technicality and Symonds himself conceded he would never be the same player again, saying years later: "I suppose this would be the moment where my whole persona to cricket changed. I didn't realise the politics, the power, the money until this moment in my career… I started drinking way too much and my cricket, my mindset — I started to go downhill, I just wasn't in the right frame of mind."
The Shoulder Charge (2008)
Later in the summer, Australia was playing India in Brisbane in a 50 overs per side game. Symonds was batting and out the corner of his eye, saw a streaker running towards the pitch. Not one to shirk a contest, he moved towards him and flattered the nude fan into the dirt. The poor bastard never had a chance.
"There was a couple of overweight Queensland policemen not catching up with that man as they probably should have.
"So I took the law into my own hands for a brief moment there and he failed to keep moving."
---
---
Sorry, Gone Fishing (2008)
Later in the year, Symonds wagged a team meeting ahead of a series against Bangladesh in Darwin to go fishing. Stand-in skipper Michael Clarke, with who Symonds openly fell out within this period after having a close bond, cut him from the squad.
"I hope he doesn't take it personally because Andrew is one of my closest mates so it's certainly not personal."
Symonds took it personally and he and Clarke hardly ever spoke again.
On a side note, did you know Symonds once asked Cricket Australia for a hefty pay cut so he could spend more time fishing and less time fulfilling contractual commitments such as functions and clinics?
Cricket Australia rejected the request.
Sorry, Gone To A Bar (2009)
Symonds loved his rugby league, especially State of Origin. Those who watched him grow up said he could have easily played professional rugby.
In mid-2009, Australia was a team in transition. It needed 34-year-old Symonds. But when Queensland won the first State of Origin match, it became clear Roy didn't need cricket much anymore. Two days before the World T20 tournament in England was due to start, he went against team orders and attended a bar to support his beloved Maroons.
Cricket Australia withdrew their 12-month contract offer to him and Andrew Symonds never played international cricket again, bringing to a close his much-loved career in green and gold. Though he did sign a multi-million dollar deal for the first edition of the Indian Premier League.
---
---
Rest in peace Roy, you absolute Aussie legend.