You've got to give the local fellas who dreamt up this idea points for creativity. It's an "Aqua Rugby" festival – with a side serving of superyachts – and it's coming to the shores of Sydney's stunning Manly Cove this November. If it sounds epic, that's because it is.
The world-first concept has been four years in the making and will finally be brought to life in 2021. Headed up by sports administrator Jimmy Galvin and Wallabies legend Bernard Foley, the inaugural Aqua Rugby festival will be a two-day tournament featuring a floating rugby pitch, flanked by ritzy superyachts instead of grandstands.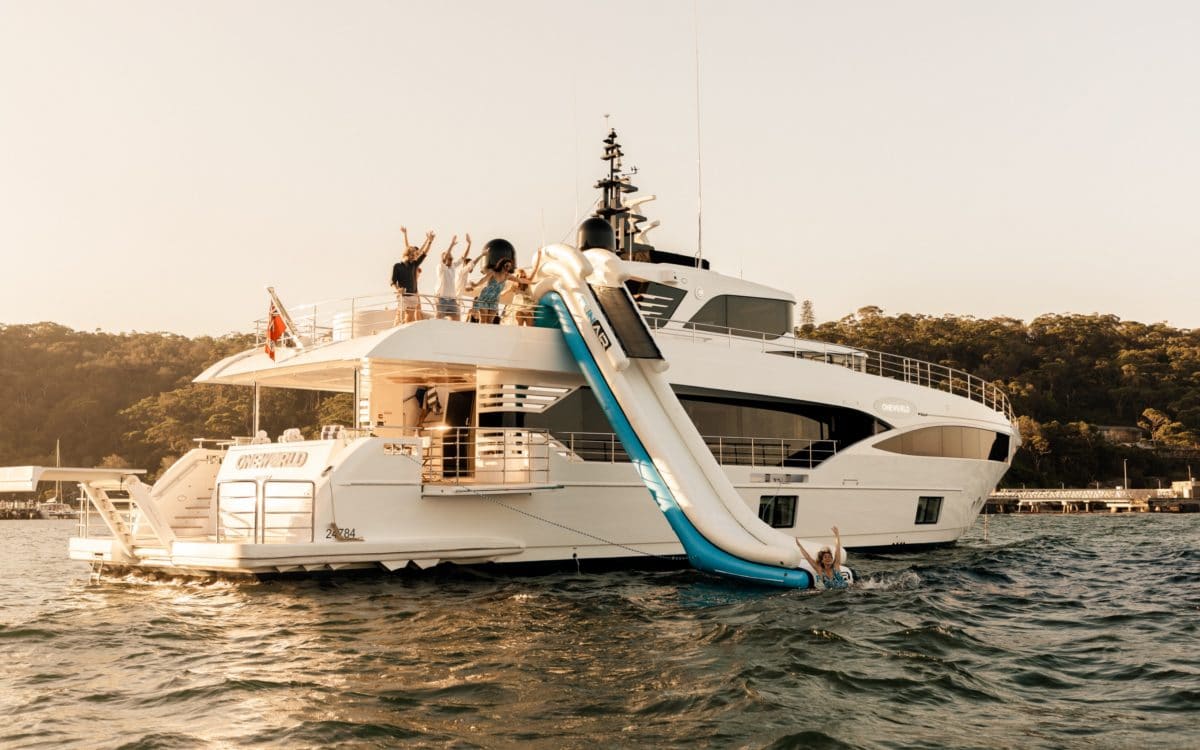 Manly's thriving East and West Esplanades, including Manly Wharf, will be pumping with live DJs and well as food and bar pop-ups to create a mini-festival precinct onshore.

On the water, the invitation-only tournament will see a host of world-class men's and women's players battle it out on the 30 x 30-metre floating pitch under specialised rules. Most notably, there will be rolling substitutions for when players are tackled off the side of the pitch or dive off the end of the pontoon to score tries, much like the fast-paced rotation experienced in ice hockey.
---
---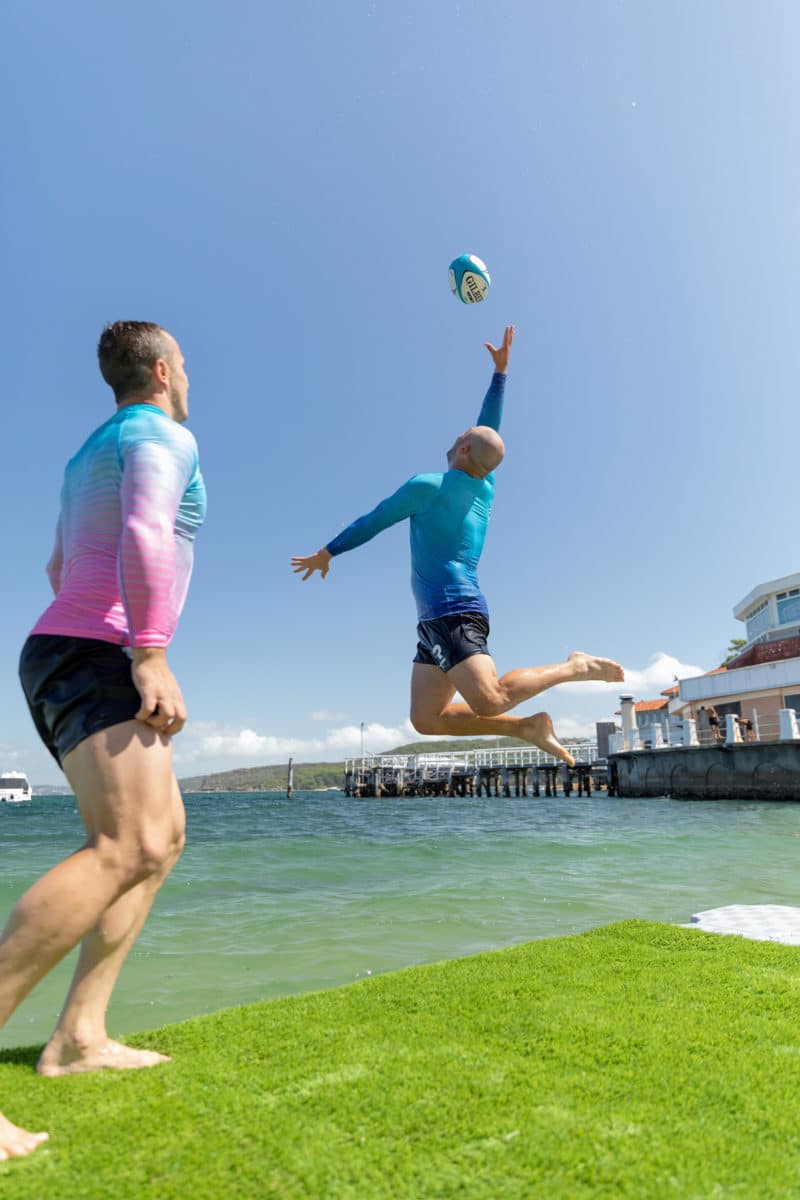 Various vantage points and ticket prices will be available, but those really keen to go all-out will be able to purchase VIP access to the various yachts lining the rugby pitch – including Sydney harbour regulars Masteka II, One World and Ghost II. Local Manly businesses such as 4 Pines Brewing and Budgy Smuggler will be supported by beverage brands El Jimador and JACOB Premium Sparkling in sponsoring the luxury flotillas.
Off the back of Aqua Rugby's presumed success in Manly this year, you can expect the concept to go national (and eventually international) with a roaming calendar of events across the years to come. Both Northern Beaches Council and the Member for Manly, James Griffin, are backing the project, and you'll be able to catch all the action for yourself on November 5th & 6th.