Compiling the 20 biggest chokes in sports history was a haunting trip down memory lane. The human brain can play funny tricks, and nothing makes you feel the pressure more than the eyes of the entire world watching you implode. There's simply no way to bullshit it: death by a thousand cuts is the true anatomy of a sporting choke.
It doesn't matter which sport or even how great that sportsperson is — we all have it in us to choke. And anyone who says their sphincters don't tighten occasionally is a bald-faced liar.
RELATED: Chelsea FC's Sale Will Be The Richest In Football History (By A Ridiculous Margin)
---
---
The following list is a definitive countdown of the 20 biggest chokes in sports history, ranked by significance, eyeballs, and the sheer magnitude of the choke itself. The higher the climb, the greater the fall. Just ask Greg Norman.
We hope you enjoy, laugh, wince, cringe, and thank the Lord you were never talented enough to even be in the position to choke at the top level. Trust me… it's way easier from the cheap seats.
The 20 Biggest Chokes In Sports History
1. Greg Norman – The Masters (1996)
Imagine taking a six-shot lead into the final round of a major and losing by five strokes. That was what happened to Aussie golfing icon Greg Norman in 1996 when he was supposed to be at the peak of his powers – and boy was it painful. Nick Faldo was the eventual champion and Norman could never win the Green Jacket. This was a bottling of the highest order and followed similar but less aggressive chokes in previous majors from The Shark.
2. Jana Novotna – Wimbledon (1993)
This was the greatest choke in tennis history. Unlike Norman, the late Novotna was eventually successful, winning Wimbledon in 1998. But in 1993, she was leading 4-1, (40-30) on serve in the third set against Steffi Graf in the final at The All England Club. It barely took 10 minutes for Graf to fight back and win the third set 6-4, prompting Novotna to cry on the shoulder of the Duchess of Kent. Also unlike Norman, this was a swift choke that was over before she knew what had happened. Hence the tears.
3. Collingwood – VFL Grand Final (1970)
Carlton defeating Collingwood in 1970 was a small upset, but it was the manner in which they overran their rivals that makes it one of the greatest (or worst) chokes in sports history. At half-time, the Pies led by 44 points, only to lose by 10 points. It prompted the birth of the term "Colliwobbles," which lasted until they won the 1990 Grand Final.
4. Bill Tilden – Wimbledon (1927)
Tilden was an incredible tennis player – probably the best in the first half of the 20th century – but his off-court crimes tarnished his reputation and saw him spend time in prison on multiple occasions. In 1927, he was two points away from another Wimbledon final, leading 6-2, 6-2, 5-1 (30-0) in the semi, only to choke HARD and lose. Luckily for Tilden, it's unlikely anyone who watched that match in person is still alive.
---
---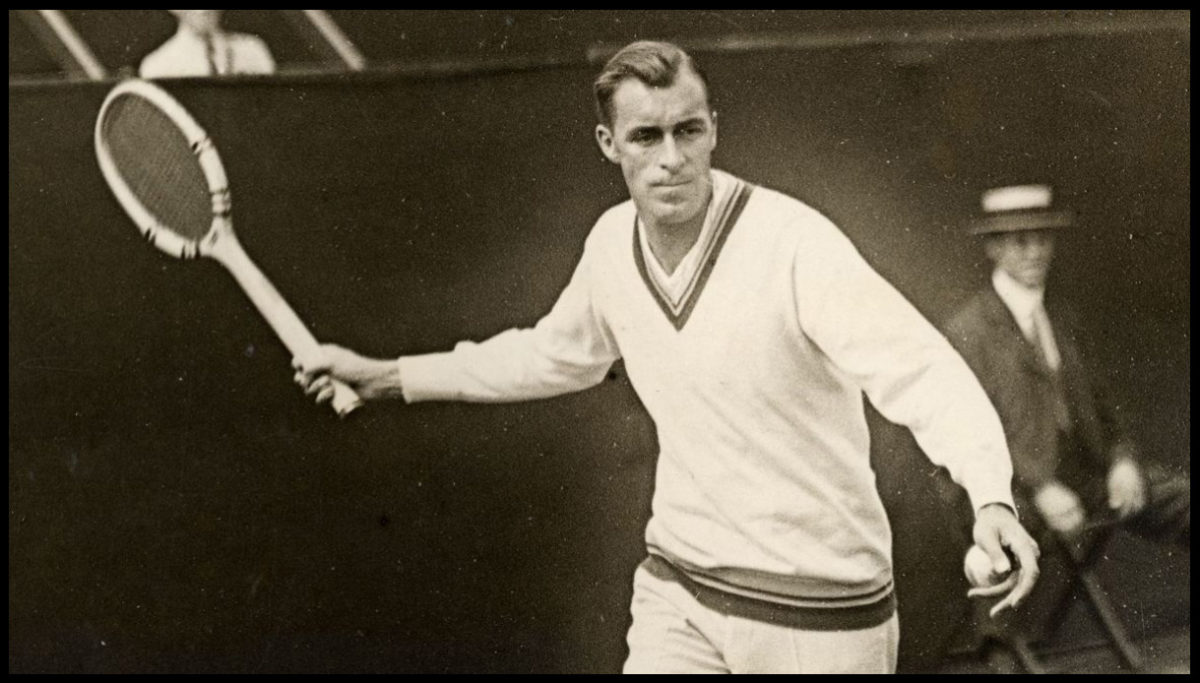 5. Houston Oilers – NFL Play-Offs (1993)
As far as American Football goes, this surely takes the cake. The Oilers – now known as the Tennessee Titans – were up 35-3 early in the third quarter and the Buffalo Bills didn't even have their first choice quarterback to help them. The Oilers would lose in overtime 35 to 38. To this day, it ranks among the greatest comebacks in NFL history. No wonder they changed their name.
6. Hungary – FIFA World Cup (1954)
In Germany, this game is known as the "Miracle of Bern." In Hungary, it's never spoken about. Ever. To them, they prefer to pretend it never happened. Having remained undefeated for 31 games across five years heading into the World Cup, Hungary were clear favourites. They even bested the Germans 8-3 earlier in the World Cup. In the final, despite leading 2-0 after eight minutes, they lost 3-2 in what is widely considered the greatest upset in World Cup final history.
7. South Africa – ICC World Cup Semi-Final (1999)
The scores were tied and the most destructive batter in the tournament was on strike. All Lance Klusener had to do was find one run with three balls remaining. Instead, he had a mix-up with No.11 Allan Donald, who dropped his bat and was run out at the keeper's end. You'd be hard-pressed to find a more comical cricket choke than this one. For good measure, South Africa choked again in 2003 on home soil, failing to understand the Duckworth-Lewis method used when rain forces a match to end early. They are yet to win a World Cup with the ghosts of the past lingering long after Klusener's retirement.
8. Jean Van De Velde – British Open (1999)
The Frencham was ranked #152 and had one European tour victory before this tournament. His five-shot final round lead was still three shots when he walked to the 18th tee box. Even a double-bogey would've been enough. Yes, he wasn't a household name. But across the previous 71 holes, he'd proven himself in horrid conditions. What followed was a complete fucking train wreck of Norman-like proportions. He drove the ball to the right, got tangled in the rough, and found himself in water then a bunker. A seven saw him drop into a three-way playoff, which he lost.
9. England – Every Failed Penalty Taker At Major Tournaments Since 1990
This is now a generational curse. England lost penalty shoot-outs at the 1990, 1998, and 2006 World Cups. Frank Lampard, Steven Gerrard, and Jamie Carragher were the villains in 2006. In Euro '96, a miss by Gareth Southgate cost England against Germany, while David Beckham famously erred in a loss to Portugal in Euro '04. There were also calamities at Euro 2012 and Euro 2020. No wonder British football fans are fed up.
10. AC Milan – Champions League Final (2005)
This is the complete opposite of Liverpool's disastrous 2013/14 Premier League choke (keep your feet Stevie G!). Trailing 3-0 at half-time, Liverpool clawed back to send the match to penalties. What should have been a walk in the park for AC Milan became the stuff of nightmares. Who the hell loses from 3-0 down? AC Milan. That's who.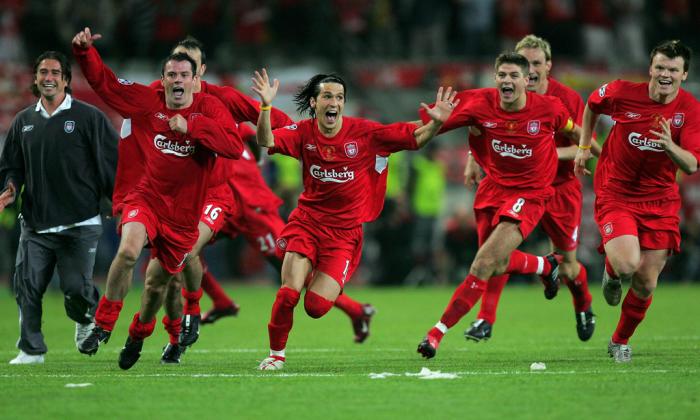 11. Cate Campbell – Olympics 100-metre Freestyle (2016)
This is a rare self-proclaimed choke. As the 100-metre freestyle world record holder, Australians had every reason to expect Campbell would at least walk away with a medal from her pet event, probably gold. Instead, she finished a paltry fifth. "The world got to witness possibly the greatest choke in Olympic history," she said on Channel 7 two nights later. At least she said what we were all thinking. The race is otherwise memorable for having two gold medallists thanks to a dead heat, meaning Campbell technically finished sixth.
---
---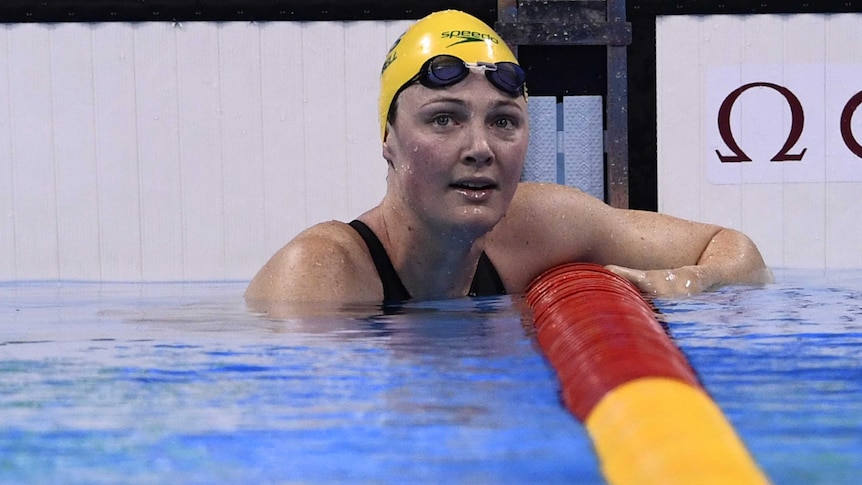 12. New York Yankees – Baseball (2004)
To this day, the Yankees are the only team to let a 3-0 lead slip to an overall defeat in a best of seven series. The Red Sox went on to win the World Series and break the Curse of the Bambino after 86 years. But this would not have been possible had it not been for the Yankees, who were cruising at 3-0 only to forget how to bat, field and throw.
13. Essendon – AFL Preliminary Final (1999)
Essendon was the dominant team in 1999, finishing first on the ladder and storming into the preliminary final at the MCG where they faced Carlton, who barely scraped into finals at all. The Bombers choked, losing by a solitary point in a thriller. Carlton lost the next week against North Melbourne and the Dons were left to rue their carelessness. In 1999, 2000, and 2001. Essendon was broadly the best team, but they only have one flag to show for their efforts across this three-year period. 1999 was a proper choke against an opponent who was mid-ranked at best.
14. Arnold Palmer – US Open Golf (1966)
Can you call shooting 71 in a final round of a major tournament a choke? I say yes – because when you're leading by seven shots with nine holes to play, you expect to win. Palmer, who is an all-time great of golf, fell to Billy Casper, the latter of whom shot the lights out to force an 18-hole playoff the following day. Golf lends itself to the biggest chokes in sports history, and this was certainly one of them. Sorry, Arnie. Seven up with nine to play should be party time.
15. France – FIFA World Cup Qualifying (1994)
All the French had to do was draw one of their last two games against Bulgaria or Israel to qualify for the tournament. Instead, they lost both matches and missed out on the 1994 World Cup, despite boasting names such as Eric Cantona, Lauren Blanc, and Jean-Pierre Pain. Au revoir!
16. Rory McIlroy – The Masters (2011)
Sorry, not sorry. Hi, another golf choke here. This time it was Rory McIlroy who, like Cate Campbell five years later, confessed his choke after the fact. For three days, he dominated the tournament and led by four shots heading into the final round. Then he shot 80, stunk it up, and ended in 15th place.
17. Melbourne Stars – Big Bash League Final (2019)
In BBL '08, the Melbourne Stars went into the final as favourites. 12 months later the choke was real. From 0-93, the Stars (or should we call them Spuds?) slumped to 7-112. Yep, that's 7-19 in five overs. The Renegades, their crosstown rivals, were victorious and the Stars are still yet to fully recover as a club.
18. Atlanta Falcons – NFL Super Bowl (2017)
No team had ever come back from more than 10 points down in a Super Bowl before the New England Patriots pulled off a remarkable heist from 28-3 down on the biggest day of the American sports calendar. Those Falcons… Oh, dear.
---
---
19. Golden State Warriors – NBA Championship (2016)
The Golden State Warriors were borderline perfect in 2016. At one stage, they were 24-0 and finished the regular season with the most wins in history. Stephen Curry, Klay Thompson, & Co were on fire. They couldn't be stopped. That is until they took the Cleveland Cavaliers lightly. They became the first team in finals history to lose after leading a best of seven-game series 3-1. Game 7 was at home, meaning their fans had an up-close and personal viewpoint for their team's almighty choke.
20. Team USA – Olympics 4×100 Metre Athletics Relay (2004)
Sorry, USA. This was another almighty choke that had to be seen to be believed. In the men's 100-metre final, the US boasted sprinters who finished first, third, and fourth in the individual 100-metre race earlier in the Olympics. But their baton handovers were sloppy and Great Britain edged home by one one-hundredth of a second.
---
Now that you've read all about the biggest chokes in sports history, check out the greatest sledges here.