---
---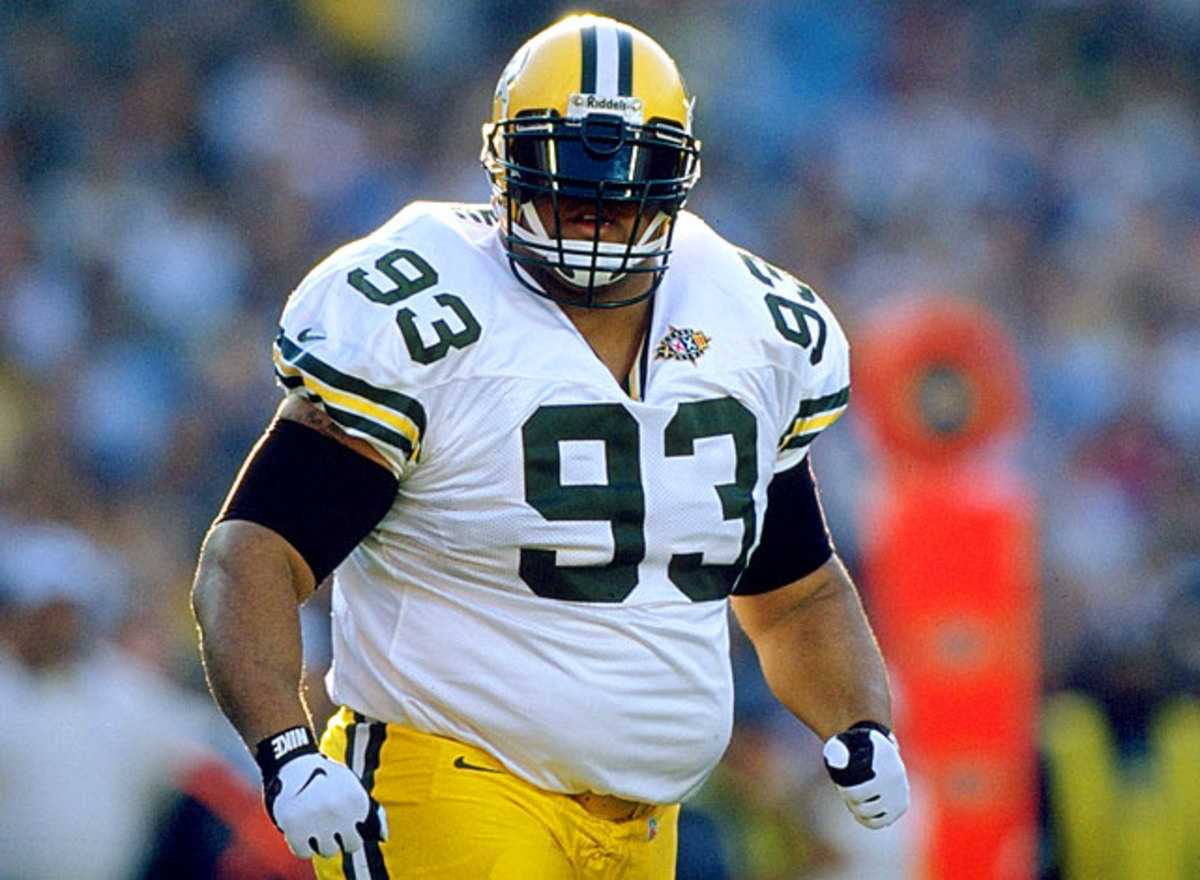 "Oh, but the padding," I hear you say. "Suuurely I would be alright with a helmet and all that padding."
You'd be sadly mistaken. In a Virginia Tech study, researchers were able to gather data from the Head Impact Telemetry System, which employs sensors and wireless transmitters in helmets.
---
---
"We see 100-g impacts all the time and several over 150 gs," reveals Stefan Duma, Director of the University's Center for Injury Biomechanics.
While it's true that modern shoulder-pads are molded into designs with more right angles to deflect impacts, according to Tony Egues, head equipment manager for the Miami Dolphins, the plastic itself hasn't really changed at all in last 25 years.
As you're being tackled, the foam padding beneath the plastic components of your equipment is supposed to compress, absorb energy, and reduce the speed of impact. These pads – as well as the solid shell and face mask of their helmets – redistribute the energy of a collision and are the only thing between you and 150 gs sending you straight into the ground.
RELATED: Tom Brady's Insanely Strict Diet Is The Secret To Being A Champion Player At 43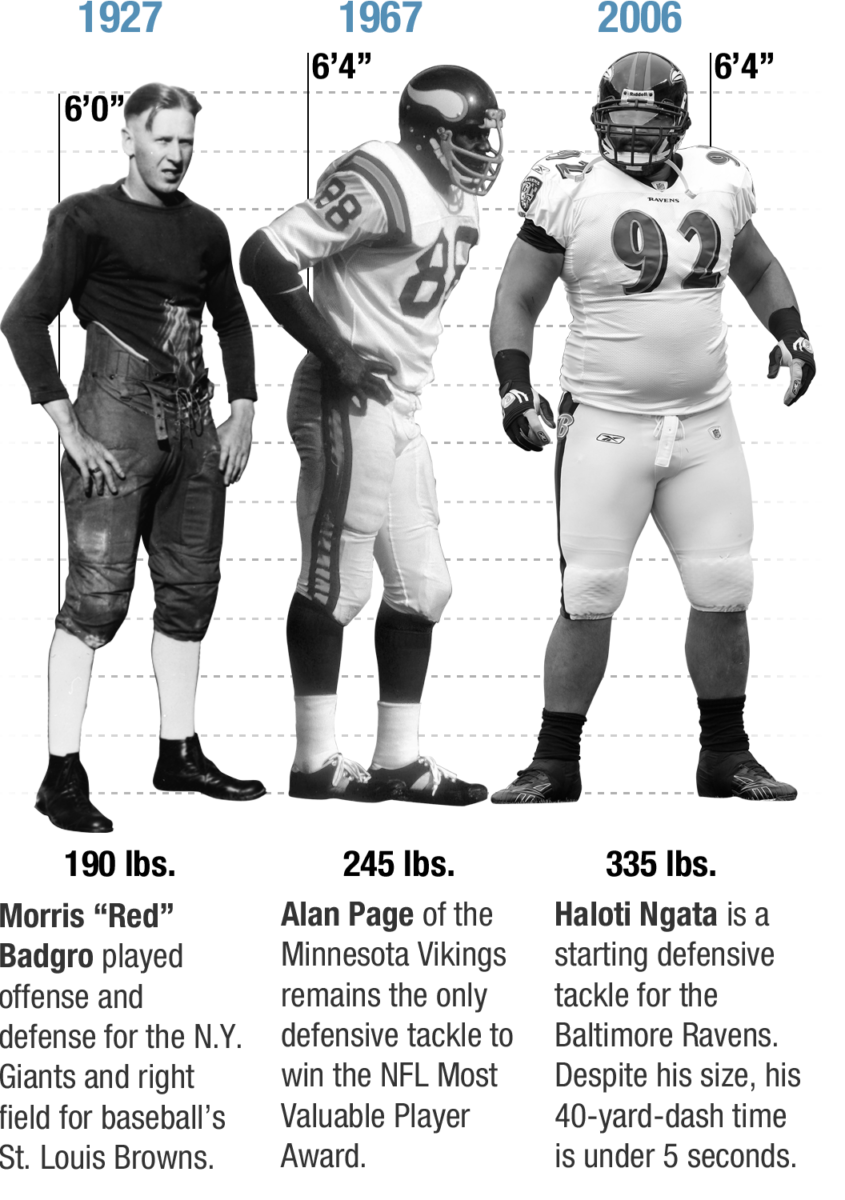 Granted, this is definitely an improvement on what it used to be, although it doesn't completely account for the fact that these athletes keep getting larger and the hits keep getting harder. A tackle would show you that the players in the current NFL are bigger, faster, and stronger than ever before.
A helmet hit courtesy of 1930s Hall of Famer Morris "Red" Badgro would leave you with around 4.9 tons of force — twice the impact of a 30 mph car crash while wearing a seat belt. Crazy, right? Compare that to a helmet hit from former Ravens defensive tackle Haloti Ngata, who would inflict 8.4 tons of force upon you. A car crash without a seat belt uses 12 tons of force.
You'll be happy to know that you'd (probably) survive this encounter. John Melvin, an injury biomechanics researcher for General Motors and NASCAR, explains that the body can handle twice that amount, provided that the impact is well-distributed. If the hit is more targetted, however, the impact is going to leave you feeling g-forces five times bigger than a jet pilot pulling tight turns.
That being said, there are other concerns for your health than merely just your survival. Take for example the dreaded knee injury. According to the Pittsburgh Tribune-Review, over 12,00 knee injuries were reported by the NFL between 2000 and 2003, accounting for 1/6 injuries – by far the highest percentage in the entire league. The knee's anterior cruciate ligament can technically withstand nearly 500 pounds (226.8kg) of pressure, but it is easily torn from hits to the side as well as evasive maneuvers.
---
---
So to answer the million-dollar question: "Could you handle a tackle in the NFL?" The short answer, for your own damn sake, is no.