David Pocock is a normal man. He likes sport, cares for his family and mates, and calls bullshit when he sees it.
In our zoom conversation late last week, he was precisely unpolitical, which is why I liked him. It was a breath of fresh air, I suppose in the same way 136 million voted for Trump across two elections because he was from outside the tent. Don't worry: Pocock isn't like Trump in any other way. In his answers across 20 minutes, there were no cliches, no dodging of questions, and certainly no empty platitudes.
Of course, rugby fans would argue Pocock is abnormal rather than normal. 78 caps for the Wallabies, three World Cups, and a John Eales medal would suggest he is.
---
---
RELATED: True Grit – The David Pocock Story (Part I)
As he's proven across close to 15 years in the public eye, there's more to Pocock than his on-field skills. On Saturday, the 34-year-old will attempt to win one of two seats in the ACT Senate as an independent. His platform is based on integrity, environmentalism, and a desire to look after the needs of Canberrans.
Pocock's real strength, as his former teammates would attest to, is that he is grounded and fundamentally authentic. There is no inflated ego or sense of self-worth. He doesn't have any inkling of Scott Morrison's smugness and he sure as shit won't stumble on facts or words like Anthony Albanese.
"For years I've been saying we need more people in politics who 1) are not career politicians and 2) don't actually need to be there," Pocock says from Canberra last week.
"But they want to represent the community I love. This is a good way that I can give back."
But why now, I ask.
"I initially dismissed it," he says.
---
---
"During rugby, I was obviously interested in other things and was quite vocal about certain things to get the conversation going. Being frustrated politics for so long, we do need people putting their hands up and wanting to make politics more about the people again."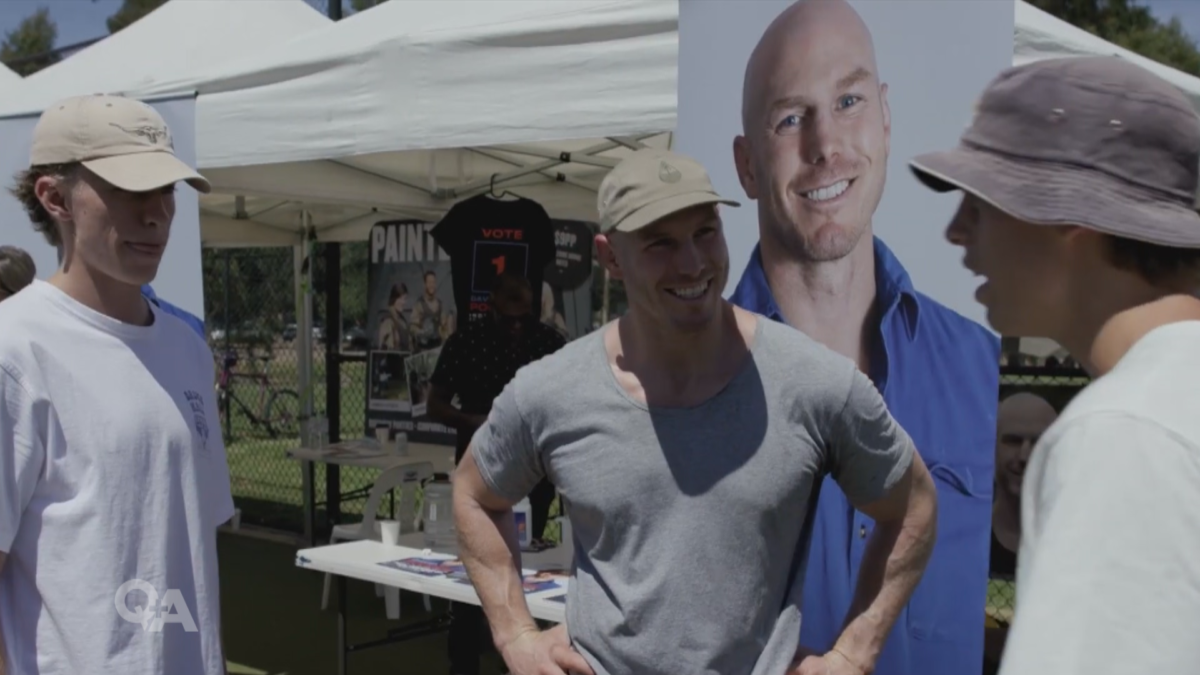 On the morning of December 16 last year, Pocock announced he would be running for the ACT Senate seat. Success would see him become the first-ever independent senator in the national capital.
If you listen closely enough, you can hear a small hint of a Zimbabwean twang in his accent. It'd have faded since he moved to Australia with his family at the age of 14, and although his upbringing and heritage remain important to him, he's agreed to renounce his Zimbabwean and South African citizenship ahead of his foray into the political sphere.
When he was 10, things went south in Zimbabwe. And that's putting it lightly. The price of ice cream had more zeroes than flavour options, and the late Robert Mugabe ran a corrupt and brutal government.
"My mum was a teacher, so we were lucky enough to apply and come to Australia," he says of his childhood.
"That was the grounding. I have fallen in love with this country. It's home now. We have such an amazing democracy, but we can make it better and make it work for all of us."
By 2002, he was in Australia, and by 2005, he was a crucial member of the Australian Schoolboys rugby union team alongside Quade Cooper, among other future stars. Before Mugabe's government intervened in the lives of many normal Zimbabweans, Pocock grew up on a farm. It was there he first became interested in "the natural world." His father and grandfather particularly loved birds and in Australia, he learned about climate change and its impact on the world he was growing up in. It resonated with him.
Our chat was deliberately not too policy-heavy – mainly because endless promises and plans I find mostly tiresome – but it was clear he has a deeply embedded passion is environmentalism and several public gestures during his playing career confirm this.
---
---
"It's on all of us to play our role," he says.
"Together we can all play our part. If we listen to scientists, it is getting more and more urgent. We need a big picture plan to help this transition to renewables over the next however long it takes."
He continues: "Sport and politics don't mix is something I've heard over and over again across the years. My personal view is sport is at its best when it is challenging society to be more inclusive and to create spaces and teams where people can be themselves."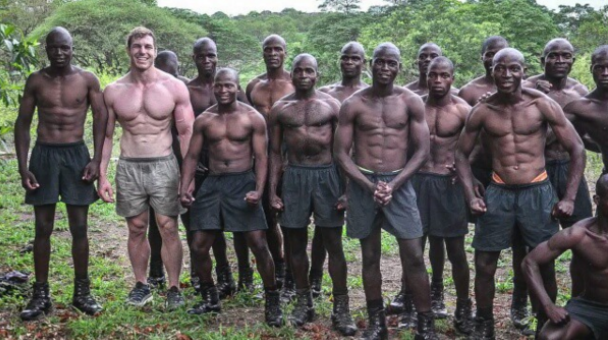 Oh, and don't categorise him on the ideological spectrum.
"This is one of the things that concerns me about politics in Australia," he responds when I refer to his policies as "progressive."
"Climate action has been politicised to the point where it is seen as a progressive issue. But the reality is the vast majority of Australians want more ambitious climate action."
"This is a huge economic opportunity for us, and I really want to push for us to take that opportunity and to ensure households are saving money."
RELATED: True Grit – The David Pocock Story (Part II)
---
---
A straight-shooter, David Pocock is critical of the current political landscape he is seeking to join. With a wry smile, he says the "lack of action is fairly uninspiring," before claiming, "it should not be up to the voters to have to wade through all the bullshit to work out what is or is not true."
He wants federal laws which mirror those in South Australia and the ACT that ensure there are no bald-faced lies in an election campaign.
"Truth in political advertising laws work pretty well," he says.
"It's a big deterrent to ensure candidates and parties are not just flat out lying. You can see in their elections there is far less bullshit."
His belief in climate action is clearly more in tune with Labor's traditional platform than the Liberals, but belonging to a party is not on his radar. In this sense, he's somewhat of an outsider — a bit like how he felt when he first landed in Australia at the end of year nine. And he's more than comfortable with that.
"I have no interest in having to toe some party line," he says abruptly towards the end of our chat.
"You watch these politicians, and they clearly don't believe some of the things they are saying but they have to say it because that is what their party reckons will get votes."
"I hope it can change. It doesn't make sense. One of the senators in the ACT has an identical voting record to 32 other Liberal and National senators. If you are representing ACT that doesn't make sense to me."
---
---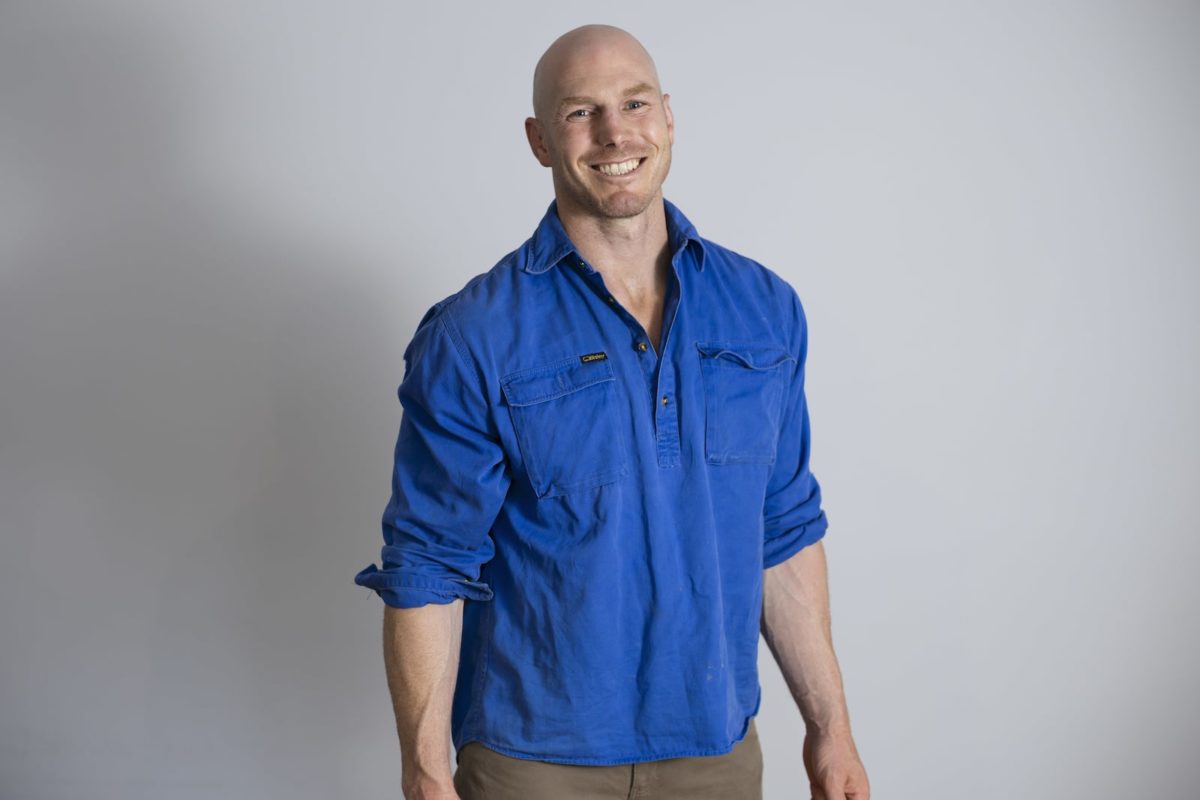 "Not everything that is good for other states is good for us. We just aren't seeing much action due to continual mudslinging and infighting between both sides of politics.
He adds: "I really hope it can change. A lot of Australians would expect their local member to cross the floor on issues that affect them. We will see."
After our video call, I realised it doesn't really matter whether Pocock is "normal" or not. "Normal" is subjective. And is it even a good or bad thing? Who bloody cares. What's undeniable is he represents the antithesis of what Canberra politics has become. He's taken a plunge many would resist because he wants to make a difference. My sense after our interaction is he's a bloke who'd be just as comfortable having a beer while watching the footy as he would be debating legislation against career politicians.
"In rugby, don't pick who your teammates are," he says.
"You are surrounded by people from different backgrounds and belief systems and political opinions. But we actually have far more in common than differences. When we have a shared goal, we can do really amazing things together."
"Politically, if we actually recognise that, we will get far better outcomes."