While his future in Formula 1 has been brought into question long before this past week's drama, Daniel Ricciardo finds himself in quite the precarious position after reserve driver Oscar Piastri outright rejected his promotion at Alpine F1.
For context, the grid has once again been playing musical chairs ever since four-time world champion Sebastian Vettel revealed he would retire at the conclusion of 2022. Days later, two-time champion Fernando Alonso decided to abandon Alpine F1 and claim Vettel's seat at Aston Martin for his own come 2023, thereby freeing a spot for young Piastri.
By all accounts, this was the perfect scenario. Oscar Piastri, who won the Formula 3 and Formula 3 championships in consecutive years, has been patiently waiting in the wings for some time now. And yet, in defiance of what has universally been acknowledged as the logical move – and in defiance of whatever contractual obligations are probably outlined in the existing agreement between Alpine F1 and the Melbourne native himself – Piastri chose to decline the silver-plattered offer.
---
---
RELATED: Oscar Piastri Rejects Announcement He'll Drive For Alpine In 2023
"I understand that, without my agreement, Alpine F1 have put out a press release late this afternoon that I am driving for them next year," Oscar Piastri, who happens to be managed by none other than Mark Webber, expressed via social media.
"This is wrong and I have not signed a contract with Alpine for 2023. I will not be driving for Alpine next year."
This plot twist of a development was understandably a major egg-on-face moment for Alpine F1, especially given the statement issued just hours prior to their 21-year-old prodigy's public denial:
"BWT Alpine F1 Team confirms 21-year-old reserve driver Oscar Piastri as Esteban Ocon's teammate starting from 2023," said Alpine F1.
"In line with the commitments made by the team to the young Australian, Oscar will be promoted to race driver and step in Fernando Alonso's seat from next year onwards."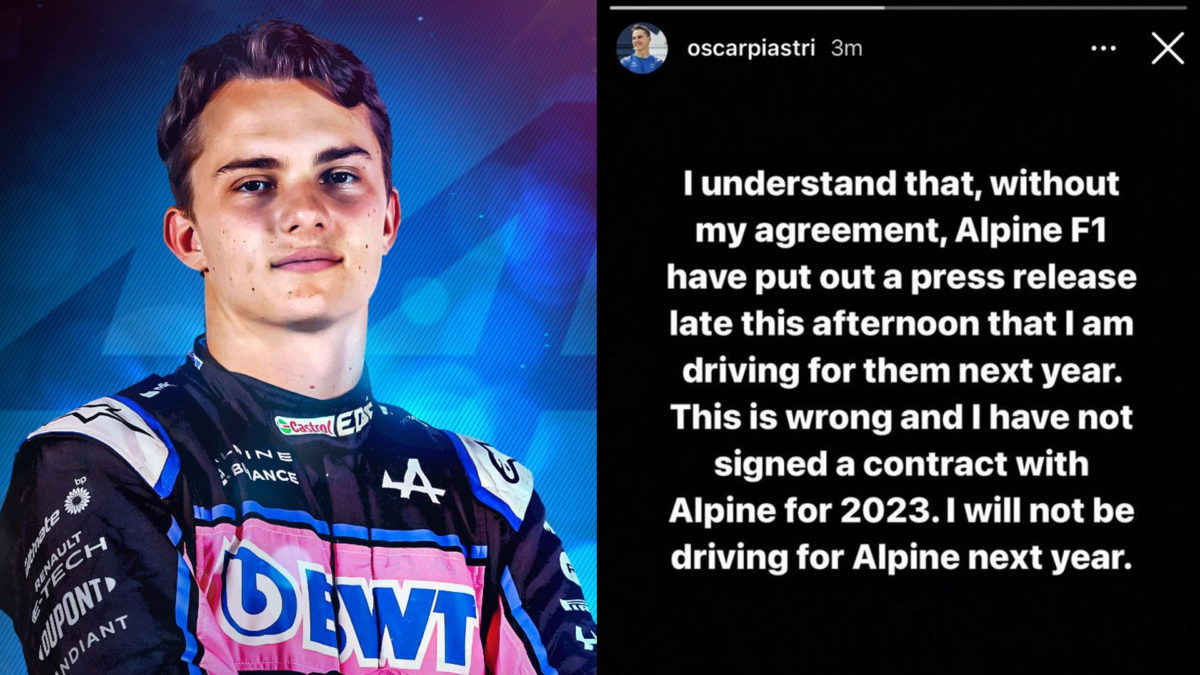 Team Principal Otmar Szafnauer added: "Oscar is a bright and rare talent. We are proud to have nurtured and supported him through the difficult pathways of the junior formulae."
---
---
"Through our collaboration over the past four years, we have seen him develop and mature into a driver who is more than capable of taking the step up to Formula 1.
"As our reserve driver, he has been exposed to the team at the track, factory, and testing where he has shown the maturity, promise, and speed to ensure his promotion to our second seat alongside Esteban."
"Together, we believe the duo will give us the continuity we need to achieve our long-term goal of challenging for wins and championships."
RELATED: After A Year Of Excuses, McLaren F1 Gets Brutally Honest About Daniel Ricciardo
Widespread speculation suggests Oscar Piastri is holding out for a seat at McLaren Racing, of which he's been a reserve driver for since April (parallel to Alpine F1, Williams F1, Mercedes F1). Mark Webber is also understood to have "aggressively lobbied" the team to sign Piastri prior to Alonso's sudden departure. It seems even more likely when you consider the growing tensions between the Woking-based outfit and Daniel Ricciardo.
Should this possibility materialise, however, where does it leave the Honey Badger?
The solution is clear. Alpine F1 is in need of a veteran to balance out the team for 2023 – currently comprised solely of Estaban Ocon – and Daniel Ricciardo certainly isn't doing himself any favours staying with McLaren Racing.
The only real issue: would Daniel Ricciardo be re-welcomed into the fold after defecting from Alpine F1 during the Renault days for McLaren Racing? According to Alpine's Team Principal Otmar Szafnauer, there'd be "no issues at all."
---
---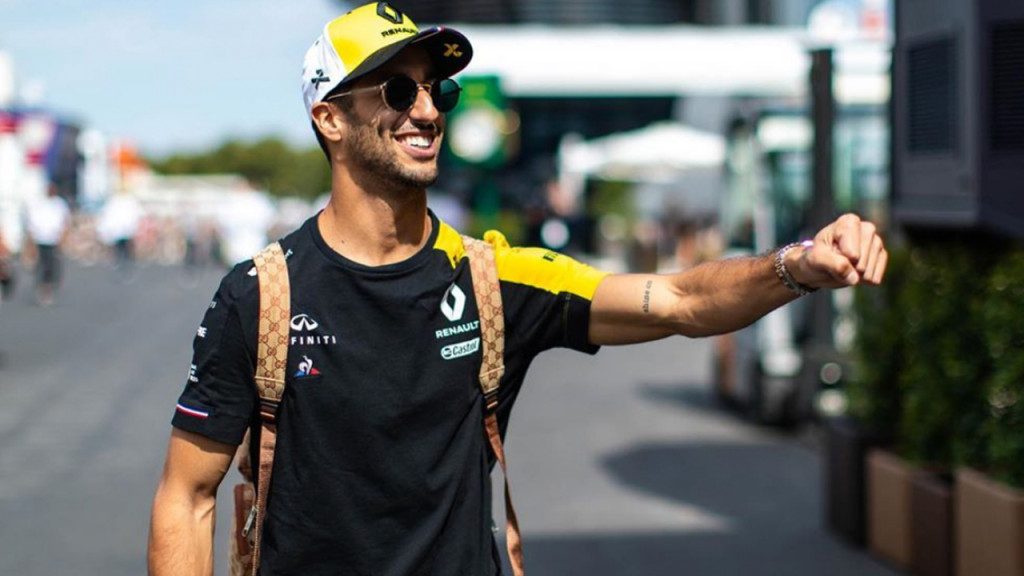 "I mean, if you look at Fernando, for example, he comes and goes, and I think that happens to other drivers too," Otmar Szafnauer explained to motorsport.com.au when prompted about Danny Ric.
"And I don't think that's an issue at all. I think what we need to focus on is – like I say – the plans that we have for the next 89-88 races."
"We've got to make sure that we complement that plan with the best driver that we can, and there are some options out there for us. And we put the best driver in next to Esteban [Ocon] so that we can move forward towards what we've been planning."
Szafnauer's pragmatism in this specific regard is quite admirable. Despite Oscar Piastri's social media bombshell, the team principal insisted he'd still be willing to work with the Aussie young gun should the latter ultimately commit to Alpine F1.
RELATED: Daniel Ricciardo Reveals His Latest Side Hustle
"I've been around long enough where I've seen this kind of thing actually play out and happen," said Otmar Szafnauer.
"When Jenson signed with Williams and ended up at British American Racing Honda, if you remember those days, there was absolutely no issue. I mean, I know Oscar is different from Jenson. Hopefully, we don't have to go down that route, anyway.
"But your presumption was, 'Oh, a driver wants to go somewhere else.' So hopefully that's not the case. But I have seen it where a driver actually signed with another team incorrectly, so had to drive for the team that he initially signed with.
---
---
"And it was absolutely no issue. Jenson at the time did a stellar job at BAR and never ended up at Williams."
Drive To Survive season 5 is gonna be hella juicy.