In the wake of Sebastian Vettel's exit from Ferrari, many speculated what the wider implications were and who was about to play musical chairs. As it has just been announced, Daniel Ricciardo will leave Renault after the 2020 season has concluded to join McLaren for the 2021 campaign.
The Aussie F1 talent was rumoured to be a possible replacement for Vettel, joining the young Charles Leclerc. That obviously has not come into fruition, with the new favourite for Vettel's replacement being Carlos Sainz (whose contract with McLaren ends this year).
UPDATE: Official reports have just confirmed Carlos Sainz will join Ferrari in 2021.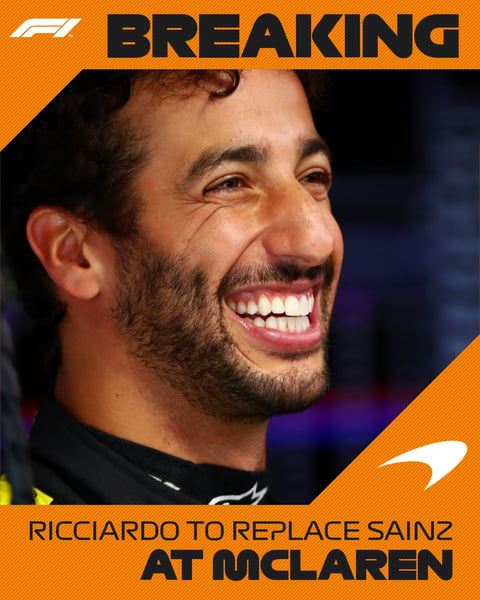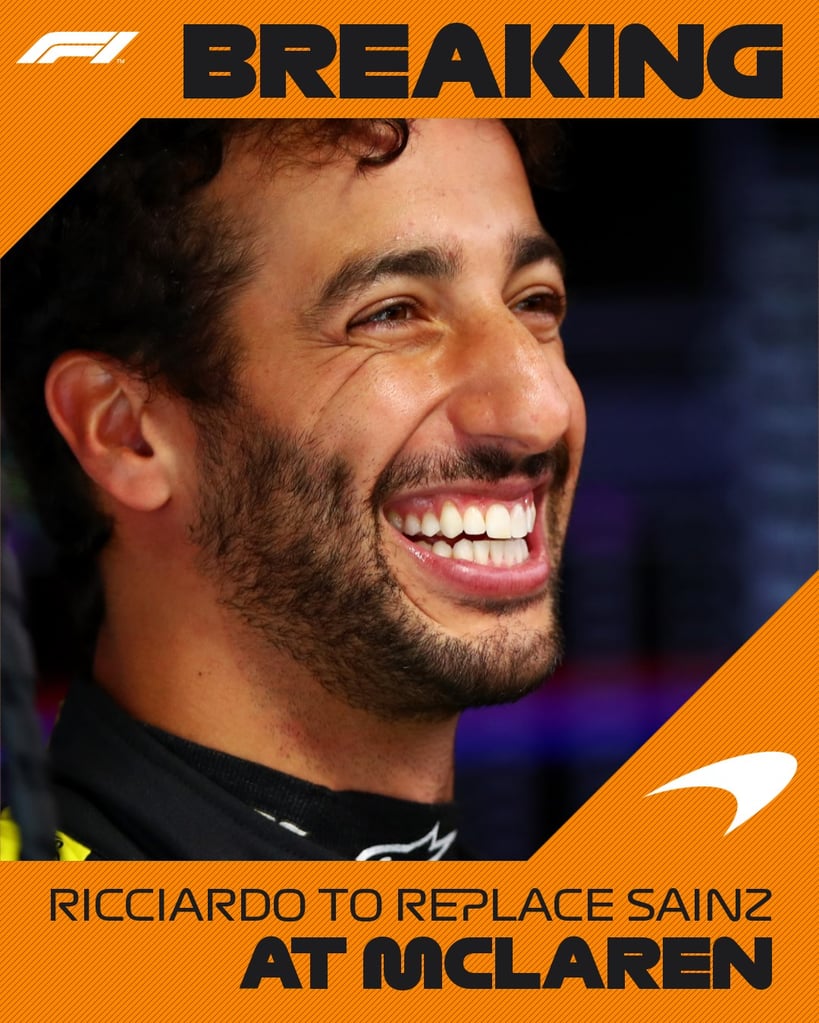 Instead, Ricciardo will be joining Lando Norris, effectively filling the vacancy left by Sainz – and the expectations for the dynamic duo are high. At least higher than the current expectations for Ricciardo alone at Renault.
This marks Ricciardo's second team switch in two years, having made his exit from Red Bull to join Renault in 2019. As any F1 fan will tell you, Ricciardo's time at Renault hasn't exactly yielded the best of results. For reference, he had won seven (7) races with Red Bull; while his highest position earned with Renault has not exceeded fourth.
Perhaps Daniel Ricciardo may actually get a podium at McLaren. But given how fresh this news is – and how the 2020 championships have yet to begin in earnest due to global lockdown – only time will tell.