New York-based luxury book publisher Assouline has given a true gift to racing enthusiasts and historians with Formula 1: The Impossible Collection. The newly released, 228-page meditation on Formula 1 tracks the motosport's rich and complex history, examining the 100 pivotal moments which took F1 from its start as a 1950s gentlemen's club to the legendary global sport it is today.
Plenty of books have romanticised F1 over the years, but it looks like The Impossible Collection may be the most comprehensive and important. Curated by F1 journalist Brad Spurgeon, the handcrafted coffee table book highlights the skilled drivers and technical innovations that built the sport, specifically focusing on several important names including Juan Manuel Fangio, Bruce McLaren, Enzo Ferrari, Jim Clark, Ayrton Senna, Michael Schumacher, Jean Todt, and of course, Sir Lewis Hamilton.
Best thought of as a collector's piece that's now part of F1's legacy, the chunky linen hardcover book ships in a luxury clamshell case with a metal plaque, which is itself carried in a crimson red canvas tote bag. White gloves have been included, just to reiterate the whole exclusiveness of it all and position the book as something closer to an art piece, as opposed to just an everyday coffee table book you'd pick up in Dymocks.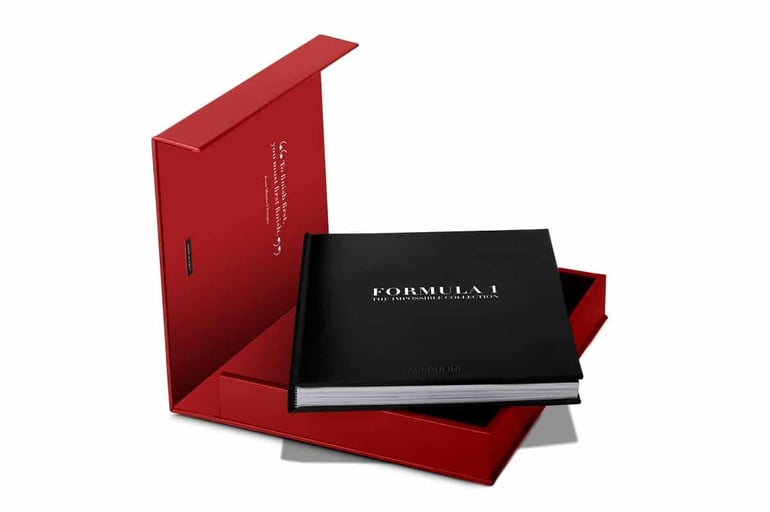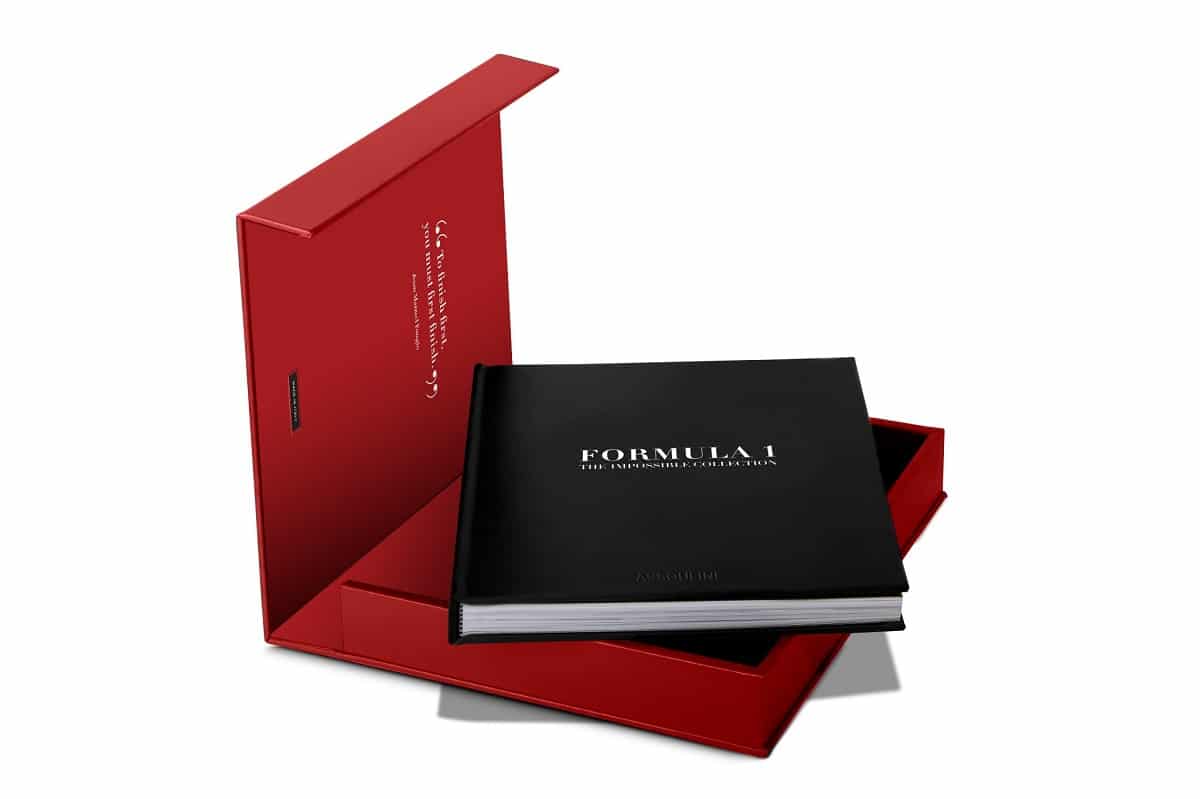 Given F1 ranks third in the world's most popular sports, only behind the Olympic Games and World Cup soccer, Formula 1: The Impossible Collection is easily among the most valuable sports books published in recent memory. The spirited tribute to a 70-year-old sport boosts all those words with over 175 illustrations and images, diving deep into every facet of the F1 and the mechanics, technicians, engineers, and team directors that sit behind the scenes.
Between this book and watching reruns of Netflix's Drive to Survive, Formula One connoisseurs have never had a more potent celebration of the sport's heritage so readily available. Although a Netflix subscription will cost you pocket change compared to what Assouline want for Formula 1: The Impossible Collection.
The book comes with a price tag of US$955 (AU$1,225), which is still reasonable for what is essentially your very own exhibition on Formula 1 and its unquestionable legacy.