Yesterday's announcement that Formula 2 driver Guanyu Zhou would be partnering with Valterri Bottas at Alfa Romeo for the 2022 Formula 1 season wasn't received with the standing ovation many had anticipated. What would've otherwise been a proud moment for the motorsport, creating its first full-time Chinese F1 driver in history, instigated widespread criticism for a number of reasons (which we'll delve into shortly). And in response to the less-than-stellar nature of the online reaction, Alfa Romeo Racing Managing Director, CEO, & Team Principal Frédéric Vasseur has publicly affirmed his belief Guanyu Zhou has everything it takes to be successful in F1 – beyond a juicy sponsorship package.
"It will be a challenge. To start in F1 is never easy. We have a limited number of test days," admits Frédéric Vasseur.

"But he's talented, he's doing well in F2, and he's still in contention for the title with Oscar [Piastri]."
"I think he has everything to be successful in F1. For sure it's a challenge – a challenge for everybody."

---

---
RELATED: George Russell Officially Joining Mercedes In 2022
So why exactly has both Alfa Romeo and its 22-year-old debutante / UNI-Virtuosi graduate been met with so much resistance? For one, Zhou is effectively booting current driver Antonio Giovonazzi out of his seat; and before Italian Race Jesus™ has received a fair shake of the old sauce bottle to demonstrate the full extent of his abilities.
The crux of the issue, however, comes down to fans growing tiresome of Formula 1's lopsided backroom politics, compounded by the fact Australian F2 star Oscar Piastri of Prema Racing – who is currently on track to pip the 2021 championship from Zhou in his rookie season – has been relegated to being Alpine's reserve driver next year due to a lack of financial backing.
Suffice it to say, the optics aren't great. While Zhou is no doubt capable enough to challenge for the F2 title, it's quite obvious his commercial appeal is what sealed the deal. Let's be honest… Alfa Romeo thought about the sponsorship deals, billions of potential eyeballs, and practically saw nothing but dollar signs. Throw in the fact Zhou's has only recently begun demonstrating competitive qualities on the grid during his third F2 season against Piastri's first, you can understand how it seems like a classic case of pay-to-play. People caught a single whiff of the entire situation and immediately thought Nikita Mazepin 2.0.
RELATED: Mercedes F1's Toto Wolff Has Already Predicted How The 2021 Season Ends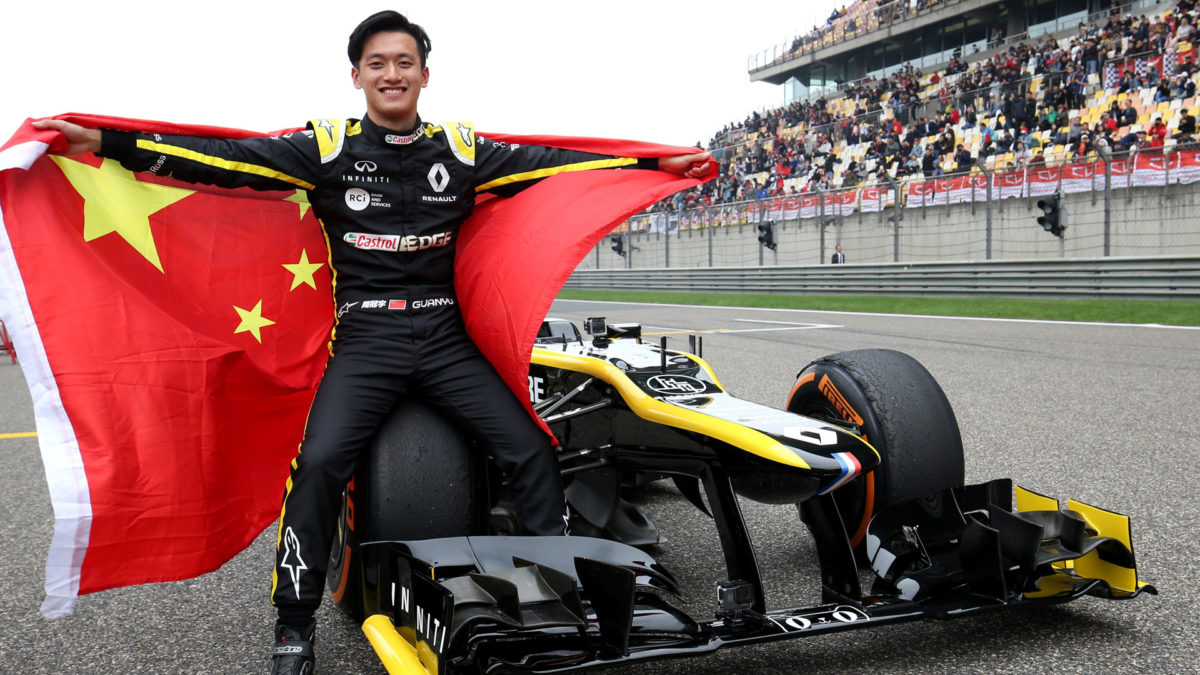 "We're starting a new journey in F1 with the new regulations in 2022 and we wanted to take the right decision for the future."
"Zhou is a frontrunner in F2, he's won races, he's taken pole positions, and with two races to go, he can still be champion in the end," reassures Vasseur.
---
---
"Also for the company, for the team and for F1, it's a huge opportunity to have a Chinese driver onboard. I see it as an opportunity for everybody."
"With one experienced driver coming from Mercedes and Zhou coming from F2, it's a very good balance. I know both of them well and I'm totally convinced the combination will work well."
Hopefully, Guanyu Zhou can prove he deserves his Alfa Romeo seat from the back of the grid come 2022.