At this stage, you will have probably finished binging the entirety of Formula 1: Drive To Survive season 4 after a bleary-eyed weekend with nary a wink of sleep, despite the fact it only premiered on Netflix last Friday evening. No judgement. Any (relatively) fresh-faced fan would've done the same. After all, it was precisely what the streaming giant had intended, and actually illustrates the larger scheme at hand.
You see, what Netflix has managed to achieve across four seasons of can't-miss entertainment is something far greater than simply translating the elite motorsport's epic rivalries, cut-throat realpolitiks, as well as its melodrama – oh so much melodrama – into a popular docuseries. What Netflix has managed to achieve is what every brand positively wets the bed dreaming about: converting the agnostics and otherwise apathetic to build a whole new audience base. And as we all know, tapping into a whole new audience is as good as tapping into undi$covered oil field$.
The success hasn't been exclusive to Netflix itself, either. As you may have suspected – or perhaps even glimpsed in passing – the flow-on effect has been nothing short of incredible. Granted, Formula 1 wasn't exactly a struggling budget motor league kept hidden from the world. Quite the opposite. Prior to reality television's oftentimes heavy-handed intervention, it already boasted a rich history, plenty of cash, and substantial audience. But there are levels to this game, and suffice it to say, the next level has ushered in an era of extreme prosperity.

Check out some key insights about the "Netflix Effect" in the context of Formula 1 below.
---
---
How Netflix Boosted Formula 1 In Numbers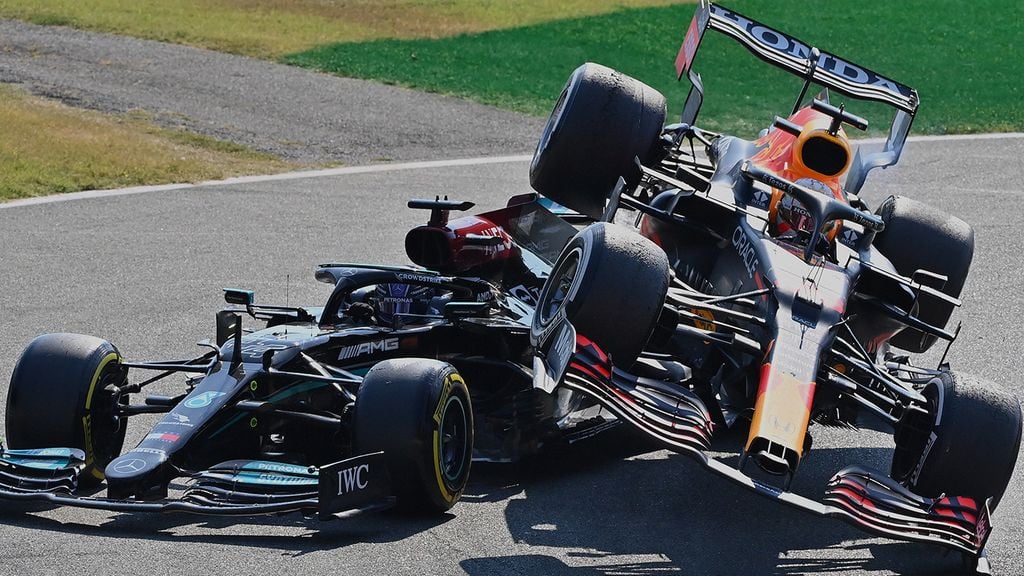 In terms of audience growth, the biggest explosion in popularity since Drive To Survive first hit Netflix streaming queues was experienced by the United States, to the point where the Formula 1 calendar has recently committed to a second American race in Miami
This is no small feat considering the Land of the Free/Home of the Brave has its own thriving ecosystem of motorsports, one that (previously) left very little room for its sexier European counterparts
US Grand Prix attendance numbers in 2018: 264,000 vs US Grand Prix attendance numbers in 2021: 400,000
In terms of revenue, the dollar figure has climbed from a respectable US$1.15 billion in 2020 to US$2.14 billion in 2021 (+86%)
RELATED: Why Max Verstappen Boycotted Netflix's 'Drive To Survive' Season 4
RELATED: Netflix's 'Drive To Survive' Was Almost A Red Bull-Only Series
Formula 1's Liberty Media-owned stock (NASDAQ: FWONA) has also increased in price by a noticeable margin, returning +62% since Drive To Survive season 1 premiered in March 2021
This year, the total fanbase is on track to exceed a billion with 77% of new viewers who entered the fold in the past two years currently aged between the coveted demographic of 16 to 35
Races now average approximately 70 million viewers, the final race of the 2021 season (Abu Dhabi Grand Prix) beating Super Bowl LVI in eyeballs: 108.7 million simultaneous viewers vs 101 million simultaneous viewers
The cherry on top? Social media growth: 49 million followers with 40% growth annually and 1.5 billion aggregate social media engagements – in other words, all F1 content is practically viral content
Source: Stake
"For many F1 loyalists, the tail is now wagging the dog," writes Andrew Lawrence of The Guardian.
"With ESPN's carriage rights set to expire after the 2022 season, Netflix has been bandied about as a potential successor. Such a move would do as much to consolidate F1's audience as blur the lines between sport and entertainment, fact and truthiness."
"For the sports' existing fans, it could spell the end of fairness and objectivity in its 75-year history. But it sure sounds like damned good TV."
All four seasons of Formula 1: Drive To Survive is now streaming on Netflix.
---
Have you heard? Netflix is also in the process of creating a Drive To Survive-style docuseries about the PGA Tour and professional tennis. Check out what we know about both below:
---
---