The Drake Curse has claimed yet another victim after Drizzy placed a hefty bet on Charles Leclerc to win the 2022 Spanish Grand Prix (Grand Premio de Espana 2022).
The Canadian rapper threw down CA$300,000 / AU$330,500 via the world's biggest cryptocurrency sportsbook and casino, Stake, which some of you may recall is 6 God's go-to betting platform (more on this later). Posting a screenshot of his digital betting slip onto an Instagram story with the caption, "First F1 bet… let's see how this goes @stake" — in retrospect, poor Charles never had a chance.
While Scuderia Ferrari F1's young hotshot secured pole position that weekend and comfortably led the race for 27 laps, he would ultimately DNF thanks to a suspected engine failure; surrendering his championship lead to the 2022 Spanish Grand Prix's eventual winner and defending F1 world champion, Red Bull Racing's Max Verstappen. Red Bull celebrated a 1-2 finish with Sergio "Checo" Perez in tow, joined by Mercedes' George Russell on the podiums.
---
---
RELATED: Fun Fact, Every Time Ferrari Has Taken Pole & Won The Opening GP… They Win The Championship
"I had no indication before it broke, and I lost the power," Charles Leclerc explained of the heartbreaking outcome.
"It's a shame. In those moments, I believe that there's nothing else I can do apart from looking at the positives, and there are plenty this weekend."
"There's the qualifying pace, the race pace, and most importantly, the tyre management that has been a weakness in the last two races, and I think we have definitely found something [at the 2022 Spanish Grand Prix]."
"So it gives me confidence for the rest of the season, but we will look at this issue, and we cannot afford for this to happen many times during the season, so we have to find the problem."
Despite how excellent his 2022 season has been thus far, Charles Leclerc has been experiencing a shit run of luck recently. In addition to retiring from the 2022 Spanish Grand Prix due to engine failure / being jinxed by Drake, his other curse returned with a vengeance roughly a week ago during a demonstration at the Grand Prix de Monaco Historique (Monaco Historic Grand Prix).
RELATED: WATCH – Charles Leclerc Crashes Niki Lauda's Ferrari 312B3 At Monaco Historic Grand Prix
---
---
Under any other circumstance, getting behind the wheel of the 1974 Ferrari 312B3 previously piloted by the Niki Lauda would've been a dream come true. But as we know – and Leclerc himself knows all too well – dreams can turn into a nightmare within a millisecond when it comes to motorsports.
During his third lap in Niki Lauda's Ferrari 312B3, Leclerc lost control at the Rascasse corner located towards the end of the circuit, backing into the barrier with some considerable force, and damaging the rear.
"I lost the brakes! I lost the brakes! I braked, the pedal was hard, and it went to the floor," says Charles Leclerc.
"I was lucky to have it at that moment because if I had had it at another place, it was no good… the problem is that I got scared. I arrived normally in the corner."
The current Leclerc later tweeted the following:
"When you thought you already had all the bad luck of the world in Monaco and you lose the brakes into Rascasse with one of the most iconic historical Ferrari Formula 1 car."
Outside of the race circuits, the man even had his custom £265,000 / $466,500 Richard Mille watch stolen straight from his wrist while signing autographs in Italy.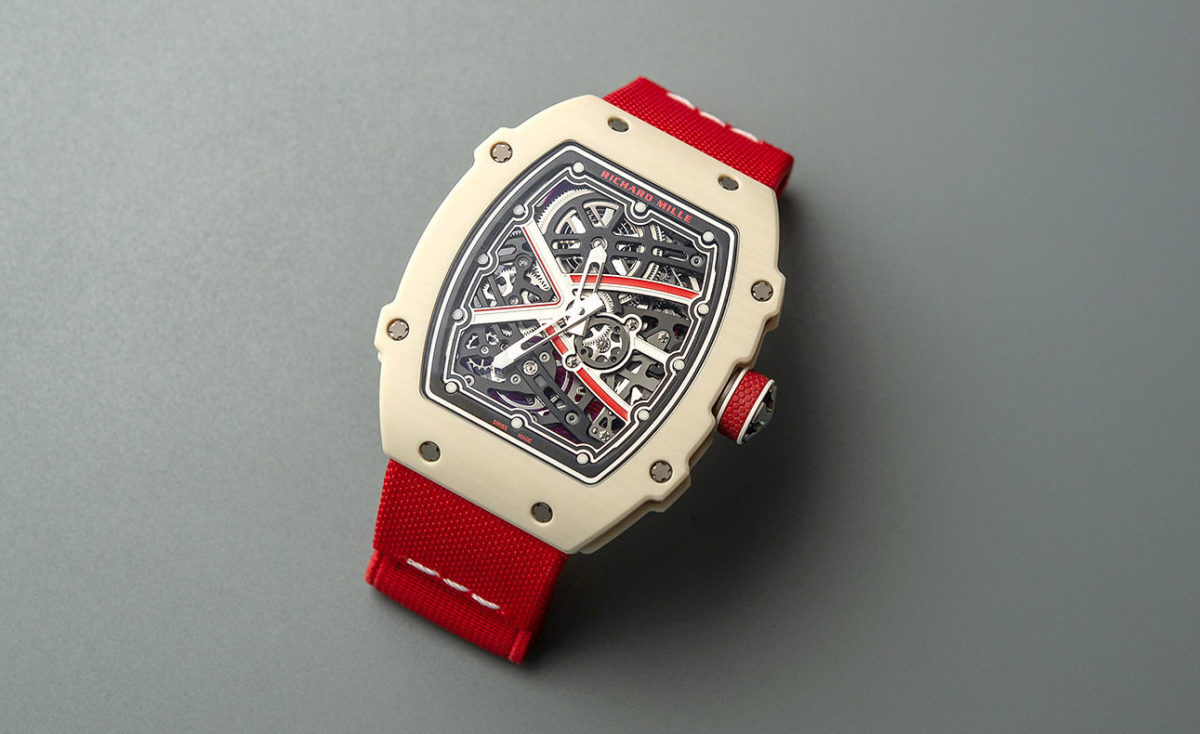 As for the matter of Drake, aside from the CA$1.6 million / AU$1.76 million worth of Bitcoin he placed on Super Bowl LVI, which involved:
---
---
CA$600,000 / AU$659,000 on the Los Angeles Rams beating the Cincinnati Bengals
CA$500,000 / AU$549,000 on Rams wide receiver and close friend Odell Beckham Jr to score more than 62.5 receiving yards
CA$500,000 / AU$549,000 on Odell Beckham Jr scoring a touchdown
… suffice it to say, it's a good thing his last three punts (probably) aren't coming directly from his bank account; rather provided courtesy of Stake in an exposure-for-action agreement.
Back in March, Drake lost US$275,000 / AU$374,000 picking Jorge Masvidal at UFC 272. Street Jesus would end up getting baptised in the Octagon by former best friend/teammate/roommate turned bitter rival Colby "Chaos" Covington.
Just a few weeks ago, Drake lost another US$427,000 / AU$602,400 for backing Justin Gaethje at UFC 274. The Human Highlight Reel would be knocked down to the canvas and submitted by unofficial-official Lightweight Champion Charles Oliveria within the first round in clinical fashion.
Then there's whatever he managed to piss away at the Kentucky Derby alongside fellow rapper Jack Harlow.
And yet somehow we're confident he isn't phased in the slightest. Especially after inking a monstrous deal with Universal Music Group reportedly valued at over half a billion.