Sunday is set to be the biggest day in combat sports history, with two champions coming head to head for a fight of the ages.
Ahead of Sunday's mega-clash, the World Boxing Council created the 'Money Belt' to be awarded to the winner of the non-title boxing match.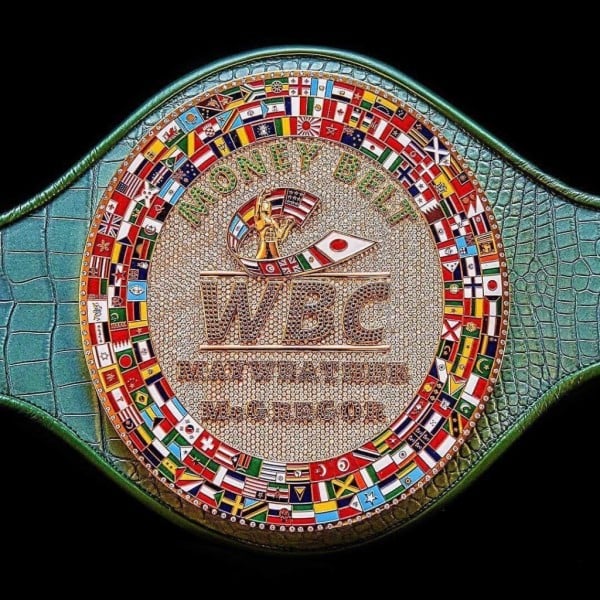 This close up shot has been released by the WBC of the Money Belt which features 3,360 diamonds, 600 sapphires, 160 emeralds and made with crocodile leather. It weighs in at a sizeable 1.5 kilograms thanks to it's 24 carat gold core and dons the flags of the globe.
Who are you backing to take this home?
See also: The Biggest Fight Of All Time In Numbers