They're finally here, what some are calling 'the most anticipated NBA playoffs of all time'. Pundits across the internet, television and radio have conned you into believing that this year will be the closest and most hotly contested series ever to be seen. I urge, implore and beg for you to cover your eyes and ears when confronted with this non-sense. I am here to enlighten you from the mindlessly regurgitated drivel you and your basketball friends have discussed all year long.
By the end of this article you will have all the ammunition to fire at those who need a quick lesson when it comes to understanding this years' NBA playoffs.
This egregious sense that everyone seems to have some sort of similar chance of making the finals makes this author's blood boil more than Stan Van Gundy after another errant shot from Reggie Jackson.
Sure, we all know the Eastern Conference is a joke and has been for a while now. At the time of writing, the sixth placed San Antonio Spurs with their 53 wins would slot nicely as the second seed in the East.
With this in mind, let's quickly see who will represent the EAST. The only two real possibilities to represent this rabble of a conference are the Atlanta Hawks and Cleveland Cavaliers.
Atlanta Hawks
Coach Bud (a long time apprentice to Coach Popovich) has the Hawks playing lock down team defence to go along with a Spurs-like potent spread offence. But they don't have a superstar? Neither did the 2004 Detroit Pistons. Jeff Teague is your Chauncey Billups, Kyle Korver – Rip Hamilton, Demarre Carroll- Taysaun Prince, Paul Millsap – Rashad Wallace and Al Horford is your Ben Wallace. Hell, this Hawks team is a better and more flexible version of those Pistons. They have proved the doubters wrong all year and the post-season is where they will exhibit to the world that they are not your modern day Mike D'Antoni, 55 wins a year, Phoenix Suns.
Cleveland Cavaliers
Got it hand it to the best GM in the league, he really turned things around in Cavs' country. Naturally I am talking about Lebron Raymone James. Only he could have changed such dysfunctional team around over the course of a few months. He had to overcome a point guard who didn't understand what an assist was, Mr. Irving managed to play 45 minutes in an early regular season game without registering an assist (seriously, how is that even possible?) A coach that looks, and coaches, exactly like Dory from Finding Nemo. Go on, have a look. You're going to see a lot of that mug come playoffs. He lost his only rim protector in Anderson Varejao in late December and they were sitting with 19-20 record midway through January in the EAST! However with one week out until the playoffs commence, thanks in large part to Phil Jackson's ineptness in a front office role, the Cavaliers actually look like a pretty good team. I guess that team bowling session did them wonders! Who would have thought Mozgov would turn out to be this good, JR Smith actually goes home to bed as he can no longer party until 4am in Ohio, Shumpert gives their defence a boost and Kevin Love finally realises that his job is to be a $15.7 million version of Channing Frye – stand in the corner to space the floor and hit down a catch and shoot three.
Despite this remarkable turnaround, their Mark Jackson-like iso style of playing – in which they do have the two of the best three last players to do this with (along with the Beard), will not work when having to go up against a 50-win team 6 or 7 times over the course of a fortnight.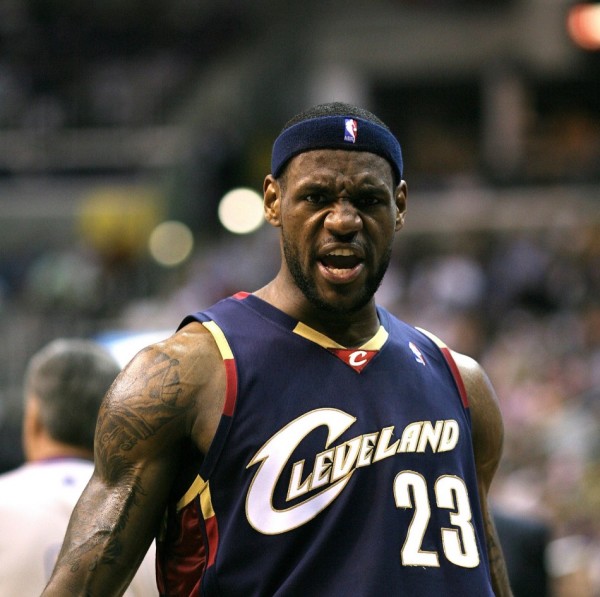 Chicago Bulls
It pains me to say it, but Derrick Rose is our generation's Grant Hill. He has played in only 58 out of his last 246 regular season games. Without him, the Bulls chances are zilch. Nutta. None. Sure, he has come back saying he feels great, but come on Derrick, we've heard it all before. Fool me once, shame on you, fool me twice (in this case thrice), shame on me.
Coach Thib's is a defensive guru. What he has done over the last 3 years without Rose is nothing short of remarkable. Forty-five plus wins each year is a testament to his coaching ability. However this San Francisco 49ers-eque friction between Thibs and the Front Office will ultimately see him get the same treatment as Jim Harbaugh, when they get bounced in round two.
Of the sixteen total playoff teams, we just eliminated six. Who will join the Hawks or the Cavs and representative the West – the experts seemed to be baffled to pick.
Golden State Warriors
It's hard to think that before the start of the season, there were those in the media that questioned whether or not Steve Kerr made the better decision of signing in Oakland rather than New York, fair to say, I think he might made the correct choice. This was followed by the best non-trade in recent memory as he refused to give Klay Thompson for Kevin Love (a win-win for Warriors and Timberwolves fans).
Pretty easy to say why this team can win it all. We can go on about the improvement of Draymond Green and the defensive stability that Andrew Bogut gives them, but there is no need. They are on track for 66 wins with home-court all locked up. To get through them you're going to have to beat them on their court, of which they have the laughably outrageous record of 36-2. Also, it would be blasphemous not to mention Steph Curry.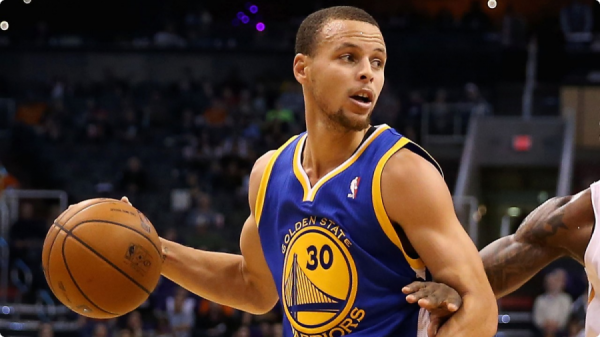 San Antonio Spurs
Same old story (emphasis on old). These Spurs once again shut down the doubters and head into the playoffs as arguably the most inform team. Besides their hiccup at Madison Square Garden, they have been epic. Not surprisingly a healthy Tony Parker hamstring has coincided with a streak that has seen them climb from 34-23 to a 53-26 record and a real possibility of grabbing the second seed. Also, it must be mentioned, they have some guy called Tim as well as the most under appreciated and influential player in the league (besides the Uni-Brow) in Kawhi Leonard. Look out for Kawhi to collect a back to back finals' MVP trophy. Who knows, we might get to see him and Pop smile again.
Seriously, that's it. These two are the only teams that have an actual shot at getting to the Finals.
Who else could possibly win the Wild Wild West??
Memphis Grizzlies
The Jeff Green trade gave the team their missing piece in a wing player that could score and play at the same time as Tony Allen. They were sitting pretty at 44-17 in the first week of March, but in the five weeks following, this team has been the definition of average with a 9-8 record, including blowout losses to the Cavs, Warriors and Spurs. I'd love for this team to make it to the finals as I'm all for cut away shots of Justin Timberlake and Taylor Swift in the crowd, but it's just not going to happen.
Portland Trail Blazers / Oklahoma City Thunder
Why write two paragraphs when I can just write the same for both. We all know the injury issues with the Thunder and Portland's season ended when Wes Matthews injured his Achilles. You have to feel for the guy, not only did it dash their slim championship chances, but this was his contract year! The man was looking at a 9 figure contact. Heart goes out to him, by all accounts one of the nicest guys in the league as well.
Houston Rockets / Los Angeles Clippers
Refs swallow their whistles as soon as the regular season wraps up. James Harden, you're not going to get those bail out ticky-tac fouls when you drive to the basket and flail your arms in the air during the playoffs. More importantly the loss of Patrick Beverley means their starting point guard is 37 year old Pablo Prigioni. I'm sorry but that is just pathetic, it's more ridiculous than the Thunder attempting to get 16 minutes a game out of the then 39 year old Derek Fisher in last year's playoffs.
These two teams have been bundled together due to their inability at shooting free-throws and that the refs become a main talking point when you discuss either of them.
Houston with the aforementioned James Harden not receiving calls, as well as the hack-a-Dwight strategy (along with hack-a-Dorsey) that teams will implement throughout the playoffs will see them be vulnerable in the final minutes of a close game.
The Clippers have their free-throw issues with DeAndre "I'm having the best contract year ever" Jordan along with their boy who cried wolf mentality. All they do is whinge and throw tantrums. Sure, you might be thinking, what does this have to do with the Clippers not winning it all? Honestly, nothing. But there is zero chance the NBA gods will let a team that resembles the crying baby on an international flight that you wished would shut up to win it all. Plus Chris Paul has never made it to the Conference Finals and it's not going to start this year. Not with the Spurs or the Warriors standing in their way.
Dallas Mavericks
You either love or hate Mark Cuban. I personally love him. He optimises what your average-joe would do in his situation, die-hard fan that got rich quick through the dot-com boom and bought his favourite franchise. Power to you Mark!
However a team that only has three players from last year – Dirk, Monta and Devin Harris – screams lack of continuity. Their addition of Rondo mid-season further exacerbated this lack of chemistry. Only a team with Lebron would have the capability of overcoming such an obstacle.
So there you have it. FOUR teams can legitimately make the finals. FOUR! ESPN please stop force-feeding us such garbage that these 2015 playoffs is for anyone's taking. A quick glance at the Vegas odds show that the Warriors, Cavs and Spurs are all $5-1 or lower to win it all – I guess the bookies have a similar view when it comes to who will be representing each conference in mid-June.
For what it's worth, this author has the Spurs v Hawks in the finals with the Spurs prevailing comfortably in five games.
These playoffs optimise watching a movie after reading the book. You essentially know what's going to happen, but you still sit back and watch.