Yes, you read that correctly. The hottest football kit to launch this year is that of an Australian national team—but it isn't the Socceroos.
For the first time ever, the Matildas will wear a uniquely designed kit at this year's World Cup in France, and its bold design is sure to turn heads.
Launched overnight in Paris, the jersey evokes memories of the infamous Socceroos 'spew kit' of the '90s, deliberately channelling a strong '90s retro vibe that proved a winner for many teams at last year's Men's World Cup.
---
---
Newly-minted captain Sam Kerr echoed the praises of the Matildas squad, saying the new strip reflected the bold and youthful style the team has become known for.
"The kit is unreal, it's such a different take on what we've seen in the past and we couldn't have hoped for a better-looking home jersey."
"To have a kit designed just for the Matildas to play in, it's a dream come true and we are honoured to be pulling on the green and gold."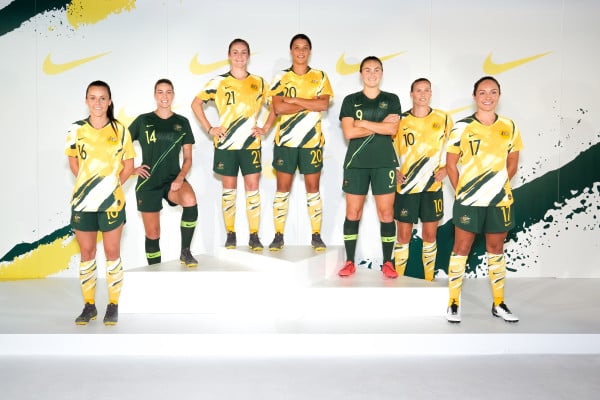 Badged on the inside neck with the Matildas' 'Never Say Die' rallying call, the design itself draws inspiration from Melbourne's Hosier Lane and Australia's unique natural landscape, with colour inspiration coming from Australian Golden Wattle.
Designer Cassie Looker, Nike's Senior Apparel Product Manager for Global Football, said marrying together the Matildas' on-pitch identity with a bold jersey graphic sets the team on a path for big things at the World Cup in June/July.
"This team has a real spirit and energy behind them, and this jersey represents that. We think it could be the start of them doing something spectacular in France this year."
Set to debut in April against the USA, the kit is available in men's, women's and kids sizes from today.
---
---