NBA superstar Kawhi Leonard might be on the brink of greatness. Not only are his Toronto Raptors 3-2 up in the playoffs against the Golden State Warriors and aiming for their first championship in the franchise's history, but the 27-year-old could soon become one of basketballs biggest free agents, with his next contract sure to dwarf the US$23 million he's currently earning from his one-year deal at the Raptors.
But wealth hasn't seemed to affect Leonard like it does many other top basketball stars in his position, with the small forward revealing to Sports Illustrated he continued to drive his 1997 Chevy Tahoe while playing with Spurs.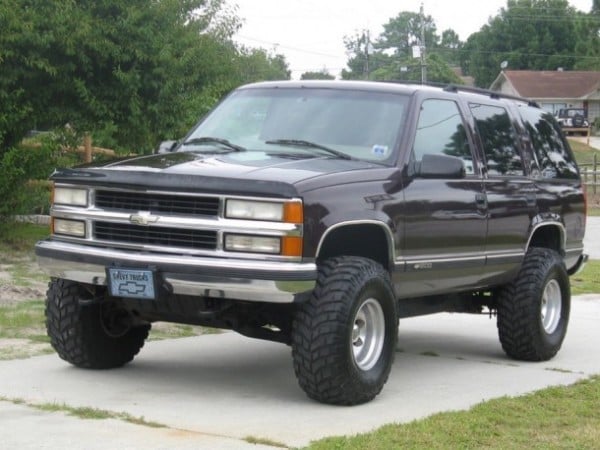 Having signed a five-year US$94 million contract with San Antonio, Leonard could've splashed the cash on any number of high-performance vehicles like the majority of his peers, but the level-headed Leonard kept his hands in his pockets and continued to drive his banged-up SUV nicknamed the "Gas Guzzler."
---
---
He only purchased the Tahoe after his silver Chevy Malibu, a car he drove during his years at college, died, forcing him to get another mode of transport. When questioned about why he continued to drive the old bucket of bolts, he replied; "It runs … and it's paid off." Can't argue with that logic.
While careful with his money, Leonard has been known to occasionally treat himself. He spent US$13.3 million on a home in San Diego where he attended college, fuelling speculation he'll move to California next season and sign for either of the Los Angeles teams, the Lakers or the Clippers.
Whatever he decides to do, it's refreshing to see a sports star resisting the urge to embrace the celebrity lifestyle and live a normal life. He's almost one of us, expect with US$100 million in the bank, give or take a few mil.
RELATED: Forbes Athlete Rich List 2019 – Floyd Mayweather Dethroned As Highest Paid Athlete