If you've ever thrown anything at the bin from across the room, you probably called out one NBA player's name while doing so: Kobe. Pictured above is a concept for a redesigned NBA logo created by Tyson Beck, a designer and personal friend of Kobe Bryant. Frankly, having Bryant as the new logo is a complete no brainer, and here's why.
The current logo has been around since 1969 and was designed by Alan Siegel – the mind behind the MLB, Dell, IBM, 3M, Girl Scouts, and US Air Force logos. It was modelled on Jerry West, and the rationale behind this was West's status as a great player without being the most accomplished player in the world (pretty hard to beat Bill Russell's 11 championship rings). The photo the logo was based on felt like it could be applied to all.
"It's a really elegant, powerful presentation of basketball… It's hard, graphically, to do something that static like this. To have tension in it, movement and grace. It's very hard… It has to be simple. It has to be powerful. It has to be dynamic. This has all these elements."

---

---

Alan Siegel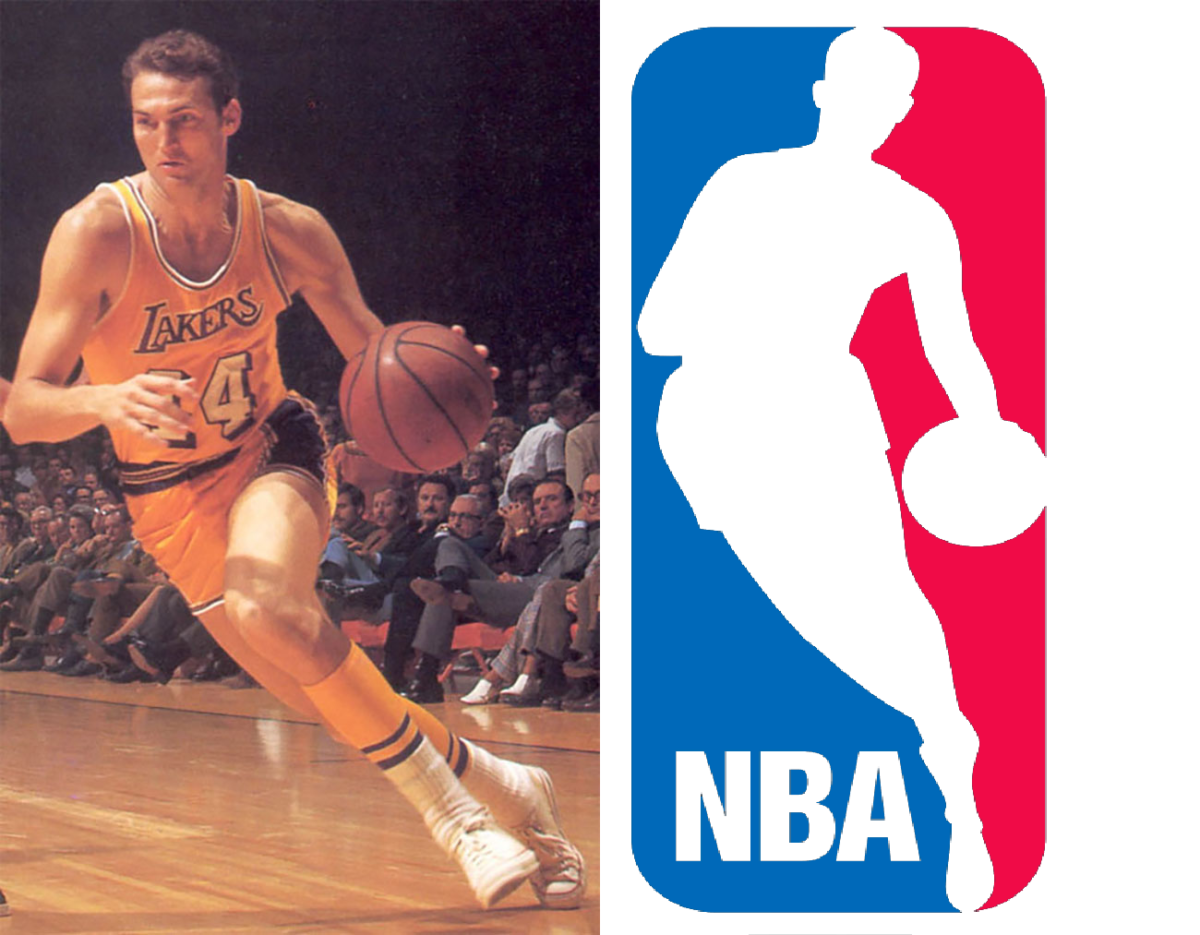 RELATED: Kobe Bryant's Estate Receives $538 Million For Sale Of His Sports Drink Company
Here's the deal, though. The NBA doesn't really look a great deal similar to the way it did in 1969. The rules and style of play are vastly different and the players don't typically resemble the 6'3″ frame of Jerry West.
In fact, West has repeatedly said that he doesn't want to be the logo and hates the nickname that has accompanied the honour. Who else is better suited to be his successor than his own mentee? Jerry West was instrumental in the Los Angeles Lakers' draft-day trade with the Charlotte Hornets to acquire Kobe Bryant, a player that had been on his radar since he was only 17 years of age.
Fortunately, this idea already has the blessing of Vanessa Bryant, but that isn't to say that this move is one purely out of sentimentality either. Of course, the idea of immortalising an incredible talent that was taken too soon is certainly a part of the appeal, but Kobe's case is far deeper than that. He represents everything that makes the NBA special. He represents what every player aspires to be.
Basketball is a truly great sport, as you get to see remarkable physical feats for 48 minutes on a small court from players that aren't wearing any pads. The rules of the game allow for its athletes to have their own distinct playing style, rewarding hard work, competitiveness, and coming in clutch when it really counts.
Kobe was all of that to a tee, leaving a legacy that is fresh in the minds of basketball fans everywhere. A lot of today's stars grew up idolising and modelling their game after the Black Mamba. Kyrie Irving, Jason Tatum, Trae Young, Devin Booker, DeMar Derozan, and Kawhi Leonard might not share many similarities on the surface, but they all credit Kobe Bryant as the primary inspiration for how they play the game.
His imprint on the modern NBA is virtually unmatched. While many might be quick to suggest that Michael Jordan – Kobe Bryant's own source of inspiration – may be the more obvious choice in that regard, I'd have to disagree. Jordan is an athlete with a silhouette that's already bigger than the NBA, thanks to his eponymous sneaker brand. Kobe is the NBA. Plus, it's safe to assume His Airness is far happier with where his trademark silhouette sits right now, on the world's most prolific sneakers.
---
---
If we look at Alan Siegel's quote behind the original NBA logo, we see all of what he wanted it to be also applies to Kobe Bryant. He is the blueprint of the modern player and the perfect face of the NBA for its next chapter.