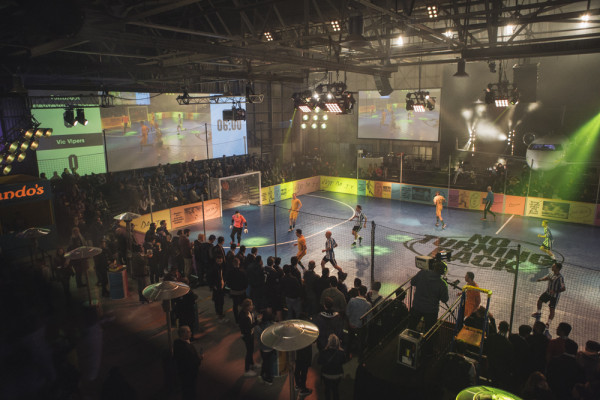 On a cold night in Melbourne's northern suburbs, a collective roar echoes around a converted aeroplane hangar as each name is introduced by an announcer to the unsuspecting crowd.
"Coutinho. Fernandinho. Costa and Sandro. Welcome to Melbourne."
As fans and players suddenly realise what's happening, young faces jostle for space, their screams are ear piercing and mobile phone cameras quickly replace any reason and calm. It's complete and utter pandemonium.
The surprise arrival from these four Brazilian superstars is complete.
To the uninitiated, these footballers are in Melbourne this week to play two friendlies against Argentina & Australia. But to call them just footballers is underselling them, they're practically royalty both here and back home.
Let me put their demigod status into perspective. Philippe Coutinho, who normally shapes up for English Premier League side Liverpool, currently holds his club's weekly salary record of 200,000 GBP (A$340,000). You read that correctly. He's also been linked to an even bigger deal at Barcelona where he'd be joining compatriot Neymar as well as Argentina's Lionel Messi.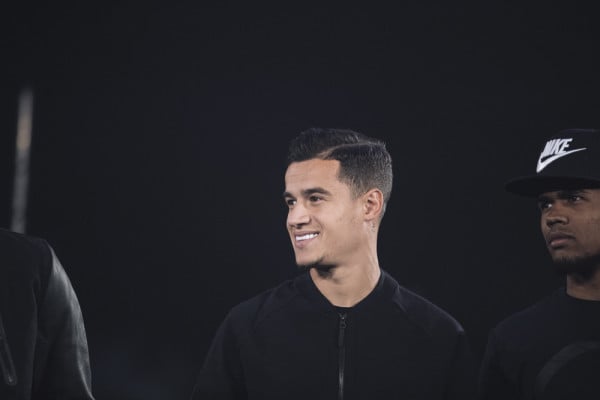 Not to take anything away from these four incredible superstars, but what was particularly special about Nike's 'No Turning Back' event at Essendon Airport this week was the equal if not greater adulation reserved for the seven Socceroos that joined them in the centre of a purpose built football arena.
"Welcome to the stage Mat Ryan, Robbie Kruse, Tomi Juric, Trent Sainsbury, Aaron Mooy, Mathew Leckie and Tom Rogic"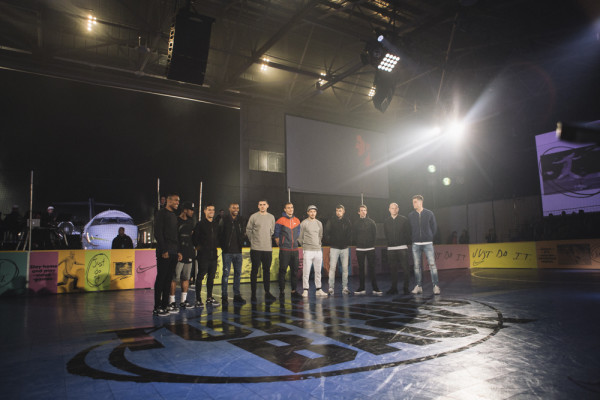 Not since the early 2000s – the days of watching Harry Kewell and Mark Viduka cut swathes through defenders in the English Premier League – has their been such class representing Australian football both in our national side and in global club land. This is having a profound impact on the growth of this game. This new generation of Socceroos is exciting, they play with flair and I saw first-hand the admiration on the faces of their Melbourne young fans.
After what I witnessed amongst the some 600 lucky punters who made their way to the secret Nike football tournament, Melbourne is officially a city in the grips of what I'd call 'Peak Football Mode'.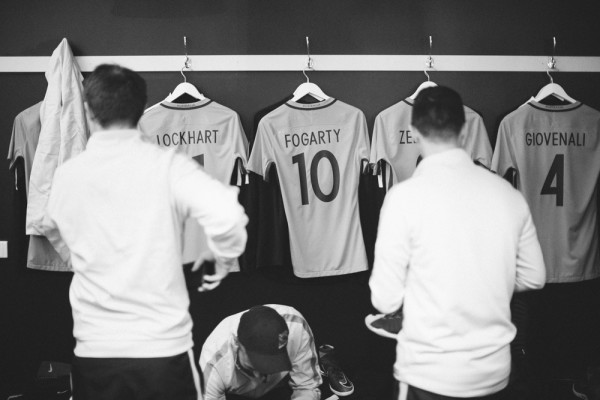 Despite Sydney claiming A-League bragging rights and less than ideal crowds at World Cup Qualifiers, there's an obvious and discerning undertone to Melbourne's burgeoning football culture. It's real and with events like this it certainly feels like it's on a road to an even greater maturity.
This rapid culture change is also means much more than a $346m A-League broadcast deal with Fox Sports, more than Socceroos qualifying for Russia in 2018 and more than watching participation numbers grow in our outer suburbs. These are all things that are part and parcel of the Football Federation Australia's governance and responsibility.
Instead cultural growth is personified by sponsor events like these, nurtured by recent visits from global teams like Real Madrid and Liverpool playing in front of sell-out crowds at the Melbourne Cricket Ground. It's the bold appointment of Brazilian legend Roberto Carlos to spearhead a potential new South Melbourne FC A-League team and bureaucratic coordination to finally lure Tim Cahill to Melbourne City FC. It's also watching hungry young football bloggers, Instagram influencers and videographers jostle seasoned journalists and photographers in a media scrum to be the first to broadcast to their audiences.
Brands like Nike are leading the charge in helping foster and grow the culture of Australian football. Of course there's an obvious commercial motive here – brands do very little for free – but the reality is that culture is not something that can simply be relied upon by individual A-League club structures and the commercial arrangements of the sport's governing body.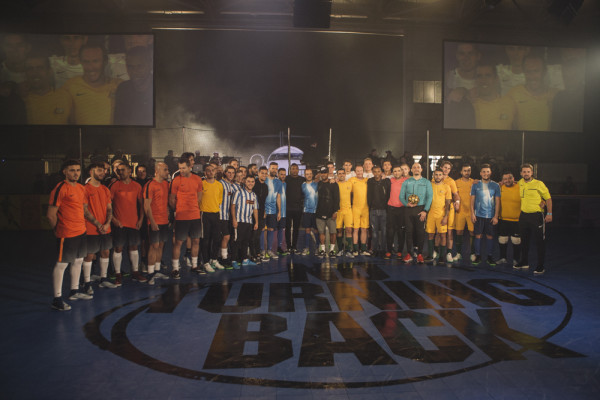 Providing these these sorts of unique opportunities for football fans to come face to face with their heroes in modern, exciting and well invested events is crucial to overarching growth.
And ultimately it's the sport as a whole that benefits in the end.
Brazil will take on the Socceroos at the MCG on Tuesday night.