Fun fact, we've got 10,685 beaches here in Australia. While every state has their own slice of God's Country and the surf breaks to match, Queensland is a strong summer drawcard for the population on the East Coast.
Locals aside, the Sunshine State is a popular destination for surfers from all over the world thanks to its golden beaches and big swirls that will have you frothing from sunrise to sunset.
There are dozens of pristine spots popular with holidaymakers along with out-of-the-way waves only the locals know, so to help you find the best here are our top five Queensland surf spots for summer 2019.
Noosa Heads, Sunshine Coast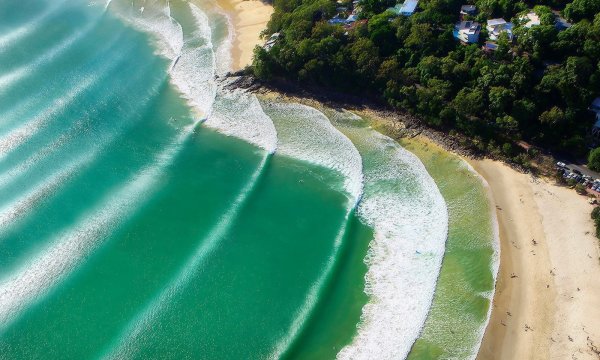 Noosa is universally recognised as one of the best surf spots in Queensland by the pros. There are multiple breaks for all types of surfers, with First Point suited for beginners and Little Cove a long boarders dream. Soaring right hand waves dominate the area and when the surf isn't pumping you can spend the day lying on the immaculate sandy beaches working on your tan. And if you're after bigger surf check out Granite Bay, you won't be disappointed.
Greenmount Beach, Gold Coast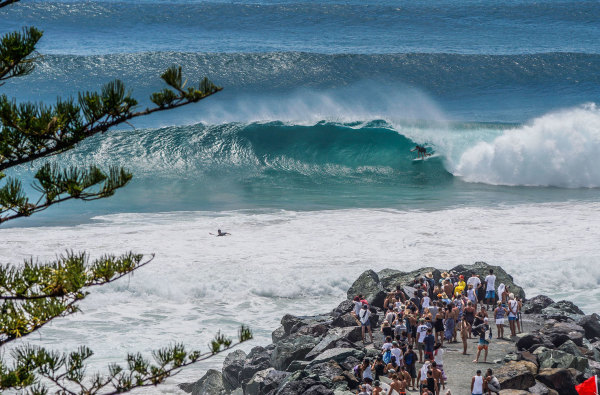 There's more to the Gold Coast than high rise hotels and schoolies clogging up the beaches. Head south to Coolangatta and you'll find some of the best surf on the Queensland coast, particularly at Greenmount Beach. You'll often spot World Champion locals Joel Parkinson and Mick Fanning on this stretch of water. Offering quality swells for all level of surfers it's every frother's wet dream. When Cyclone Gita hit the South Pacific earlier this year the waves were spectacular and demonstrated why this is one of Queensland's top surf spots.
Anges Water Beach, Anges Water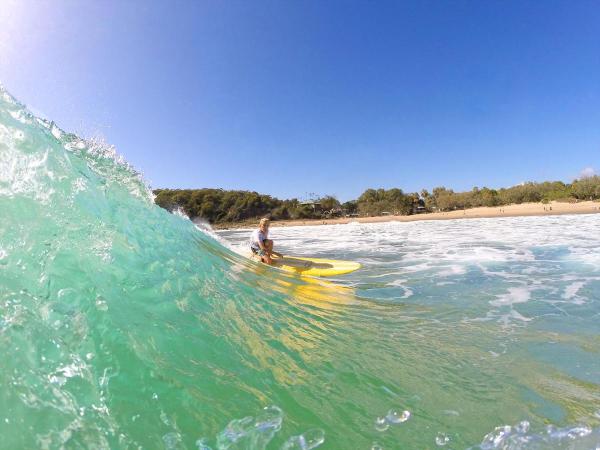 A few hundred kilometres north of Brisbane you'll find Anges Water Beach, home to one of the lesser known point breaks in Queensland. A quiet day will see waves hitting five feet but when conditions are right, surfers are known to have experienced 12-foot monsters with barrels that never seem to end. Just keep your eye out for our finned friends as they are known to lurk in this area.
Coolum Beach, Sunshine Coast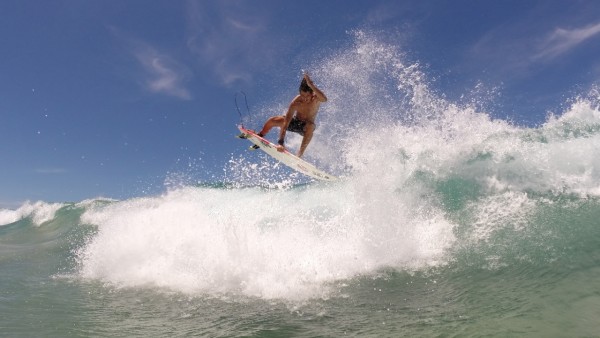 Just around the corner from Noosa, Coolum Beach is a welcoming stretch of coastline with ideal conditions for all surfers. The home of pro surfer Julian Wilson, it's the type of spot where you'll see grommets mixing it up with seasoned professionals. Sheltered onshore winds create a variety of different swirls across the glassy water along a wide expanse of classic Queensland beach.
Snapper Rocks, Gold Coast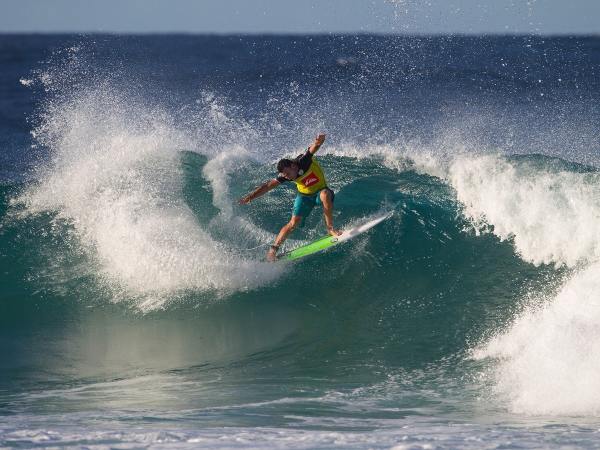 Home to the Quiksilver and Roxy Pro. Rides, Snapper Rocks has an awesome right-hand point break that begins the epic formation of waves known as the Superbank. The waves are generally consistent all year round although you'll find the surf at its best during east to south-east swells. Another surf spot where you can paddle alongside the best in Australia, Snapper Rocks provides fantastic waves in an idyllic setting for all to enjoy.
RELATED: The World's 10 Best Surf Destinations That Aren't Bali Or Hawaii