There's a reason mixed martial artists are still pitting themselves against professional boxers under Queensberry Rules, however farcical the match-up. Like a certain 2002 Ice Cube flick, it's all about the Benjamins. Take the Tyson Fury vs Francis Ngannou prize money, for example.
Despite the fact that he's essentially being fed to an undefeated WBC king, who will soon face a fellow boxing great in Oleksandr Usyk, the former UFC heavyweight champion and recent PFL signee is about to record a major victory outside of the ring.
How major are we talking?
Tyson Fury vs Francis Ngannou Prize Money
Tyson Fury himself has stated Francis Ngannou is set to pocket US$10 million (AU$15.72 million for this non-title exhibition of a crossover bout. Additional reports have since indicated that has swollen to US$20 million (AU$31.44 million)
For context, that's between triple to six times what the latter has earned throughout the entirety of his UFC career from December 2015 right through to January 2022 (check out the breakdown courtesy of The Sports Daily below).
| | | |
| --- | --- | --- |
| Event | Opponent | Earnings (USD) |
| UFC on Fox: dos Anjos vs. Cowboy 2 | Luis Henrique (Win) | $22,500 |
| UFC Fight Night: Rothwell vs. dos Santos | Curtis Blaydes (Win) | $26,500 |
| UFC on Fox: Holm vs. Shevchenko | Bojan Mihajlović (Win) | $30,500 |
| UFC Fight Night: Lewis vs. Abdurakhimov | Anthony Hamilton (Win) | $124,000 |
| UFC on Fox: Shevchenko vs. Peña | Andrei Arlovski (Win) | $128,500 |
| UFC 218 | Alistair Overeem (Win) | $90,000 |
| UFC 220 | Stipe Miocic (Loss) | $530,000 |
| UFC 226 | Derrick Lewis (Loss) | $105,000 |
| UFC Fight Night: Blaydes vs. Ngannou 2 | Curtis Blaydes (Win) | $255,000 |
| UFC on ESPN: Ngannou vs. Velasquez | Cain Velasquez (Win) | $225,000 |
| UFC on ESPN: Ngannou vs. dos Santos | Junior dos Santos (Win) | $300,000 |
| UFC 249 | Jairzinho Rozenstruik (Win) | $320,000 |
| UFC 260 | Stipe Miocic (Win) | $580,000 |
| UFC 270 | Ciryl Gane (Win) | $642,000 |
| Total | | $3,379,500 |
As the major draw of this circus-like spectacle, Tyson Fury is earning a far more significant US$50 million (AU$78.6 million). At least according to the claims of training partner and occasional opponent Derek Chisora.
It's worth noting neither purses accounts for sponsorships.
Does Francis Ngannou stand a chance against Tyson Fury?
---
UPDATE [30/10/2023]: Holy s**t, Francis Ngannou proved us all wrong. He really almost beat the GOAT. Considering the calibre of boxer Tyson Fury is supposed to be, The Gypsy King's split decision victory can basically be considered a loss (and an indelible stain upon his legacy).
---
On paper, someone could argue Tyson Fury vs Francis Ngannou makes sense. A closer examination of the material facts, however, paints what looks to be a rather lopsided affair.
In one corner, you have a man who is a proper physical specimen and — yes — reputedly holds the record for the world's hardest punch; who could forget how he lifted Alistair Overeem off his feet with that nasty uppercut? And having Mike Tyson coaching you has to count for something… Right?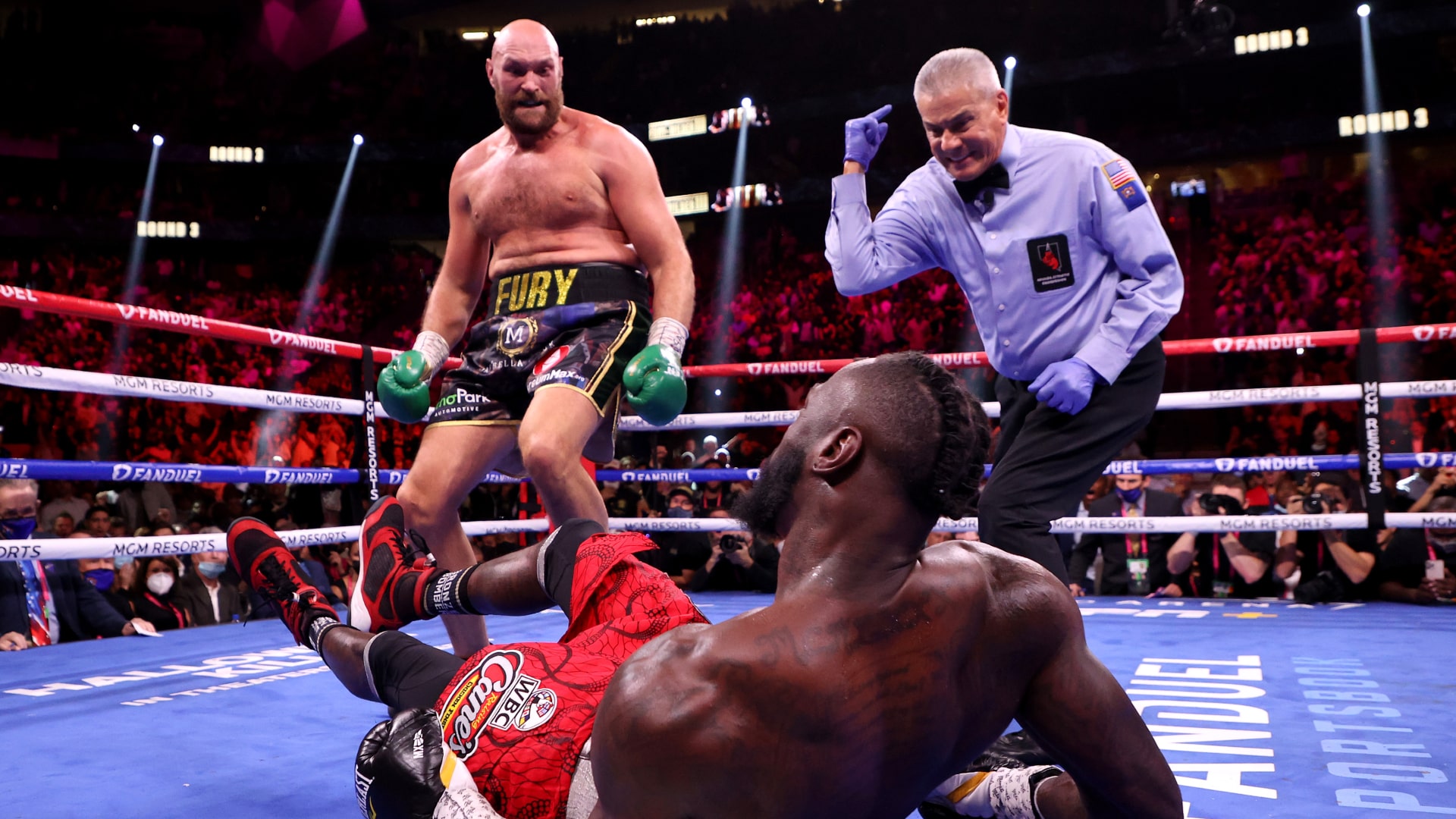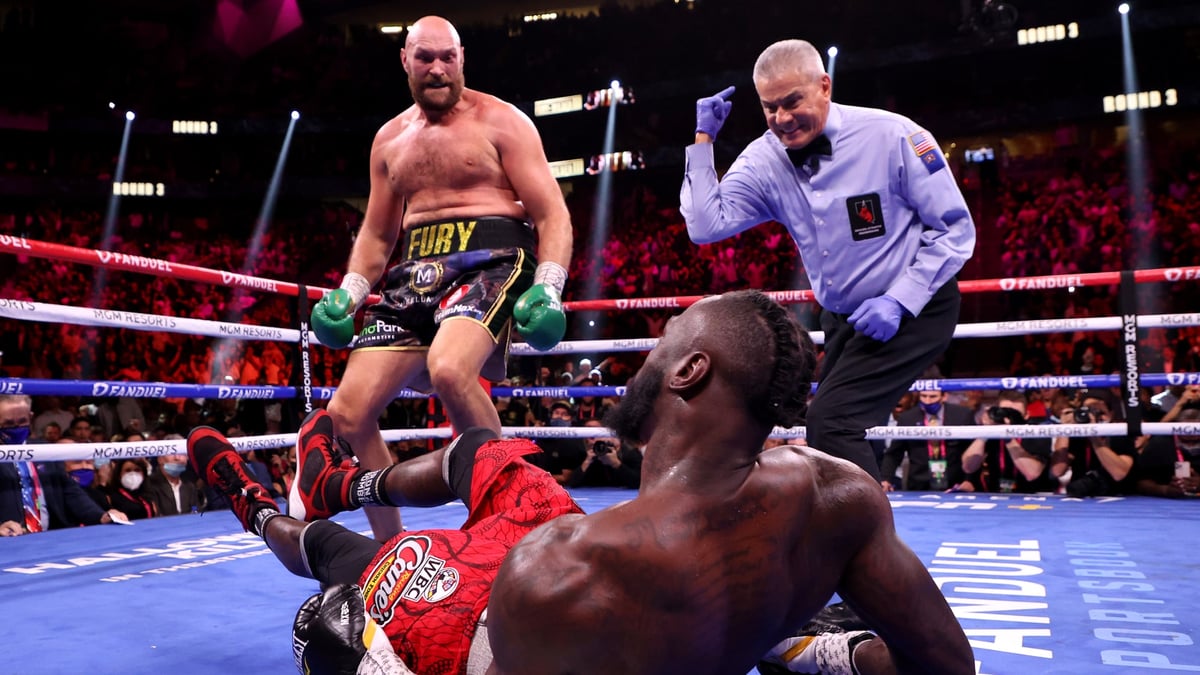 But in the other, you have one of the 21st century's most dominant heavyweight boxers. A technician of the highest order who glides on the canvas with the stunning grace of a Baryshnikov-trained ballerina; punches with the force of a speeding hatchback; and has prevailed time and time again in spite of being built like a bloody forklift operator from Essex.
Throw in the fact that Ngannou has, until recently, displayed a blatant disregard for boxing fundamentals, and the forecast becomes a certainty.
Ever since footage of Ngannou being coached by Tyson surfaced, everyone from ex-boxing champ turned pundit Carl Froch to prolific promoter Eddie Hearn has come forward to publicly vivisect the mixed martial artist's "amateurish" form, with particular regard to his entirely anaemic jab.
"Listen, this is a f***ing sparring session, probably the easiest spar [Fury] ever had," said Froch.
"I don't care that Ngannou can punch. A mule can kick really hard, but he's never going to be able to line it up."
"Tyson Fury's gonna play with him," added Hearn.
"Johnny Fisher (10-0) is the Southern Area champion. Fisher vs Ngannou is a total mismatch. Fisher would have him out of there in a round."
John Fury, outspoken father of Tyson, was practically the first to note: "I hope he's kidding along and he's playing possum here. I hope that's a joke and intended to be a laugh… He won't get out the first round, it's probably gonna be Tyson's quickest knockout."
"That's embarrassing. If that's what he can do on a public workout, don't bother doing a public workout. It's a disgrace."
Who knows? Perhaps we'll be proven wrong. Actually, we'd be quite happy to be proven wrong.
How To Watch Tyson Fury vs Francis Ngannou In Australia
Tyson Fury vs Francis Ngannou is scheduled to go down this Sunday (October 29th, 2023) with the main card kicking off at 4 AM AEST. Meaning you probably won't be able to hit up a pub to catch this one for free.
Hosted in Riyadh's Boulevard Hall (Saudi Arabia) with the purely symbolic WBC Commemorative Riyadh Championship on the line, you can watch Tyson Fury vs Francis Ngannou here in Australia for $39.95 with Main Event via Kayo Sports.
You can also purchase the pay-per-view card for just $34.99 via the ever-faithful DAZN. Dealer's choice.