Super Bowl LIV is just around the corner, and by now you're probably scratching your head thinking, "Where can I watch the Super Bowl?"
Set to kick-off around 10:30 AM AEDT on Monday the 3rd of February, Aussie fans of the NFL will be pleased to hear Super Bowl LIV will broadcast free-to-air on 7mate. As well as obviously being available on:
As for those of you looking to hole up at a joint with more atmosphere – here are some of our picks for where you can watch Super Bowl LIV in Australia (East Coast).
---
---
Sydney
WingHAÜS by Bavarian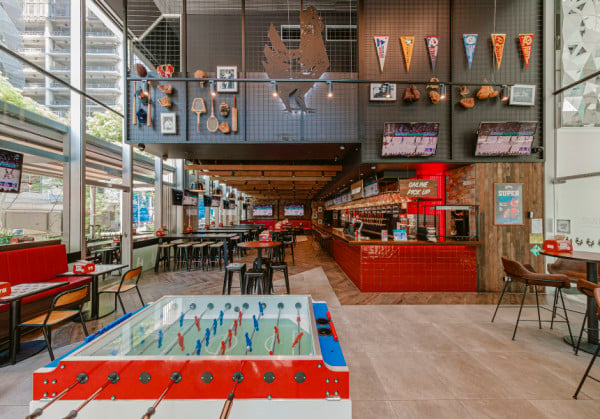 WingHAÜS by Bavarian is Rockpool Dining Group's latest concept to be opened in Sydney, having already found success in Brisbane since its launch late last year.
The draw? WingHAÜS' very ethos is the American-style sports bar. Meaning it has everything from twenty screens broadcasting all the major events, forty beers and countless cocktails – as well as serving mountains upon mountains of classic chicken wings (complete with a variety of sauces).
Other US-style bites deep-fried and smothered in liquid cheese offerings are also available here.
Level 1 of Shop L106, 1 Macquarie Place, Sydney NSW 2000 – Opens January 26th
All Hands Brewing House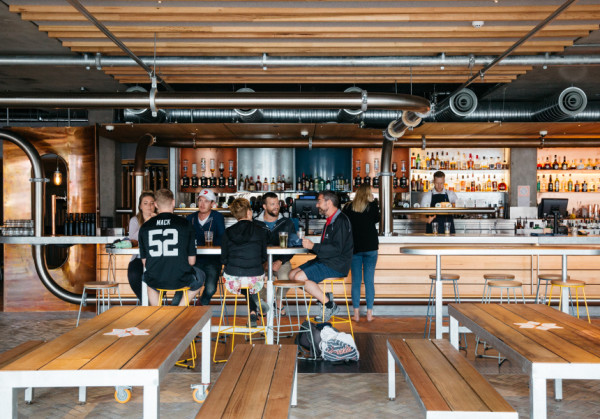 All Hands justifies its spot on this list with their Super Bowl menu alone. We have such greasy delights as:
Loaded beef chilli
Southern fried chicken skewers with jalapeno sauce
smoked brisket sliders with provolone & fried onions
Seafood tacos
Clam chowder fritters
and much more
Beer will obviously be flowing here.
---
---
King Street Wharf, 22 The Promenade, Sydney NSW 2000
Melbourne
Garden State Hotel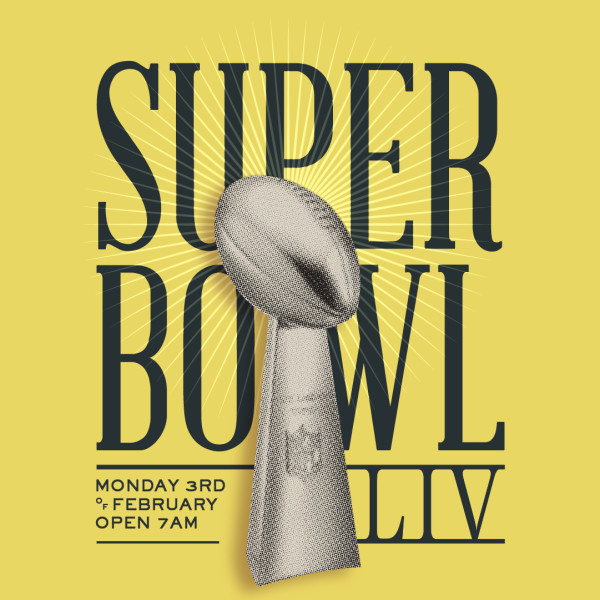 The earlier the better, as I always say. And Garden State Hotel is certainly in contention for being crowned "better" with a verifiably early start of 7 AM.
In terms of what else is in it for you, they're serving $6 Budweisers all day long so everyone can really get into the yanky doodle spirit of things. As an added bonus, there will also be classic American pub games during half time in case Shakira and J-Lo's show doesn't do it for you.
101 Flinders Lane, Melbourne VIC 3000
The Common Man (Super Bowl Lawn Party)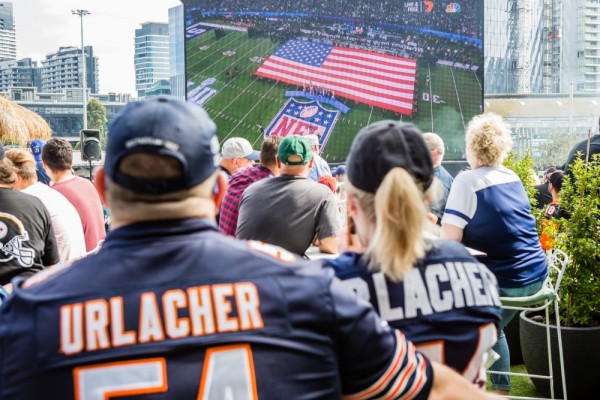 This is one that caught our attention from the very moment we laid eyes on it. Back by popular demand, there's a Super Bowl outdoor lawn party at The Common Man to emulate the 'tailgating' vibes. But it's not just a big screen and outdoor seating. A BBQ menu will be available to order from the entire day along with drinks packages. Not a bad way to spend the day with (hopefully) a bit of sun-soaking.
39 Dukes Walk, South Wharf VIC 3006
Brisbane
Fat Angel Sports Bar & Grill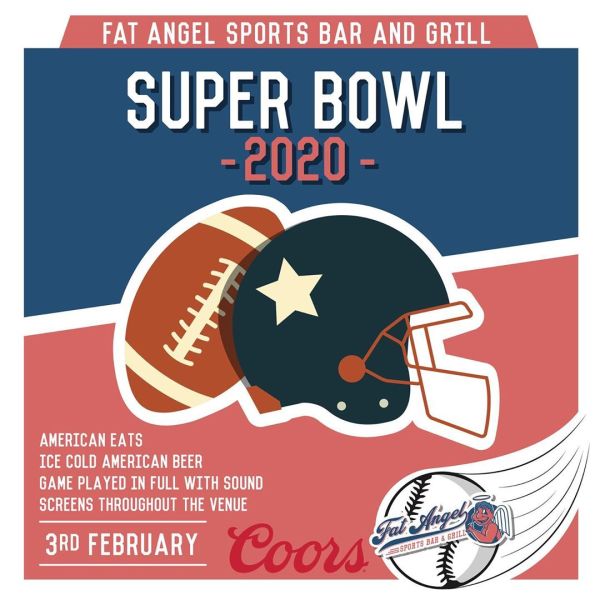 Fat Angel has long prided itself as the definitive American-style sports bar to hit up when you're in Brisbane. It's practically in the name with a tag line that literally says "We love sports!" And it plays the part down to the tee. Expect the obligatory burgers, wings, nachos, jalapeno poppers, beer, and more. This year, Fat Angel will be sponsored by Coors themselves and slinging some fairly dope merchandise as giveaways.
Eagle Ln, Brisbane City QLD 4000
---
---
The Fox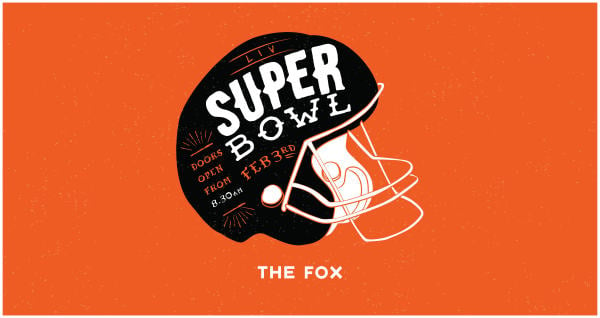 Sometimes, you don't need all the fanfare and trimmings. Sometimes all you need is to just keep it simple with a big screen, cold beer, and lively crowd. Luckily for you, that's exactly what The Fox Hotel provides. And there's really not much else that needs to be said about that.
71-73 Melbourne Street, South Brisbane QLD
RELATED: A Dummy's Guide To Super Bowl LIV: Who, When, Where