Bodyfriend has just made a massive statement at the ongoing CES 2021, introducing a Star Trek-esque massage chair that uses AI for precision massage and boasts speakers engineered by high-end Danish audio pros Bang & Olufsen. It takes a lot to draw attention away from 5-display smartglasses, voice-activated aromatherapy bathtubs, and high-tech ice cream making machines; but with the Quantum massage chair, it seems all eyes are now on the South Korean company – who are already well-known for their lavishly expensive massage rigs.
The feature-rich Quantum massage chair has an aggressively angular and futuristic look, which may not appeal to the most stylish of massage fiends, but certainly packs in enough tech to make up for it. It stands at 47 inches with a portly weight of roughly 151kg, sporting enough surface area too cram in a sophisticated Nava Clova AI Voice Recognition system, which can be engaged to teach the chair what areas of an individual body should be focused on for the day.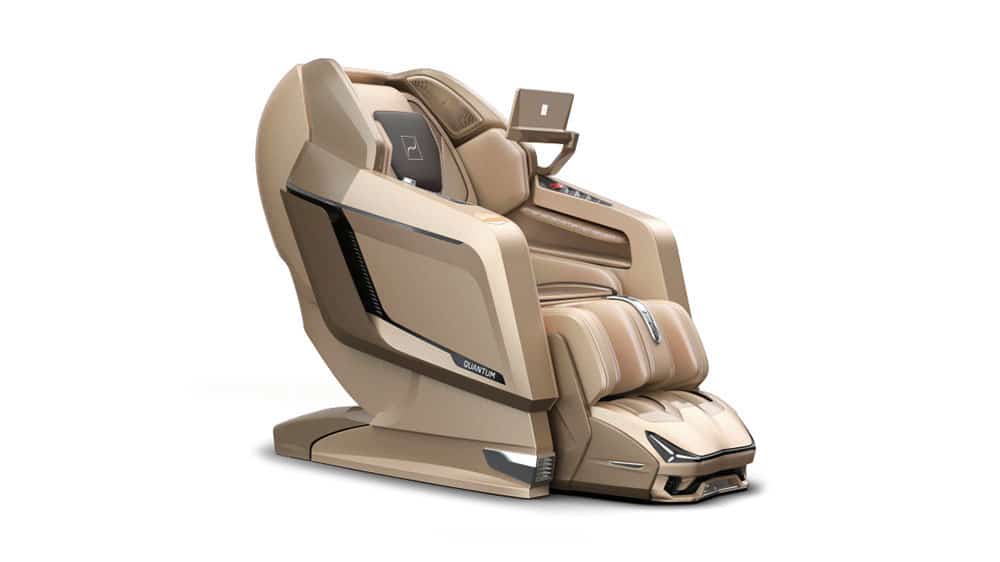 With an integrated Bang & Olufsen sound system, the Quantum is also an entertainment beast, designed so you can listen to music or watch shows on the chair's 10.1-inch full HD touch screen.
---
---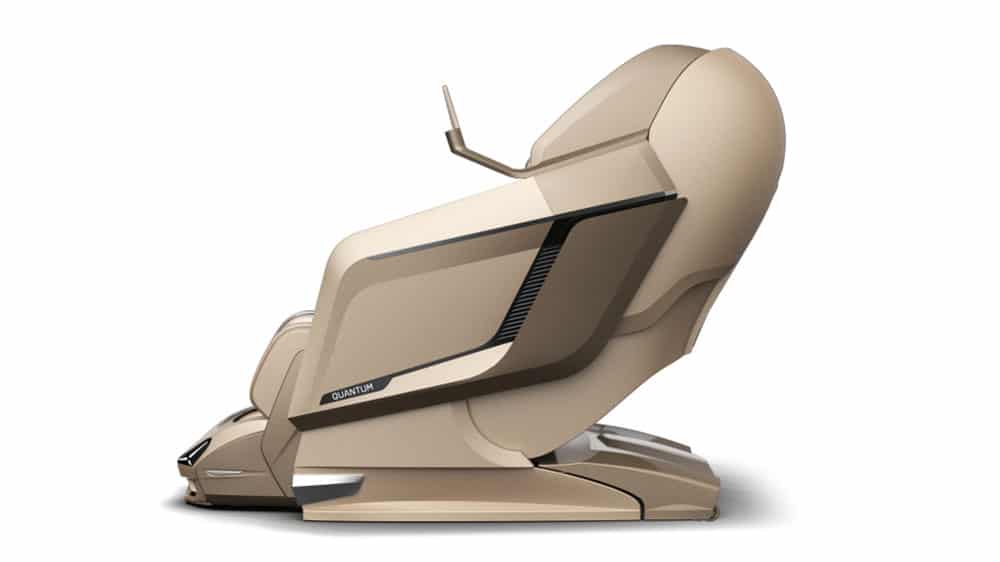 Bodyfriend have paid particular attention the source powering Quantum massage chair, which they are calling the "world's first" uninterruptible power supply. They aren't specifying exactly what the power reserve is though, but at least you'll be able to power your way through any blackouts without stopping the soothe sesh.
Other features packed into the Bodyfriend Quantum massage chair include a zero gravity mode, adjustable reclining levels from 115 to 170-degrees, XD Pro massage modules, safety sensors, and ventilated and heated seats. Bodyfriend also mention specially calibrated brain and tinnitus massage modes, but details on exactly how these are work are tight-lipped for now.
Bodyfriend is hoping that the extensive feature set is enough to justify the hefty US$6,000 (~AU$7,757) price tag when the Quantum massage chair is delivered to market around April of this year.
Related: The Best Massage Guns In Australia [Brand & Buyers Guide]