It's a rare occurrence when, as the child of a Father, we are given a legitimate answer when asking 'what do you want for Christmas/Your Birthday/Fathers Day?' Ever rarer still, is a sense of genuine elation from your recipient, as they unwrap the panic-bought cufflinks/money-clip/socks.
Alas, this is now problems of Father's Days past. We've scoured and sourced 40 of the best Father's Day gifts for you to give (or receive) for now and indeed for all future gift-giving/receiving days in the next 12 months.
This is the Father's Day Gift Guide for dads who really deserve it.
For the dad who's partial to a drink
Just take a look at every movie ever made – nothing says 'Man of the House' quite like a bottle of whisk(e)y ready to pour one out for a hard day doing dad things. There's an overwhelming number over boutique spirits out there, but sometimes the best Father's Day gifts are timeless classics like Maker's Mark ($52) – aged to taste, not to age – it's a failsafe whisky that's sweet, spicy, and smooth.
---
---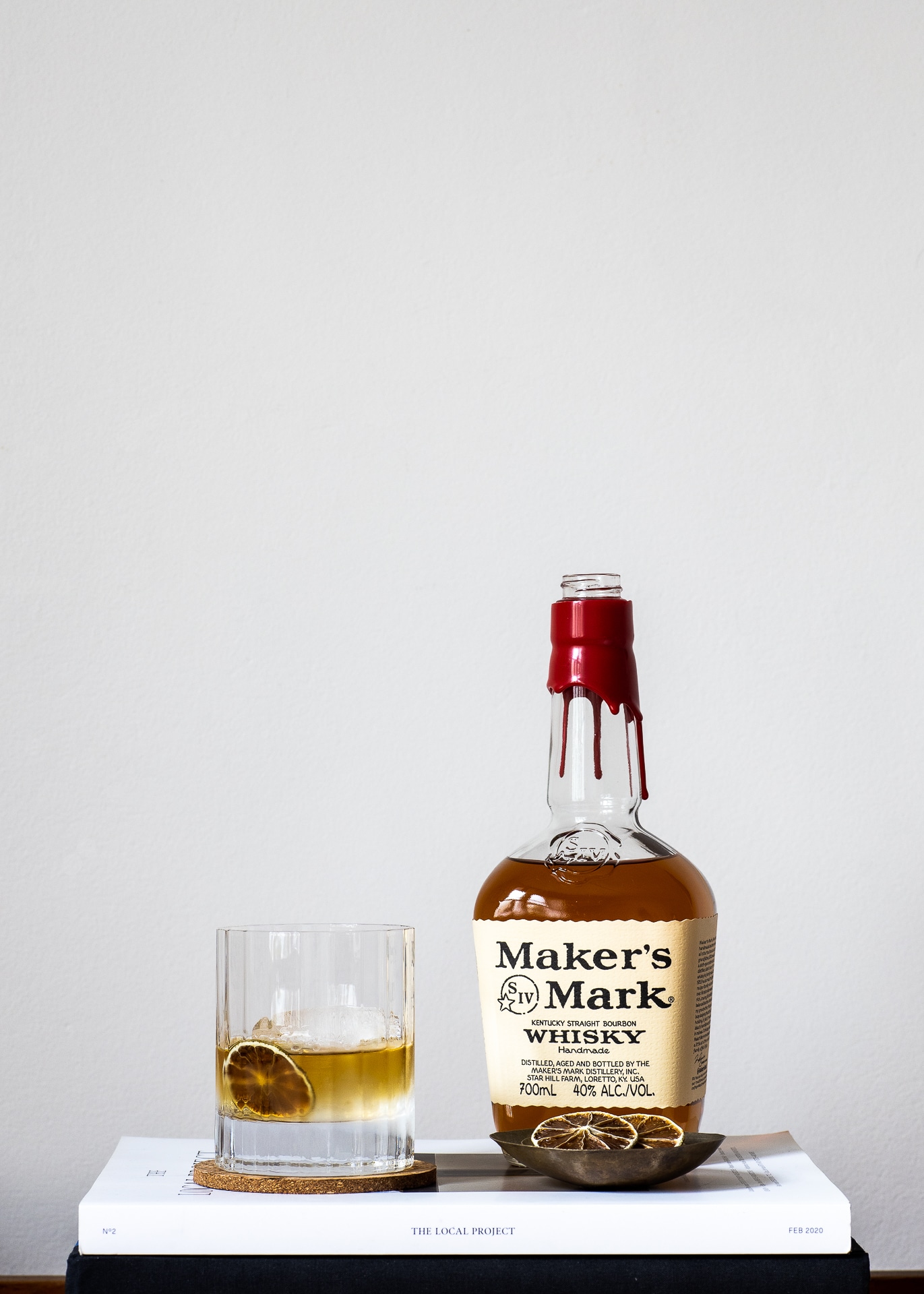 You can get trendy and chic with your tumblers, but if you just want to drink whisky like Don Draper, look no further than these Luigi Bormioli Whisky Glasses ($74.95 for a set of six).
For the dad who's perhaps a little more partial to glass of wine, bring him up to speed with some orange, and a bottle of 2013 Radikon Jakot ($75) – It's a complex and savoury natural wine, and is a pretty breathtaking example of sauvignon vert. If he's more inclined to go with the classics, you can't go wrong with a 2016 Taltarni Patron Shiraz Cabernet ($120). If he's got a cellar full of wine but needs something to help exemplify them – check out the Riedel Black Tie Decanter ($635) which works for both young and old wines, and definitely offers the 'wow' factor.
For the dad who enjoys getting outside
If the old man is in need of a weekend off the grid – but not quite ready for the harsh realities of the great outdoors – a weekend away in an Unyoked Cabin is the prescriptive medicine for all known ailments of fatherhood – hours away from the office, from wifi, from the kids. While he's out in the country, he can look the part in a Barbour Ashby Wax Jacket ($595), an iconic piece that will make him feel David Beckham roaming the British countryside.
If he dreams of living the Francis Mallmann life (cooking in the snow on his private Patagonian island), put on his episode of Chef's Table and fire up a Fenwesco Stainless Parilla ($POA) to eat steak like a true Gaucho. For an outdoor experience that will take you to the edge of the earth, Tasmania's Three Capes Track ($495) might be one of the most spectacular hikes Australia has to offer. It can only be accessed by boat, includes accommodation, and is four days of cliff-top hiking where you won't bump into another soul.
For the style-challenged dad
Nothing like a gentle nudge in the right direction when it comes to your Father's sartorial choices. If he's a New Balance, thongs or socks and sandals kind of guy, do your best enhance his nautical nous with Quoddy's Classic Boat Shoe ($495). The Maine shoemakers employ traditional production methods that have been honed over generations, handcrafting their customisable product from the finest leather, on individual wooden lasts, resulting in durability so renowned they'll probably outlast the old boy.
For everyday luxury, it's hard to go past a quality knit, and a McIntyre Merino jumper ($249.95) is the trans-seasonal, any-time-of-day that will suit just about every dad's wardrobe. They manage to do a cable-knit without looking wanky, and they're machine-washable. Of course, evolving his style comes with streamlining his accessories, starting with his wallet. Help him ditch the hamburger sized wallet with a classic Coach Card Case ($135) then downsize his key situation with an Orbitkey ($44.90) – both of which can be customised with his initials.
We'd be remiss to skip out on one of the most requested Father's Day gifts of all time: A pair of jocks. A five-pack of Calvin Klein Cotton Stretch Trunks ($99.95) will save dad from having his hairy crack hanging out every time he drops his keys.
---
---
For the active dad
If your dad laughs in the face of an ageing body and its ailments, who can still give you a piggy-back ride even though you yourself are a 31-year-old man with dad-bod; treat him to a weekend of incidental exercise (a.k.a golf) at Australia's most magnificent course, Barnbougle. It's the closest he'll get to playing Pebble Beach for a while (cheers, COVID), and he's going to need a partner to play with (you). If that's a bit of a stretch, pick him up a new TaylorMade Spider X Putter ($499) or a pair of Nike Air Max 1G ($170) golf shoes.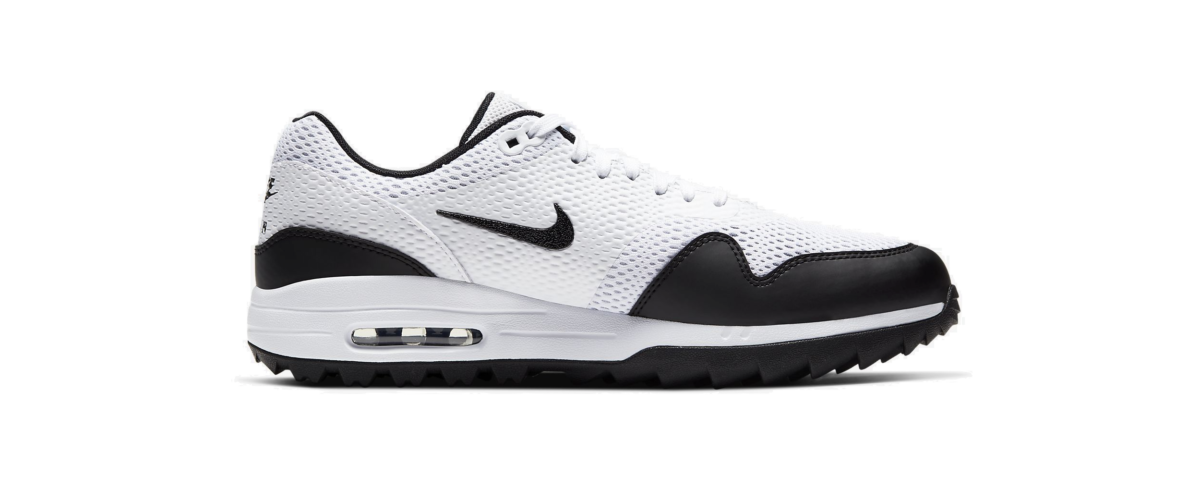 If he's a man of the ocean, Byron-based McTavish surfboards (from $945) are crafting some seriously beautiful, easy-riding boards, and with 29 different shapes to choose from, there'll be something for every shredding dad, regardless of ability.
Dad fancy himself something of a fly fisherman? The Loop Q Single-Handed Rod ($399) & Loop Q-Reel ($249) will arm him with a capable (& respectable) setup for fishing both fresh and saltwater. If you really want to splurge, treat him to a day of guided fishing with Aussie Fly Fisher.
The 2020 AFL season has been a borderline nightmare, but the dream of the NBA – thanks to MJ and The Last Dance – is in full, HD colour. The Spalding NBA Official Game Ball ($84.95) is the perfect ball for one-on-one, or just shooting hoops while you shoot the breeze.
For the Gordon Rams-dad
Now is not the time to be lecturing his rising cholesterol and visceral fat; Now is the time to indulge it. If your dad is one to savour a food experience, then give the man what he wants. Start him off with two essential condiments from Sydney newcomer Musee du Oil ($40). Their herb and chilli oils are a couple of Trojan Horses of flavour he can fry, drizzle, dip, and marinade with.
If he loves a beer by the BBQ but still hasn't mastered his medium-rare steak or Beef Wellington (and let's be fair who has?) he'll ace it every time with the MEATER wireless meat thermometer ($159), allowing him to monitor his meat from his phone, up to 10m away. If he's adept at catching his own fish, he can achieve restaurant-quality results with The Saint Peter Fish Weight ($150), engineered with Chef/Fish God, Josh Niland – a game-changer for perfectly crisp skin.
If he's the kind of guy to ask a waiter the backstory behind every dish, drink, experience that restaurant has to offer, try one of the limited edition Takeaways from Somekind Press ($20), and he'll read up on recipes, stories and essays from Australia's most exciting chefs and restaurateurs.
Finally, if the man's favourite way to start the day is with a decent cup of Joe, set up with a bag of beans from rising star Small Batch Roasting Co, and all the tools he could ever need (grinder, french press, espresso machine) from Alternative Brewing.
---
---
For the unkempt (or well kept) dad
Because dad's deserve/need to look, smell and feel good too. For the novice or the master of their grooming routine, now is the time to introduce or continue with products accordingly. Keep it simple and we guarantee it will be well received. The Swisse Men's Skincare Bundle ($45) is one of the best value grooming kits on the market and a game-changer from the Aussie vitamin juggernaut.
Fragrance-wise, it's gotta be Commes des Garcon's Wonderwood ($142). A scent that smells good on everyone – just know that there's a good chance the second half of this gift will arrive nine months after wearing this scent. Is he a little bit on the extra side? A Cire Trudon L'Oeuf ($495) diffuser will take his study to the next level with three different scents to choose from, and is a design piece in itself.
If you're sick of the dirty isolation beard the old man has grown of late, it's time to level up his shaving kit with a Gillette Heated Razor ($299). Hands down the best razor on the market, this bad boy has 5 blades and heats the skin as it passes through, leaving dad less irritated than ever (and that has to be a good thing).
For the Dad who's impossible to buy for
His hobbies and interests know no bounds? He's both easily entertained and impossible to please, so what do you to? Level up. Rennie Ellis's print archive (from $495) showcases one of Australia's most prolific photographers, and gives you the chance to own a bit of Australiana, with photos of everything from Kings Cross in the 70's to the Boxing Day Test in the early 90's.
If he's is more likely to be found behind the lens, the Sony RX100 VII ($1,999) is considered to be the best point-and-shoot camera on the market. For budding pro photographers (or at least those that think they are) – the low light capabilities, 4K video recording & most importantly, autofocus are market leading – so you won't have to wait 6 minutes for him to take each shot either.
Keeping it tech, the Samsung S20 Ultra 5G ($1,999) is the new benchmark in 5G Android phones; with a long-lasting battery, easy functionality, mass storage and a film-quality camera to boot. A Dad-friendly smartphone that will further secure your long-held position as the favourite child.
At the complete other end of the cool shit spectrum, is a custom-made chef's knife from Mathieu Dechamps at MD Knives ($POA). Dechamps crafts his knives from Aebl Stainless or Damascus Steel (aka top quality) and sustainably sourced Australian timbers in his studio in Victoria's Dandenong Ranges – even if he can't cook, he'll have fun slicing tomatoes wafer thin. Accompanying this end of the spectrum is a Flow Hive (from $649), a revolutionary beehive that allows you to harvest honey safely and easily by turning a tap, and without full beekeeper suits.
If he enjoys the finer things from a distance, Lofted ($45) by William Watt is equal parts coffee table book as it is visual golfing adventure. The stories behind the design and construction of, and games played on the world's best courses makes a compelling case for an easy-win in the gifting game. If he prefers chasing waves around the world, Jim Heimann's comprehensive visual history of SURFING ($275) is a 592 page, 900 plus image ode to the sport, charting the evolution of surfing culture from 1778 to today's global and multi-platform phenomenon.
---
---
For the dad who has literally everything and a book won't suffice – you really can't go past one of the coolest toys in the game – the Fliteboard eFoil ($17,995). Fast, quiet, and emission free, it'll give dad the sensation of flying over water while carving like a snowboard in fresh powder.
This article is proudly presented in partnership with Maker's Mark. Thank you for supporting the brands who make Boss Hunting possible.