Many years have passed since a family in a small alpine village tucked away in the mountains of Northern Italy began making hand-crafted skis.
Fast forward to the present, however, and Foil Skis are now, quite simply, the best on the market. You'd expect as much from sticks that could set you back an easy $65,000.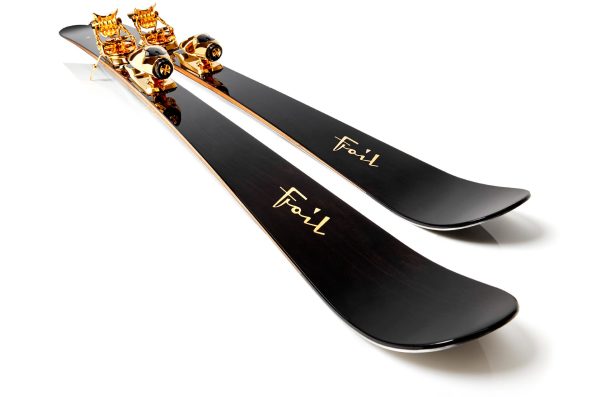 Andreas Pichler, a designer, artist and competitive skier now worshiped in the Italian alpine scene pioneered Foil's current legacy. Pichler built on the true Italian foundation Foil was known for, and shaped it into a masterclass of artistry, craftsmanship and engineering.
---
---
After ten years of development had passed, Foil claimed they had achieved their goal; "to create a ski of World Cup performance, in perfect balance with the body, in harmony with nature and one that aesthetically celebrates the timeless beauty of skiing."
And world class they were. Foil's Classico & Reserva models won the 2015 World Ski Test, self-professed by Foil as "perfection on the snow."
With inlaid initials on each ski, a retro leather bag, personalised poles and – in true Italian fashion – a leather hip flask, the complete package is probably the most European ski setup that is to have ever existed.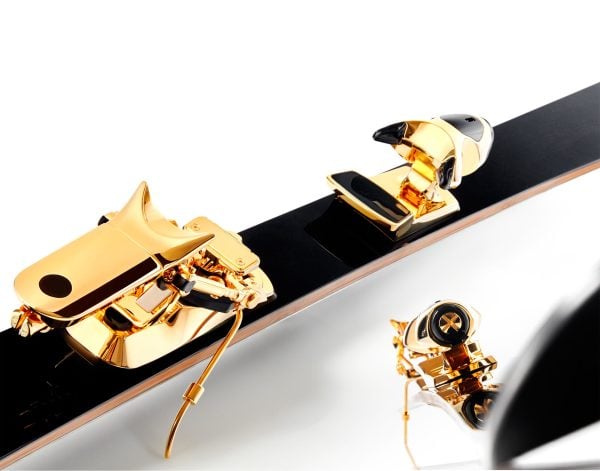 What has turned the most heads, however, is Foil's "Oro Nero" (Black Gold) Special Edition, the pride of the small family business. The 8000-year-old certified bog oak is basically early stage fossilised wood; extremely rare and difficult to extract, let alone find.
The "Swiss watch" equivalent bindings are plated in 14-carat gold and offer a super minimal and elegant look, despite not seeming the most practical for longevity. For the die-hard shredders, other specifics you might be interested in include a graphite race nanotech base, quadriaxial carbon stripes, Ash/Paulownia wood core, Bamboo sidewalls, steel edges, rubber dampening inserts, titanal plates and proprietary resins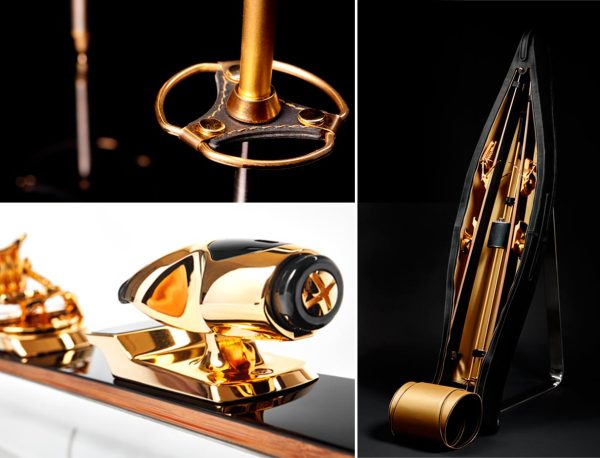 Foil's Oro Nero Special Edition are made to order, specific to the desires of customers, for a rough figure of $50,000 USD. Order yours here.