The Americans have done it. With their 19-9 triumph over Europe at this year's Ryder Cup, Team USA was able to clinch the largest margin of victory in the modern history of the event. With this, the United States has officially won back-to-back Ryder Cups on home soil for the first time since 1979 and 1983. Pretty impressive stuff. Fortunately, the other (more important) contest of which side donned the better set of golf gear at Ryder Cup 2020 was far less of a one-sided affair.
Here are some of the highlights from each side's Ryder Cup 2020 capsule.
Team USA: Ralph Lauren
This year, Team USA chose to remain faithful to the quintessentially American label Ralph Lauren. For the fourth year in a row, the side teed off in a patriotic set of red, white, and blue threads. The capsule was comprised of both Polo Golf and RLX Golf apparel and was fitted with mod cons suited for all climates.
---
---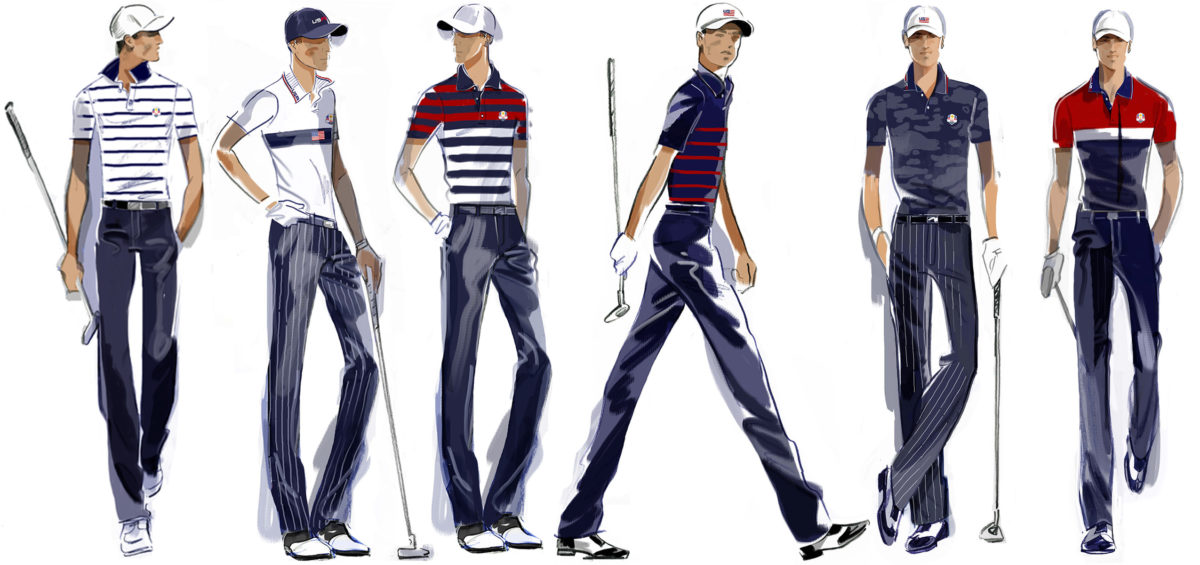 The polo – priced at US$98 (AU$135) – is a safe and simple design that is considerably more affordable than what was offered across the pond. Considering some of the designs the team has previously turned in, with a particularly atrocious 1999 shirt that comes to mind, this inoffensive shirt looked alright on the course as the team claimed their historic win.
The team sported the RLX Course designs on the Tuesday, Thursday, and Friday of the competition and switched to the Air Tech Pique polo shirts on Wednesday and Sunday. The players on the team all seemed perfectly happy to don the iconic chest stripe; except, of course, Justin Thomas. For him, it was just a bit too soon.
RELATED: Drake's NOCTA x Nike Golf Collection Is For Certified Bunker Boys
Team Europe: Loro Piana
Their European counterparts also seemed to be embracing traditions with their golf gear at Ryder Cup 2020. Continuing the pattern set as per the last three Ryder Cups, Rory McIlroy and his European cohorts played in duds by Italian cashmere god Loro Piana. The collection, designed in tandem with team captain Pádraig Harrington, included a range of technologically advanced gear made with the intention of being worn on and off the course.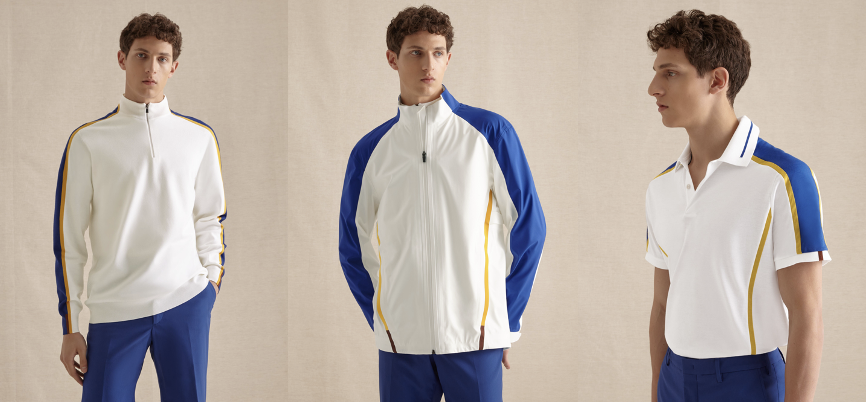 The Storm System rain shields technology Loro Piana has developed is considerably cool but comes at a rather steep set of prices. The polo t-shirt? $895. The travel parka? $4,750. The designs themselves were a nod from the Europeans to the host city's NFL team, the Green Bay Packers. Wearing special tracksuits with green stripes, the team also had on the cheeseheads worn by Packers fans. While this particular headwear was not included in the official Loro Piana collection, rest assured you can score yourself a baseball cap for $300.
"When we were doing the clothing with Loro Piana, they were talking about maybe bringing some Irish colours in for me," said Harrington.
"I'm not really into that sort of stuff, so I came up with, 'Why don't we do something with Wisconsin?' Obviously, the Green Bay Packers fit both the Irish and the Green Bay Packers, and then the cheeseheads came in and we had a bit of fun with it."
---
---