Formula One star and lottery winner of just… life – Charles Leclerc – is the newest face of Giorgio Armani. More specifically, Leclerc is now the ambassador for the fashion brand's 2020 Made to Measure campaign.
"Charles Leclerc is a very promising racing driver," says Giorgio Armani himself via press statement.
"He has achieved considerable success despite his young age, and this is an indication of his will and determination, as well as his obvious talent."
---
---
"He is fresh-faced and has an energetic physical presence that my Made to Measure collection enhances and matches well. A Made to Measure suit is ageless, as demonstrated by these photographs."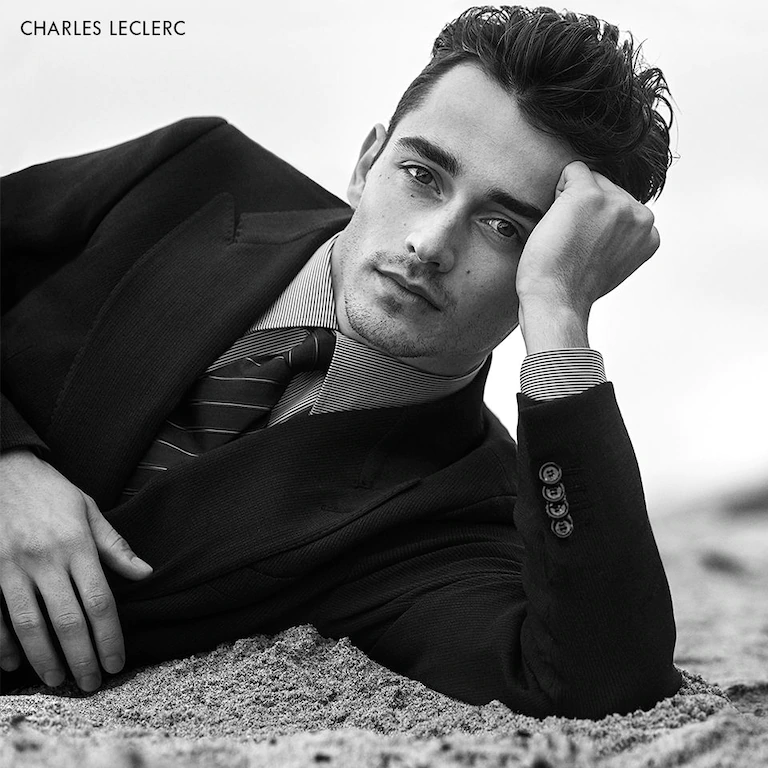 Having launched in 2006, the Giorgio Armani Made to Measure service is available to access around the world. This bespoke offering appoints a tailor to craft a suit rich with exquisite fabrics and impeccable cuts. Thereby leaving clients with something that's both high quality and truly personalised.
Giorgio Armani – the brand and the man – could not have selected a better representative from the next generation of Formula One. Leclerc is essentially the James Bond of motorsports complete with the looks, charm, talent, and image. And if it sounds like we're just pining to date him, you're not half wrong.
In any case, we look forward to seeing what this partnership between Charles Leclerc and Giorgio Armani yields in the coming years.
Find out more over at armani.com.