This suiting article is long overdue. Years overdue, in fact.
I've just sat in a waiting room looking at a bloke in the tightest fitting suit pants, with more belt loops than I could count at a glance, accompanied by funky socks and pointy jester shoes. Which is exactly why I thought, "It's time."
The #menswear trend has spawned countless proprietors of trash. Even worse, established men's fast fashion brands have been trying to execute their own interpretation of 'suiting'.
---
---
In the game of suiting, you get what you pay for. However, there are a handful of glaring indicators that you've begrudgingly battled your velcro wallet to spend $299 on a suit and by avoiding them, it may be possible to pull off a more affordable alternative to Naples' finest.
Fit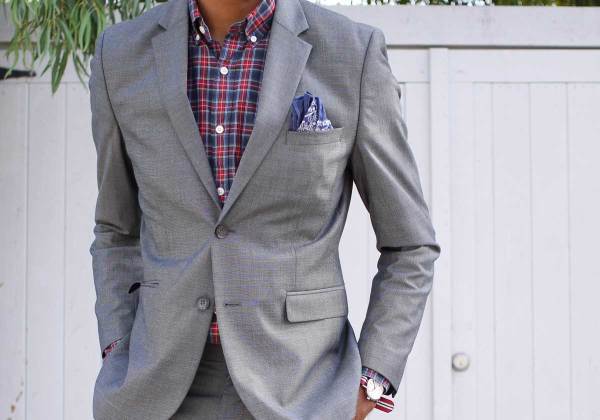 Jacket closure, shoulder width, jacket length, sleeve length, trouser length – these are the first points of concern and the most obvious to both the trained and untrained eye. The jacket should drape comfortably and button without strain via the top or middle button (never by the bottom). It should finish around the apex of your bum/middle of your hands when standing naturally. The shoulder should also sit flat and drop smoothly down at the top of your arm, the sleeve revealing 1-2cm of your shirt cuff, and your trousers should break gently on your shoe. If you've purchased at any so-called 'suit shop' and these aren't right – ask for a refund and never return.
Skinny Lapels
Skinny lapels should have died with skinny ties, and if you're still wearing skinny ties, only God can help you now. If your suit's lapel width (at its widest point) is less than 7cm, remove it and pop it into the bin. In all honesty, if it's less than 8cm wide you should retire it, or hand it down to a younger sibling for their school formal. Skinny lapels scream rookie, look unprofessional, and do nothing to frame your body.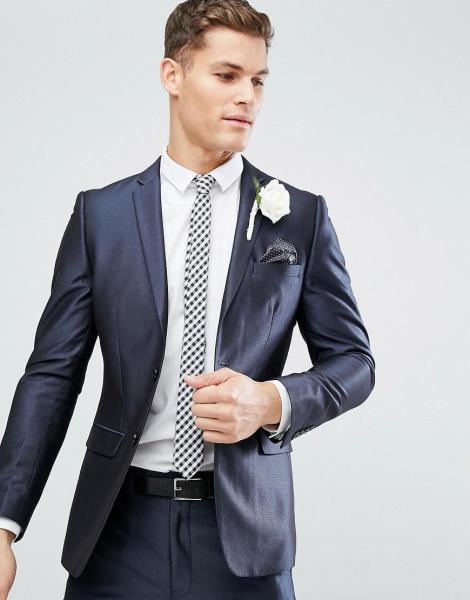 Belt Loops
Perhaps my number one indicator of a cheap, ill-considered suit is the presence of belt loops. Which stems entirely from the fact that no self-respecting tailor is creating garments with them. Unfortunately, specific body types don't have a choice in this department, for which they will be forgiven. For the other 90%, side tabs are the practical and more aesthetically pleasing choice. Perhaps my distaste for belt loops stems from the fact that they're almost always paired with a suitably grim belt.
Cheap Cloth
The price of a suit, inevitably, comes down to cloth choice. Cheap clothes are well recognised by their rigid drape, visible weave, high sheen, crook colours, and tags that indicate some percentage of Polyester.
Shit Shoes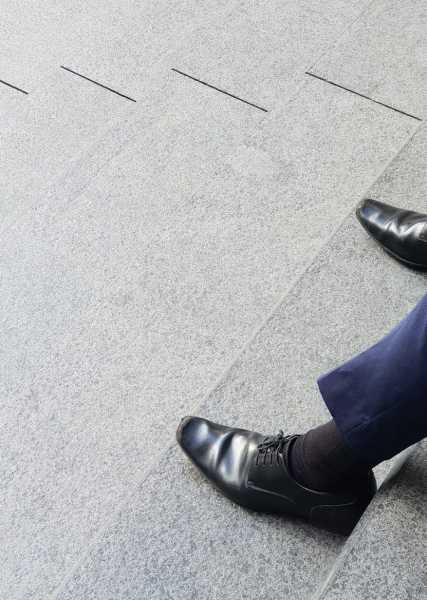 99 times out of 100, the chap wearing a cheap suit, sports an equally shit pair of shoes. Poorly cared for, pointy jesters made of 'leather' (which strangely peels off) are the category leaders here. Any shoe that isn't serviceable i.e. cannot be resoled, aren't worth your money. There's no excuse for a poorly cared for pair of shoes.
You don't have to spend a fortune on suiting for everyday wear. However, if you want to project the right message, one that showcases some degree of suiting knowledge, fix or avoid the list above.
---
---