It's hard to believe but Daniel Craig hit the big 5-0 last year. The current James Bond is one of the world's most admired actors, and it just so happens he's also got the rig and styling to match his clout. Despite reaching the half-century, Craig has mastered his own unique look that finds him dressing appropriately for his age while still wearing clothes that are premium and sharp.
Here are five of Daniel Craig's best style moments that can help get you looking like 007.
Go for tailored, block colours
="20676,20677,20678″]
As James Bond, Craig is often seen wearing well-fitted Tom Ford suits and tuxedoes on screen and the same reigns true for his everyday life. Craig has always been a sharp dresser when attending publicity junkets and red carpets. He's a big fan of the classic three-piece suit in grey and has been photographed in a number of different ensembles in varying shades of the colour. Darker colours like black and navy contrast nicely with his fair hair and blue eyes, helping in the construction of Craig's overall appearance. He always goes for block colours, even in his casual wear.
---
---
The Craig cardigan
No man should be afraid to don the cardigan. Craig shows us time and time again that cardigans can be pulled off by the everyday man. Like his suits, Craig favours grey, navy and dark colourways for his knitwear, helping create a laid back yet cultivated style. You can wear them with anything, which is a bonus, plus they instantly suit any man near, or above, 30 years old. It might be worth checking your old man's wardrobe as I've no doubt he's got a few goodies stashed away from his glory days.
Brown kicks are versatile AF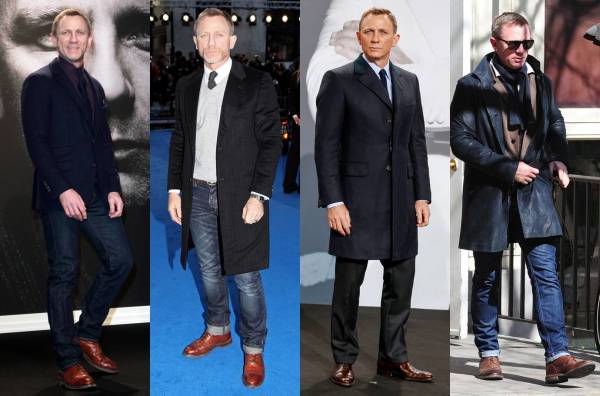 It's important your shoes match your outfit and this is something Craig has mastered over the years. Brown shoes are the best option as they go with pretty much any outfit. Whether you're rocking a pair of Chelsea boots with jeans, some oxfords with a suit or slip on brogues to smarten up a casual look, brown should be your safe colour of choice.
There's nothing wrong with the classics
="20676,20677,2067820679,20680,20681,2068220683,20684,20685″]
Craig is somewhat of a renaissance man when it comes to his fashion choices. He sticks with tried and trusted items instead of following the latest trends. Classic menswear staples such as leather jackets, neck scarfs, puffer jackets, blue jeans, bomber jackets and cotton knits are all part of what makes Craig the suave and classic man that he is.
Man bags are cool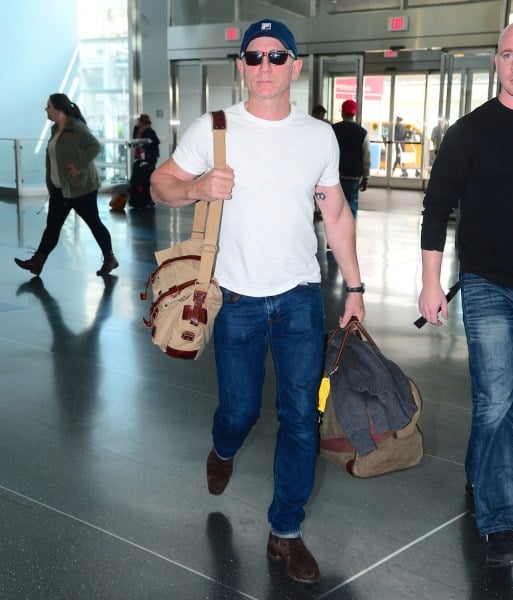 Whether in transit across the Atlantic or strolling the streets of London, Craig is a big fan of the man bag. But unlike many options on the market that are sleek and compact, Craig prefers a bulky leather or canvas bag to keep his possessions stored while on the move. Light coloured canvas bags featuring belts and buckles lend them a masculine vibe, suiting Craig's rugged looks and hopefully helping you look the goods too.
RELATED: Beckham's go-to style trick you can nail anytime, anywhere