While studying Multimedia Marketing at Gloucestershire University, a flatmate entered David Gandy into ITV's model search. Being the epitome of tall, dark and handsome, David won the contest and a modelling contract in London. At a time when androgyny was in vogue for male models, the David Gandy style and his 6ft 3in frame shot into fame. The now iconographic Dolce and Gabbana's 'Light Blue' fragrance advert reintroduced masculinity into the male fashion world. A 50ft Times Square billboard was plastered with David's piercing blue eyes, bronzed abs and the tightest and whitest of male briefs.
His 'Light Blue' success resulted in a broad portfolio of magazine covers, editorial photo shoots, interviews and industry awards. Despite this fame, David Gandy is in an industry where women hold the power and bigger paychecks. Gandy had the brains to realize, his masculinity, tight control of his personal brand and the affiliations he made with it would be key in his success.
David Gandy is now spread across modelling, columnist work for British Vogue, Car reviewing for GQ Britain, mobile application development and charity. His latest endorsements come from Jaguar and Johnny Walker Blue, brands and products that reflect his Scottish and English origins. He takes his heritage into his personal style. Gandy, an advocate for British fashion and tradition tailoring has said, "A guy's wardrobe has to come back to tailoring. We have such a heritage in this country. Why does everyone want a polo shirt and three-quarter-length combat shorts?" David is paving the revival of England's traditional tailoring.
---
---
Gandy could be described as classically masculine with a touch of old-school rebel. The type of rebelliousness Steve McQueen carried. His avoidance of trend orientated fashion swings ensures he maintains a classically sophisticated style often with a modern tailoring twist. David is a frequent street style subject on blogs worldwide due to his effortlessly cool style. After all, he's part of our 50 Essential Style Tips For Men.
Let's look at the David Gandy style guide plus his favourite formal, smart casual and casual looks.
David Gandy Style Guide
Formal
David Gandy carries suits off immaculately, balancing his suit ensembles with skill. Below, David combine's a double-breasted shawl lapel vest with a single-breasted wide notch lapel jacket. The shawl lapel vest works well in formalizing while softening the look of the three-piece. The shirt, tie and pocket square combination complete the look, complementing it, however, allowing the tailoring combination to take centre stage.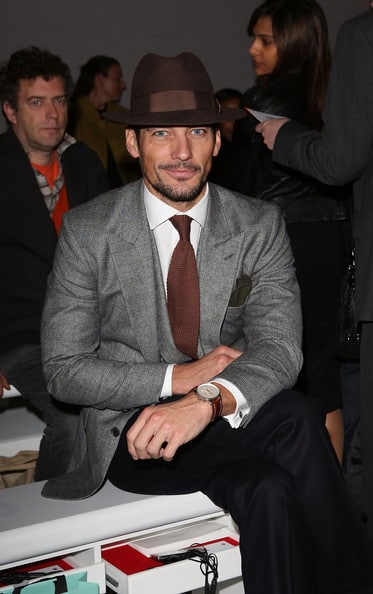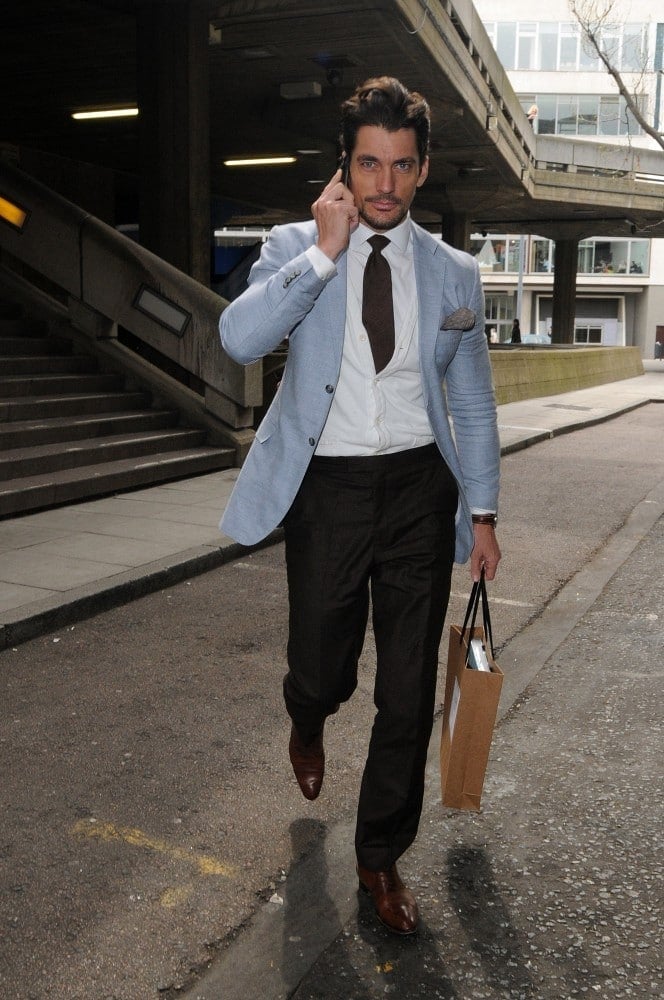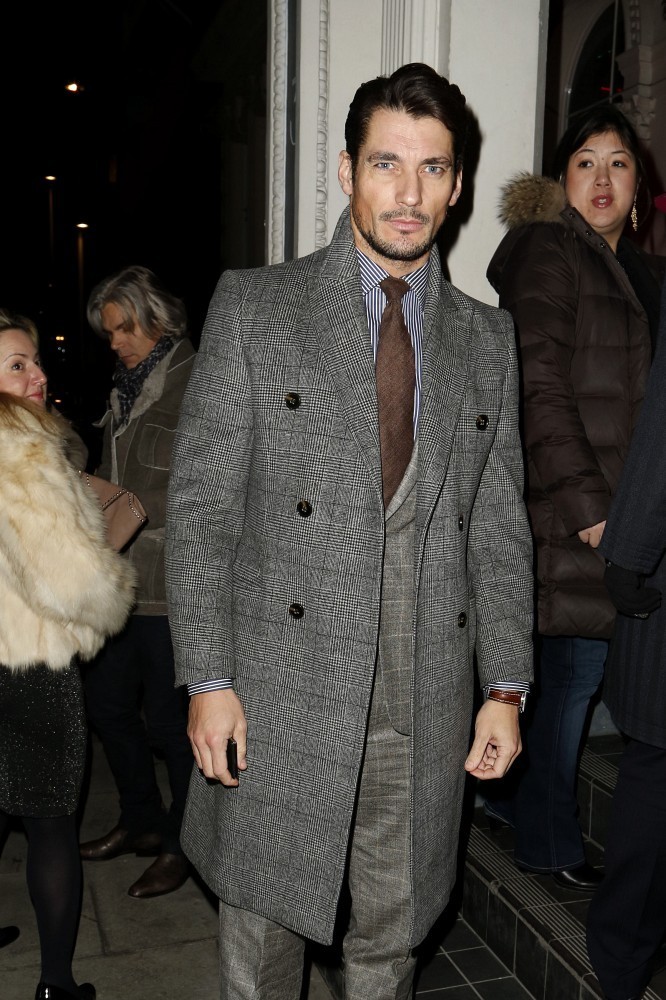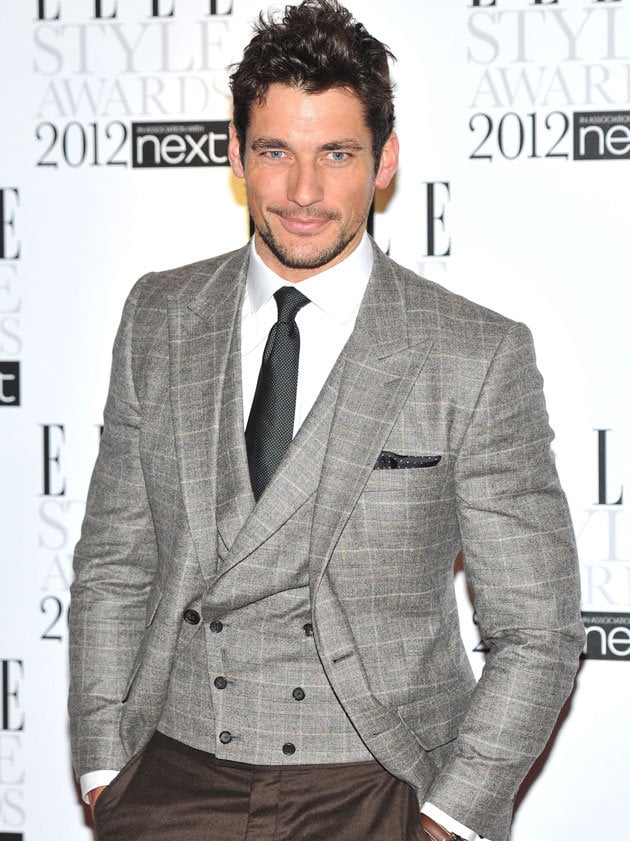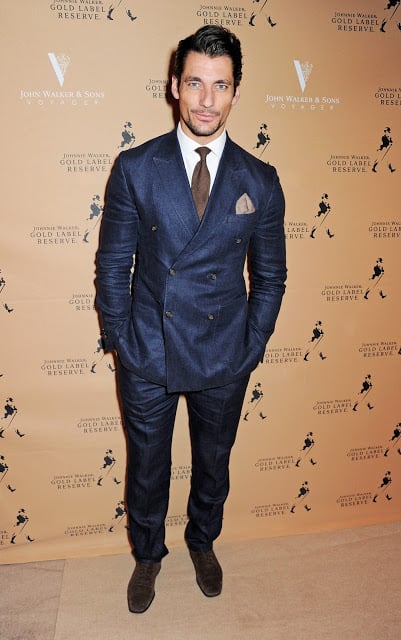 On The Smarter Side Of Smart Casual
David's penchant for vest and suit jacket layering is carried effortlessly across to his smart casual style. Here his jacket and vest ensemble are dressed down via a thin notch lapel jacket and traditional vest cut with top button undone layered over a simple white t-shirt. These tailoring decisions provide youth and casual style to a heavy suiting material. The look is completed with Gandy's simple approach to accessories, a pocket square, nice watch and undoubtedly smart shoes.
Casual
Gandy's casual dress follows what works for him, simple, well-fitting basics. Complementing his crisp denim, t-shirt, superb watch and shoes would be a simple bomber or leather jacket and a scarf season depending.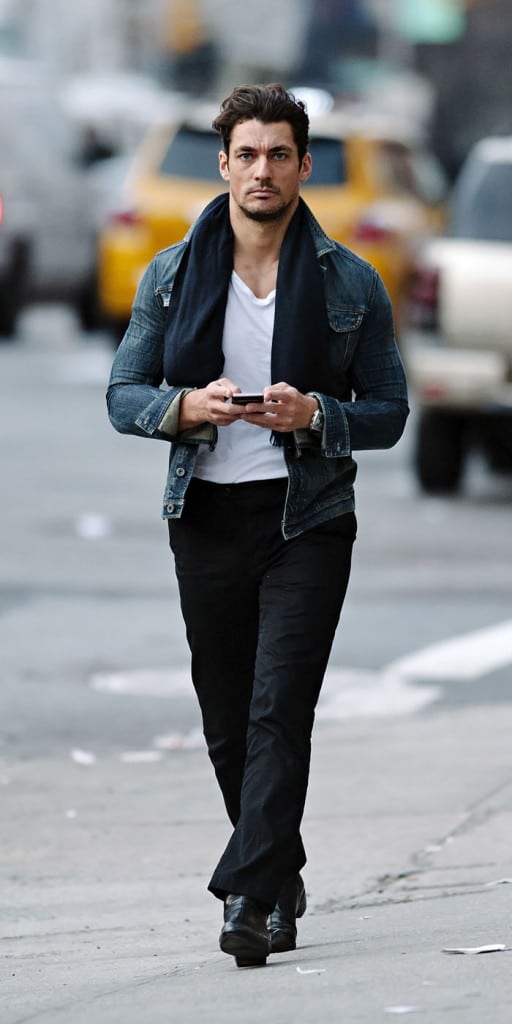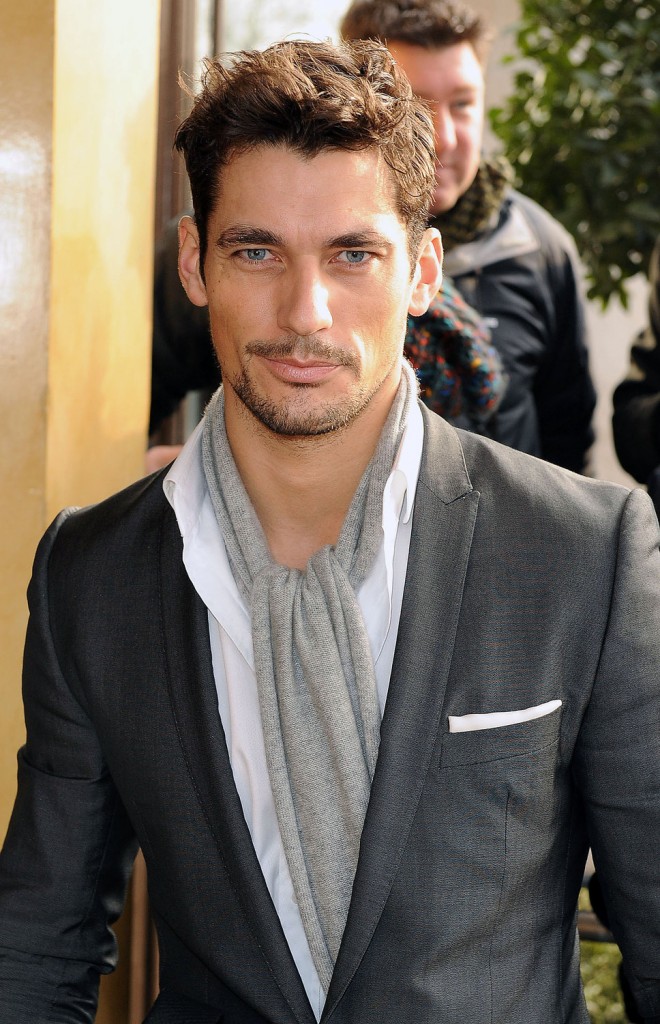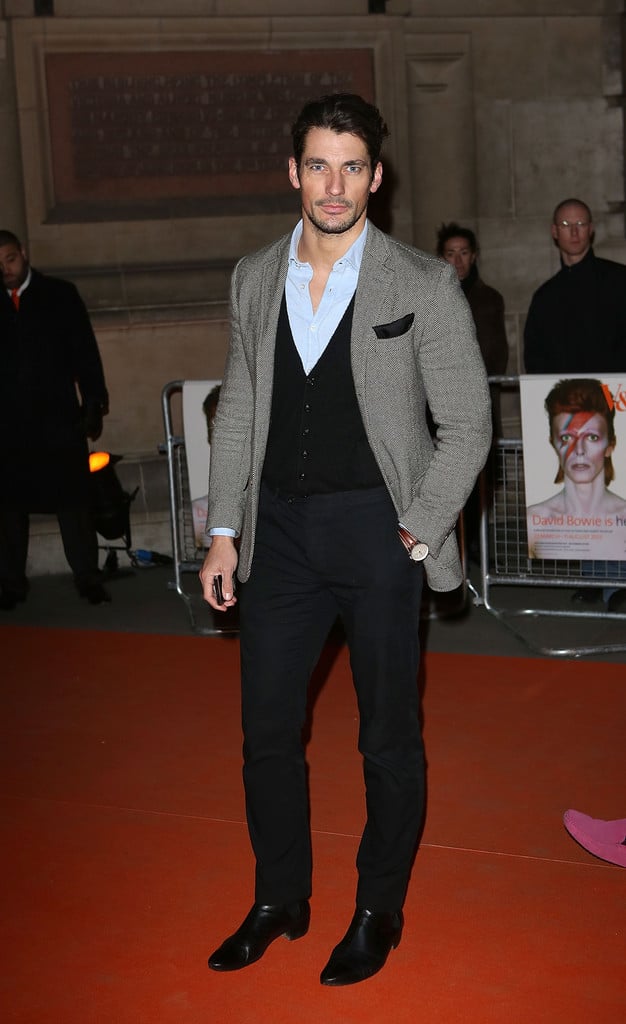 David's style is based upon classic, masculine pieces of high quality and great fit. Combining traditional British tailoring with simple and high-quality accessories is what Mr Gandy does best.
Once you've made the front cover of The Rake it's pretty safe to say you're a style icon.
---
---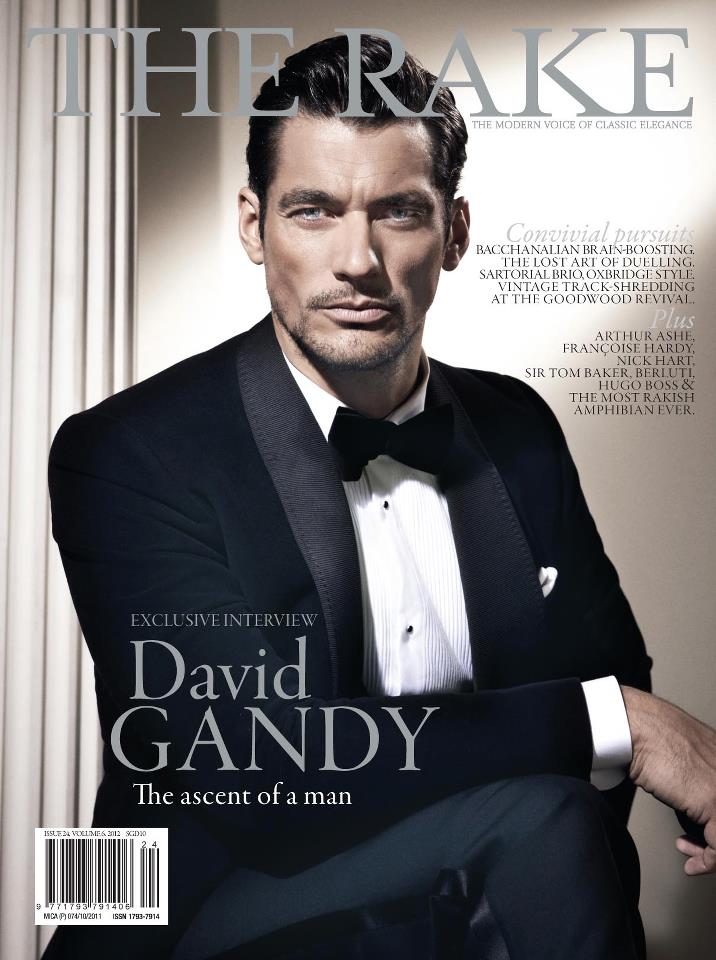 And to add insult to injury he spends a good amount of time driving classic automobiles.