I'll be honest, I've always thought of DFS' (the brand behind all those airport shops) T Galleria in the Rocks as being a tourist trap. Somewhere for the hoards of Circular Quay travelers to spend their dosh. For the most part it does actually fit that bill, filled to the brim with cheesy Australiana merch alongside the luxury goods.
However, I'm here to tell you that beneath the shiny exterior geared towards those masses, there is some legitimate options for your next luxury shop. The newly renovated space spans covers 6,500 square metres, featuring carefully curated collections from more than 150 of the world's most desirable brands. These are all showcased via DFS' five pillars of luxury: Fashion and Accessories, Beauty and Fragrances, Watches and Jewellery, Wines and Spirits, and Food and Gifts. The watch selection is particularly impressive, showing off the usual from 57 luxury watch brands.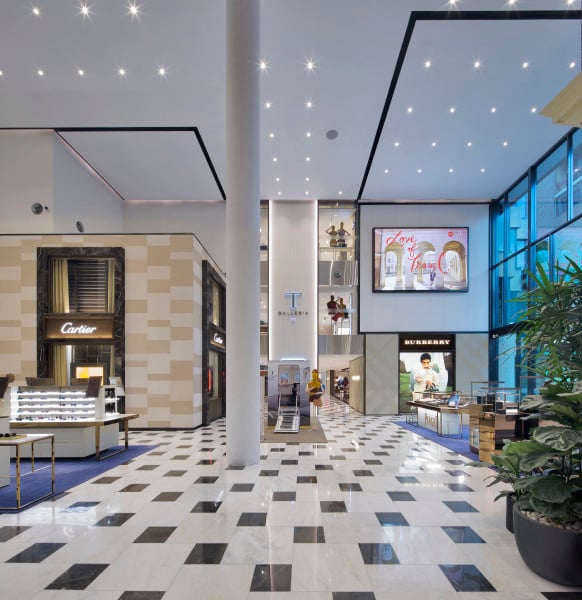 But again being honest, you're not visiting this space for the pricing nor the variety. The main reason is to feel that old time department store vibe, something that's been seriously missing from Myer and David Jones these past years. Sure you can go online to find way more choice and pricing, but to shop in a physical space like this for watches and liquor is unique to say the least.
---
---
So whenever you're in the city next pop in for a quick look, it's definitely worth a browse.