As any dog parent will confirm, our furry four-legged companions mean the absolute world to us, and we obviously feel they deserve the very best. But just how far are we willing to take it? Would we, say, have the straight-faced conviction to throw down some bank and dress them in Burberry, Moncler, Versace, etc.? The good news for all who answered in the affirmative is – now you can. All thanks to Montreal's high-end retailer, SSENSE.
As luxury brands move to expand, the progression from occasionally sentient adults, to semi-sentient children, has naturally led us here to the cosmically conscious canines; with what I shall henceforth dub as bork couture. Exactly the reason why the good folk at SSENSE have recently announced its latest dog-related offerings, complete with all the designer apparel and accessories you could hope for.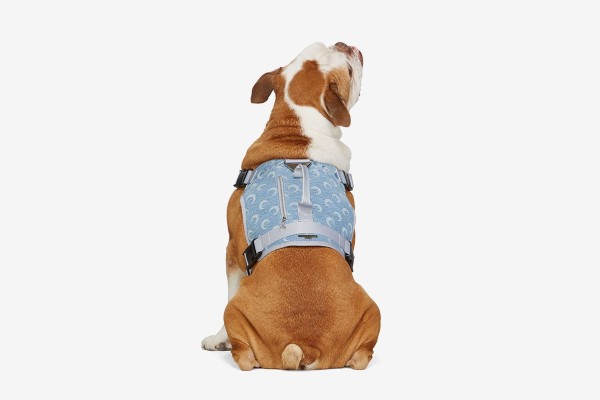 "For many of the brands we partnered with, this was the first time they considered producing dog apparel and accessories, making it a fun project to collaborate on," says Brigitte Chartrand, Senior Director of Womenswear Buying for SSENSE.
---
---
Working in close collaboration with several brands, exclusive collections have been created in partnership with:
Burberry
Moncler
Versace
Thom Browne
Stutterheim
Paul Smith
Ashley Williams
MISBHV
032c
VIP
Heron Preston
and Marine Serre.
Currently, the brands available online include Burberry, Moncler, Thom Browne, and MISBHV (with reportedly more to come).
Items will range from US$60 to US$1,395, so you'll have a decent amount of financial wiggle room to dress those good puppers in the finest of threads – effectively flexing on all those other puppers dressed with inferior threads (but totally deserving of fine threads too because all dogs are good bois, that's just science).
To find out more, visit ssense.com today.
RELATED: Get Paid To Live In A Luxury London Townhouse & Take Care Of 2 Golden Retrievers.