As Mexican drug kingpin Joaquin 'El Chapo' Guzmán's trial in New York enters its third week, tales of luxury during the "cocaine boom" of the 1990s have come to light in the courtroom.
Miguel Angel Martinez, former henchman of El Chapo turned government witness, retold the stories to an amazed jury. He served the Mexican cartel leader from 1986 to 1998.
"He had houses at every single beach," said Martinez. "He had ranches in every single state." The most lavish of them all was El Chapo's $10 million Acapulco beach house which boasted a personal zoo stocked big cats including lions, tigers and panthers that could all be observed from a little train that snaked through the enclosures. The man also docked his luxury yacht at this residence called "El Chapito" which, naturally, he named after himself.
---
---
Martinez also described how El Chapo would travel to Macau to gamble with his entourage and to Switzerland for "cellular youth treatment."
Among his personal effects at the time of his arrest was a diamond-encrusted pistol allegedly belonging to Joaquin "El Chapo" Guzmán.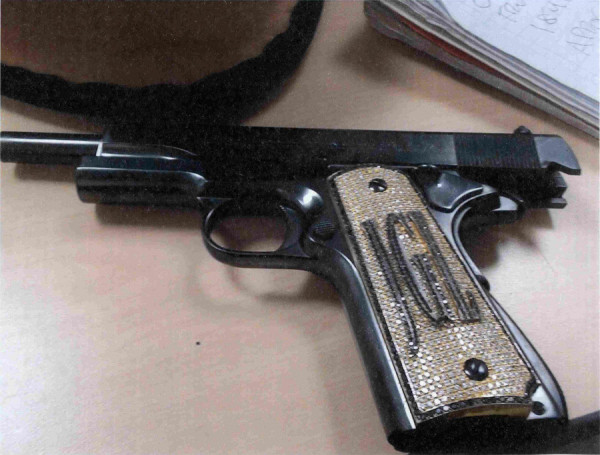 The man fuelled his lavish lifestyle by funneling massive amounts of cocaine via tunnels under the US border, hidden compartments in tanker trucks and even fake cans of 'chili peppers' filled with cocaine.
His operation was so lucrative that Guzmán reportedly sent three private jets at a time to collect the cocaine cash once it crossed back into Tijuana, typically loading $10 million onto each plane, according to RT.
Guzmán was extradited to the US from Mexico in 2017 on 'drug conspiracy' charges and his trial is still ongoing.
RELATED: Pablo Escobar's former Tulum mansion is now for a five-star hotel