Australia is dipping headfirst into autumn now that we've officially left the 20-21 summer in the rear view. The rains are starting to come in thick and fast – temperamental, unpredictable weather is rearing its atrociously ugly and annoying head. In that case, one-and-done outwear is starting to look much more appealing for any man wanting to a piece cut from both style and flexibility, and luckily it seems the new Everlane Everyday Jacket bangs on those metrics with precision.
Every man should have a fail-safe bomber-esque layer hanging around to help cut those morning decisions in two. There are plenty out there that are just as boring as they are convenient though, which is why the elegance of this Everyday Jacket immediately caught my eye.
The shell is made from the same fabric Everlane use for their popular Uniform collective Bomber Jacket – a water-resistant blend of cotton (68%) and recycled polyester (32%), worked specifically for a three-way split between weather protection, breathability, and a classic aesthetic.
---
---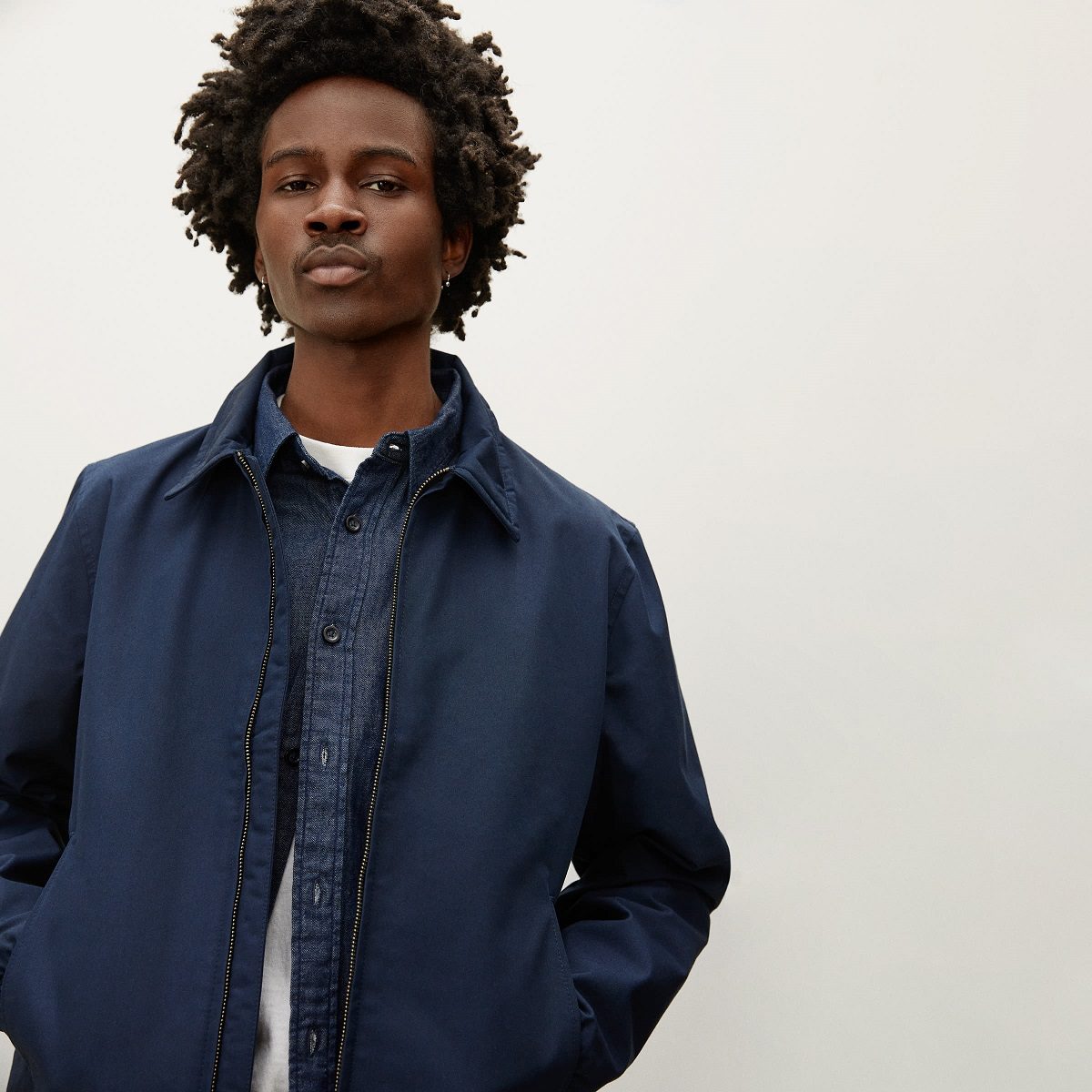 While I wouldn't rely on the Everlane Everyday Jacket for torrential downpours, the shell fabric should be strong enough to brave the fluctuations in the inclement weather Australia has been experiencing as of late.
The jacket's notable shirt-collar cut helps with the casual look and aligns well with the minimal detailing, which justifies the jacket's name. If you're hitting Everlane up for this, I'd recommend pairing the streamlined silhouette with a black or white tee and jeans or a muted button-down and some chinos.
The Everlane Everyday Jacket is available in just two classic shades – either navy or khaki – and retails in Australia for $128.