Streetwear has always been the casual younger brother of the men's fashion world. It denies the utility of suits and prioritises comfort (at least the appearance of comfort) over rigid style traditions. However, there's an odd irony in man's attempt to look daggy yet comfortable: Streetwear can be as expensive and sometimes even more expensive than its bespoke counterpart. Finding a solid streetwear online store can be equally as challenging.
Take Virgl Abloh's Off-White – a minimalistic streetwear company with references in a few rap songs. A fluro yellow windbreaker? $2,000 AUD. And the prices only go up from there.
Conversely, a Rubinacci ulster coat goes for $1,245. Both brand's selling power lie in their brand names. Streetwear – like suiting – is an economy based on the market of exclusivity and names. So, if you're just a young kid looking to break in to the modern menswear game, you're going to have a pretty tough time gathering even a base collection of outfits.
---
---
That is unless you stumble upon grailed.com.
'Grailed is a community-driven marketplace for men's fashion and streetwear, making great clothing affordable and available to everyone.'
Simply put, Grailed is somewhat of an online flea market where new and used men's streetwear (alongside tailoring) is sold at prices set by the original owner of the piece of clothing. Every-day guys are selling their clothes to every-day guys. Grailed is just the middleman. The website claims a meagre 6% commission on anything sold and listing items is free. To the founders and maintainers of Grailed, this is exactly what streetwear should be: easy, accessible, and exchangeable.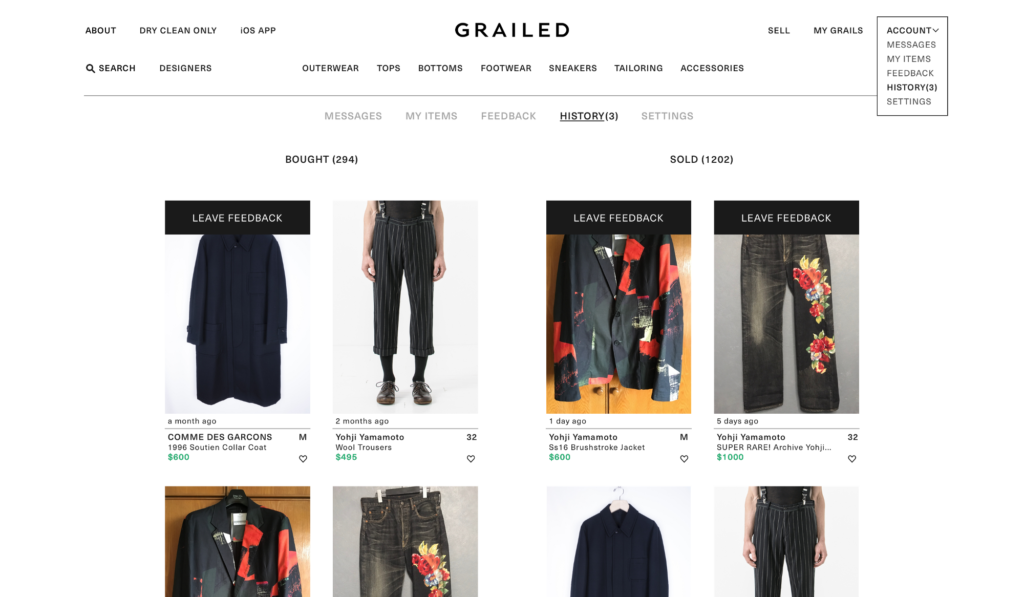 Grailed's formula for success isn't running merely on low commission and great products. Though, these factors do help. The life essence of Grailed is its editorial section called Dry Clean Only which, in turn, is inspired and influenced by a strange marrying of menswear opinion and millennial meme culture. Audience response has proven that people are hungry for this mutated dichotomy. And no one knows its benefits better than brand director, Lawrence Schlossman.
For years, Schlossman has understood that the culture of men's streetwear is making a very definite transition to the online. And unlike the rigid traditionalism of more formal attire, there are no rules to the evolution of streetwear. Schlossman has been revelling in this cultural chaos for years, and nowhere was this more apparent than with the blog, Four Pins.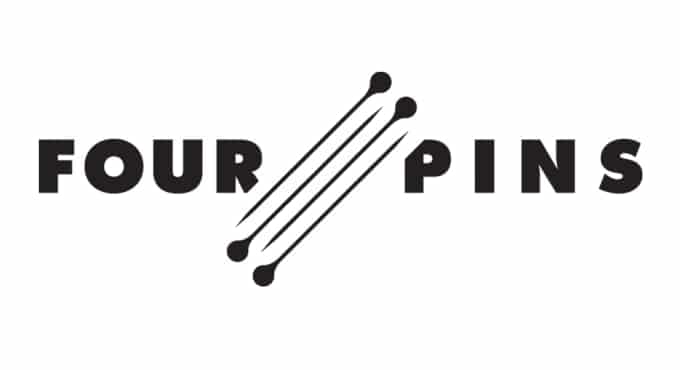 Now defunct, Four Pins once married streetwear and internet culture until the very site itself became a 'living meme.' Streetwear experts and contributors gathered from around the world (mostly the boroughs of New York City) to share their judgement in a no-rules Mecca of styling opinion. The true staying power of Four Pins was revealed when, in 2016, the site was shut down. But its Twitter remained. And thrived.
Although managing to remain somewhat anonymous as the head of Four Pins' continually controversial postings, Lawrence Schlossman helped to maintain the style authority through a crude combination of snide comments and unrelated images – otherwise known as memes. Streetwear had entered the meme-iverse and there was no turning back.
---
---
RELATED: 'Streetwear God Jonah Hill To Collaborate With Adidas'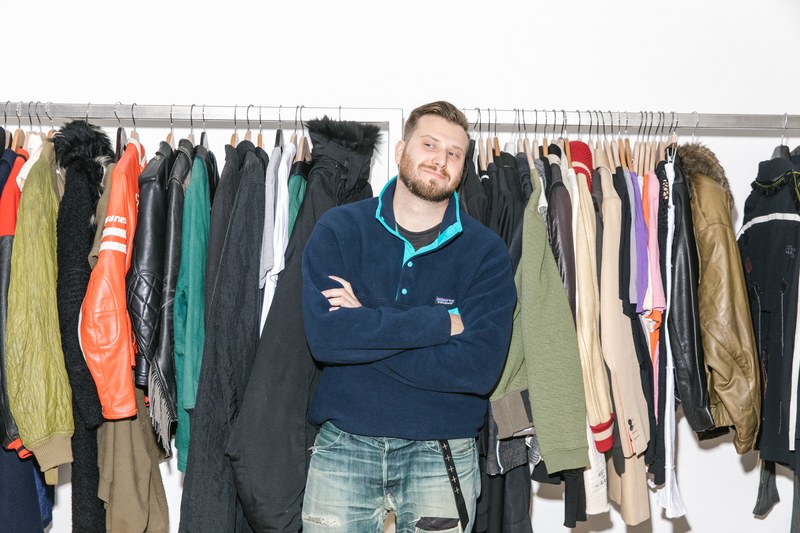 Unfortunately, Four Pins' Twitter was also shut down, but her influence on the culture is alive and true at Grailed, especially with Lawrence Schlossman as brand director. Schlossman also manages a slew of Instagram pages, sneak dissing or (rarely) complimenting the continuous new additions to men's streetwear.
With Grailed, much like he did with Four Pins, Schlossman is welcoming the online world to the party of men's streetwear. You'll come for the low prices and accessible clothing. But you'll stay for the brash editorial and evolving meme culture.