In Partnership With MR PORTER
Words by Mr Christian Allaire
With the modern workplace's new, open-concept layouts and non-traditional bells and whistles, clocking into the office today looks a whole lot different than it used to. Gone are the days of stuffy suits and humdrum cubicles and boardrooms. With these changing tides, your work outfit should evolve as well.
---
---
But as corporate fashion loosens up, it can also lead to a seriously confusing morning spent in front of the mirror. Can I wear my jeans to work? Is a full suit too try-hard? Do I even bother changing out of my commuter sneakers? One must remember that a casual work environment does not equate a fashion free-for-all. This is still a place of work, and a respectable ensemble is still very much an expected part of the culture. But dressing professionally doesn't have to be so difficult. Below, we explain seven easy rules that allow you to infuse some fun into your work outfit – without looking like a flog. The mantra: Upgrade the office rules, don't abandon them entirely.
PATTERNS ON PATTERNS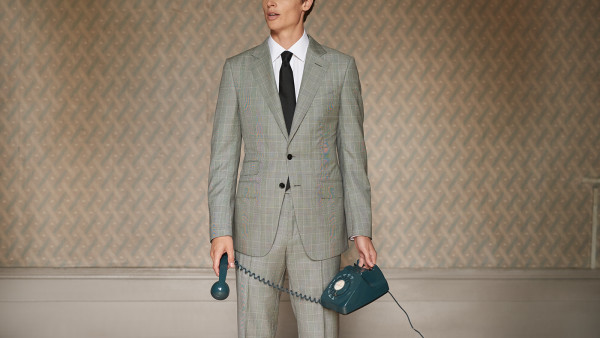 If your office environment still demands buttoned-up attire, don't feel compelled to gravitate towards a classic navy or charcoal grey style. You can still express some individuality in a sea of suits. Instead, try on patterned tailoring for size. Keeping with a neutral grey or navy colourway, a subtle check, plaid, or houndstooth pattern added overtop will give the suit some fresh visual interest. To take it further, try mastering an artful clash by matching your suit with a shirt in a different pattern (checks and stripes work, as do Prince of Wales and microcheck – however, the suit and shirt must live in the same colour family. No negotiations). Keep the tie or pocket squares in a solid colour – that said, those are formal flourishes, and are not totally necessary these days.
Try These: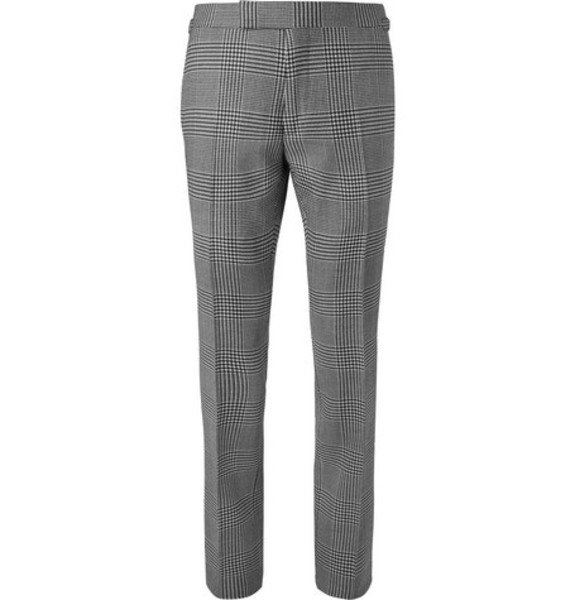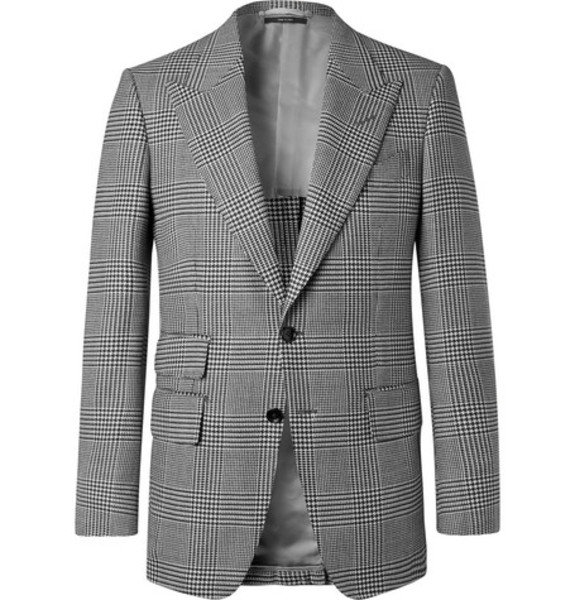 STRIKE A CORD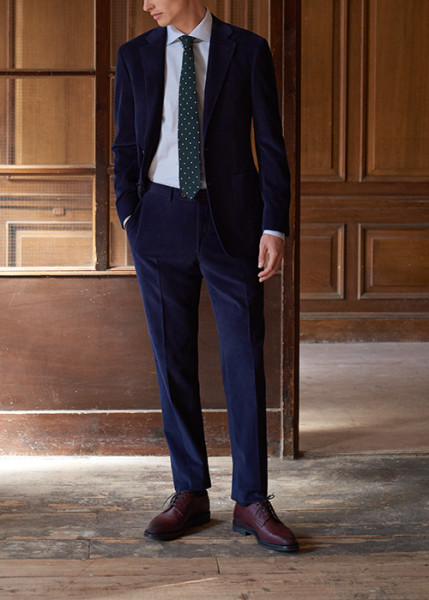 A corduroy suit can be a daunting prospect, like the Eiger but in tufted wale. Images of 1970s rock stars come to mind or, worse still, school geography teachers. What doesn't necessarily jump to the front of the noggin is – business meeting. However, when done right, it can make for a good work staple, too. You'll be the talk of the water cooler in the best way possible. Don't necessarily think the range of colours cords works in as running only from black to brown – try dark blues (as above) for a contemporary look. One thing, though, make sure the silhouette of the suit is streamlined, and on the slimmer-cut side. The textural look of the suit is enough of a statement on its own, so keep the shirt and tie simple (same goes for the shoes).
Try These: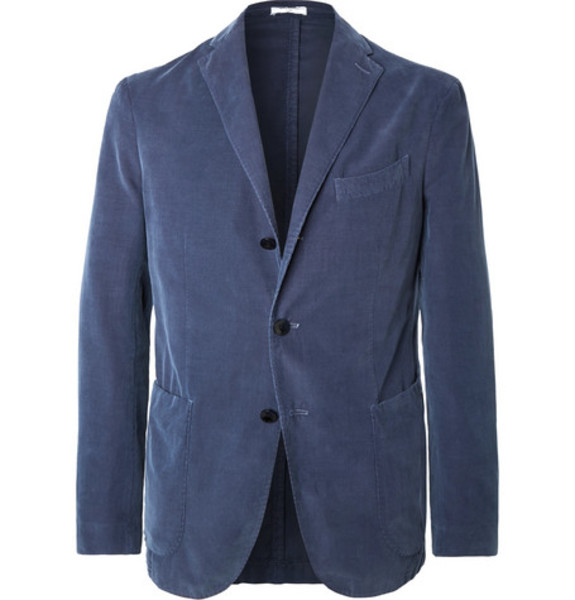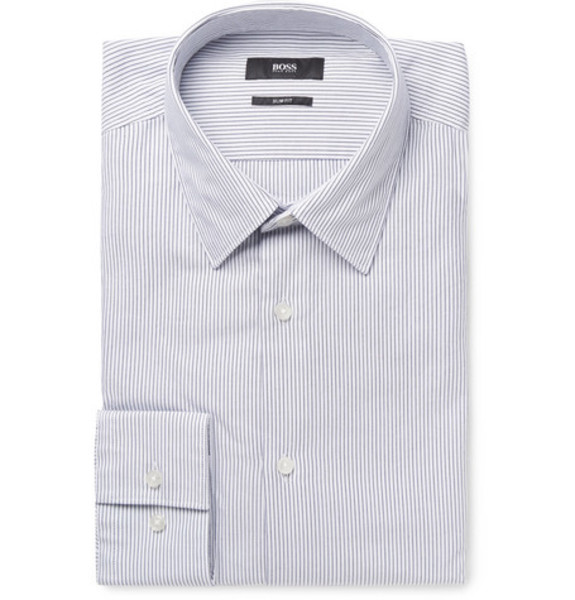 MIX BUSINESS WITH CASUAL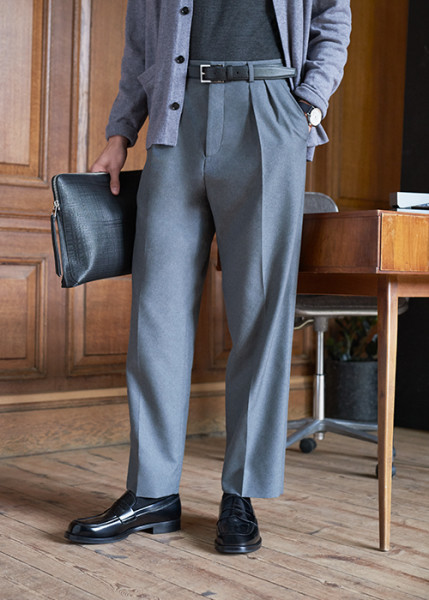 For creative offices, the "smart-casual" dress code is often encouraged – but what does that mean exactly? When in doubt, veer towards the dressier side, but think comfortably: a loosely-tailored suit in a light fabric is still polished, but you can dress it down by wearing it with more casual accompaniments in complementary colours. Here we've opted for a chambray shirt, rather than your standard white or blue cotton Oxford style, and styled it unbuttoned over a white T-shirt. The suit and sneakers combo is the kind of thing that will make a lot of traditionalists bawl, but we think as long as the latter is pristinely white (and all the better if it's a pair from a sleek Parisian brand like AMI), it's eminently doable.
Try These:
---
---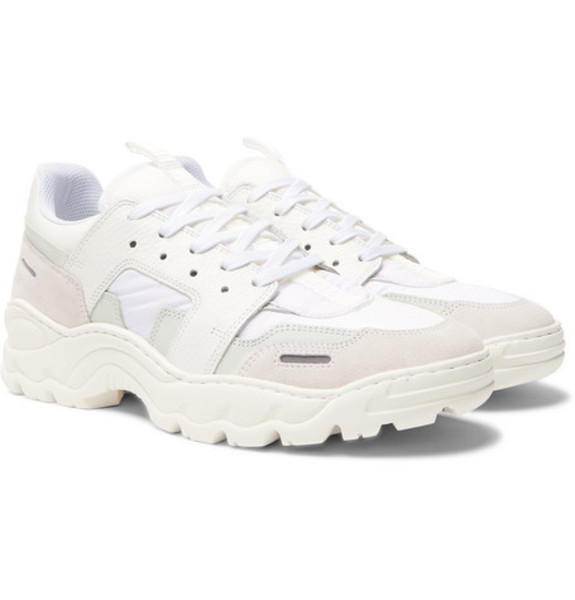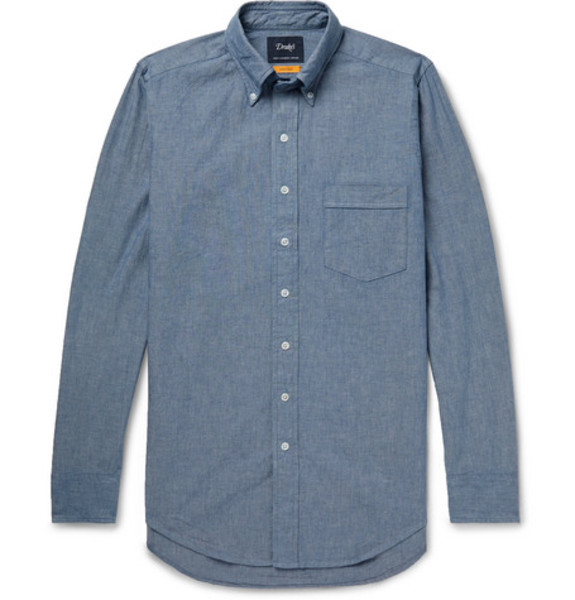 GO CORPORATE, BUT NOT STUFFY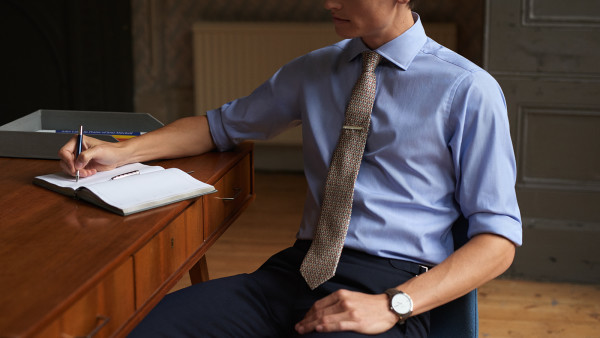 Looking put-together doesn't always have to mean pocket squares and expensive Italian tailoring. In the corporate world, sometimes a simple, smartly-cut dress shirt can say everything necessary. Fit and colour is very important, though. Paired with an elegant printed tie and perhaps a tie clip, it's an combo that packs punch. Plus, when its deadline time, you can literally roll up your sleeves – all the better to keep track of the time on your equally smart wristwatch.
Try These: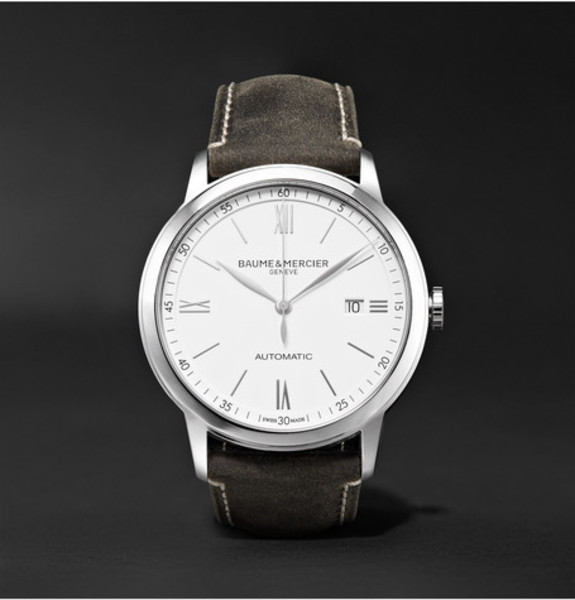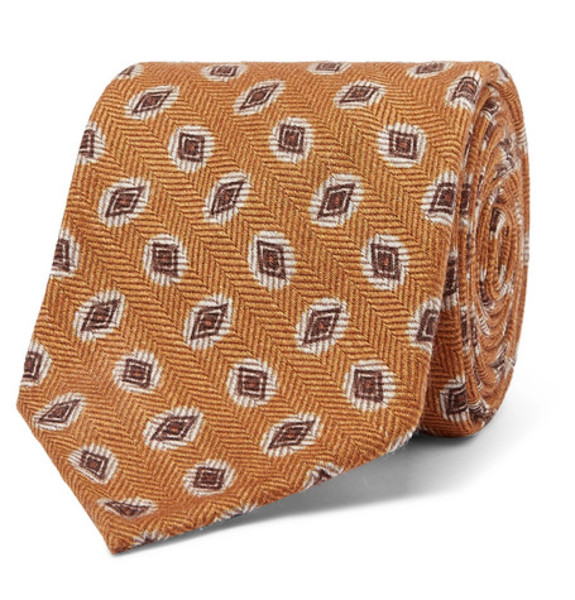 VERSATILE WORK SHOES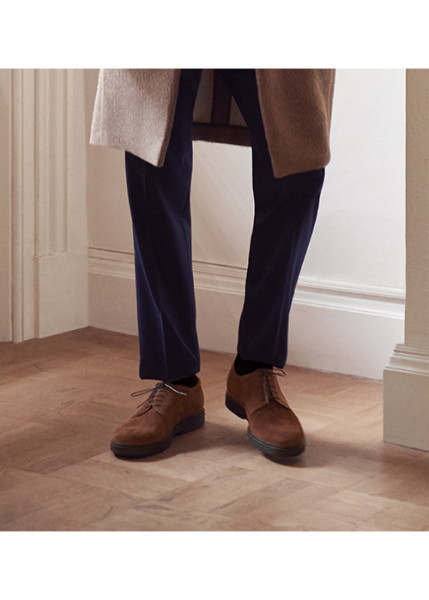 It's tempting to think of work shoes as Oxfords and that's it. But there are many shades of formal when it comes to footwear. For instance: a pair of lace-up Derbies, in a polished brown or black leather, or even suede, is a timeless choice that work with virtually any outfit, smart or casual. Wear them with your suit for important business occasions, and keep them on with cuffed chinos, or jeans and a T-shirt for day-to-day officewear that can easily take you into your evening engagements.
Try These: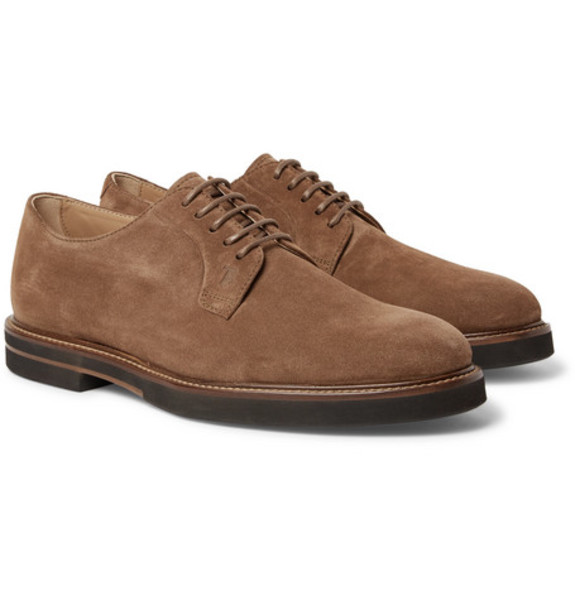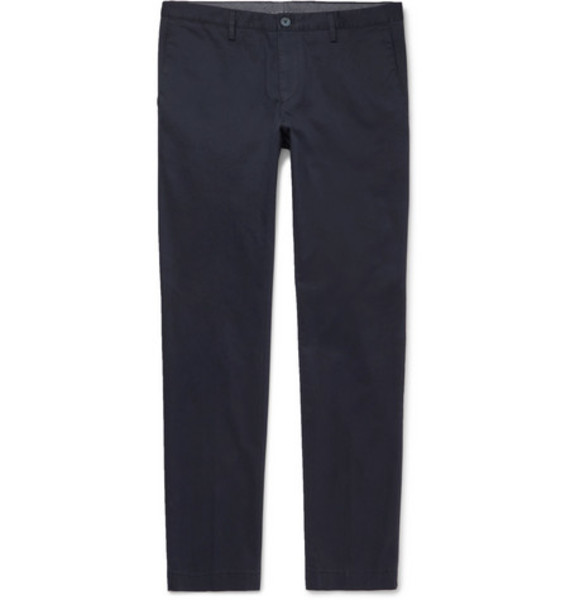 THE CARRY-ALL BRIEFCASE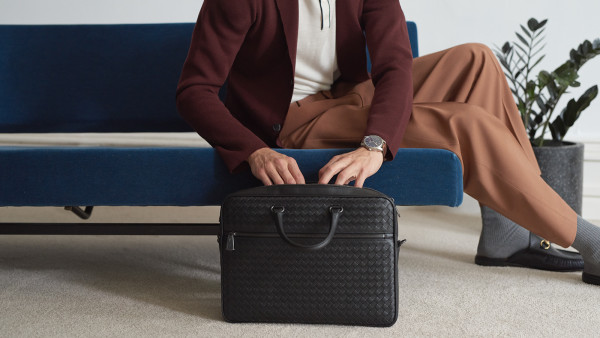 Sure, backpacks are convenient, but in terms of style and dyed-in-the-wool cool, nothing beats a proper briefcase. Spacious enough to fit the work laptop, your wallet, documents, and whatever else you may need, a sleek leather briefcase will instantly raise the game of your outfit (and probably induce envy in your colleagues, too) – it says you've put in the extra effort and your university days are but a memory.
Try These: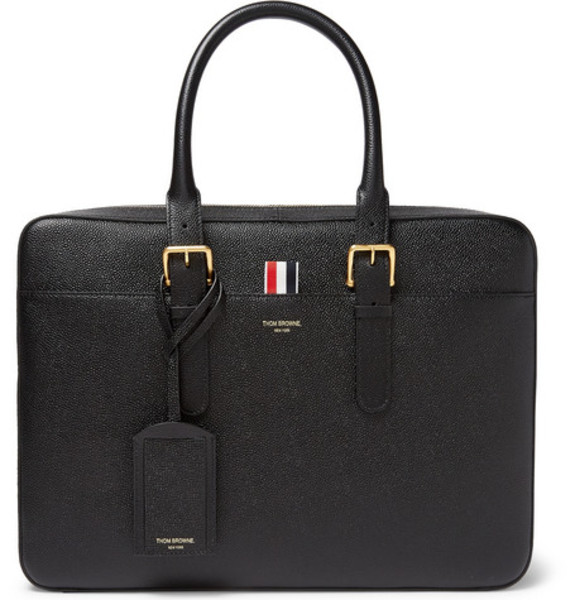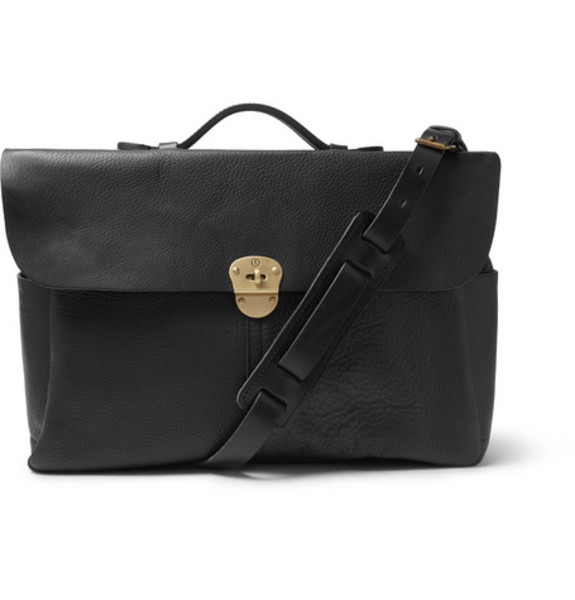 SNEAKERS AND TAILORING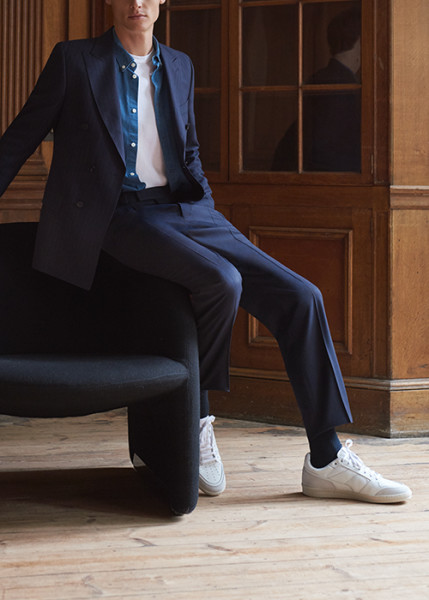 Pairing sneakers with a suit is a matter of detail. When choosing a sneaker style, look to sporty silhouettes – but streamlined styles, not too chunky and ones that are finished in a neutral colour. As you might guess, darker colours will work best for this, though a crisp all-white finish is equally as sleek. Then, match the colours of that shoe to the suit itself. (A single-breasted or double-breasted style both work here, and it should be slim-cut.) To dial down the smartness still more, wear the suit with a slim-fit dark T-shirt underneath.
Try These:
---
---