No, you don't have to be the First Officer of the Titanic or King George V to rock a double-breasted suit.
While you might have the perception that double-breasted suits are for the elderly and wise of our society, staring at Colin Firth and young-gun Taron Egerton tear shit up in the Kingsman sequel donning the same 'boring' and 'grandpa-esque' double-breast made us rethink the daunting-for-some phenomenon.
There's something about a double-breasted suit that screams mystery and instant intrigue. Every man is always on the lookout for a new suit, but too many of you look straight past the 6 x 3 button wonder in fear of being cooped up in the silly stigma that comes with it.
---
---
Take one out of the Kingsman tailor shop's playbook and just try one on next time you're browsing the racks.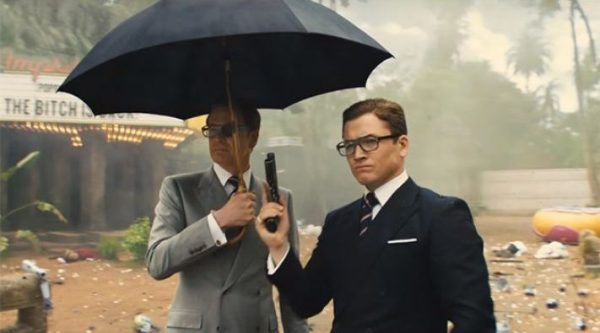 If you're of a tall and slender build, the double-breasted suit's peak lapels broaden the shoulders, while the overlapping buttons cut into the body shape. This enhanced 'V' shape can be naturally achieved without a stupidly tight single-breasted jacket.
Take it one step further by going for a two-toned outfit combination. The double-breasted suit isn't implausible in summer, despite the garment's wintry, British gentlemanly connotations. If you're still hesitant to take the leap, a pair of light coloured chinos and contrasting shoes will take away the boldness of a full, one-coloured double-breasted suit and break up the torso for a more dynamic statement.
The double-breast is not entirely appropriate for corporate situations, however, unless you're somebody. By that, we mean you should be a Harvey Specter equivalent or higher – it's a huge power play and something that might give off an unwanted flavour of superiority.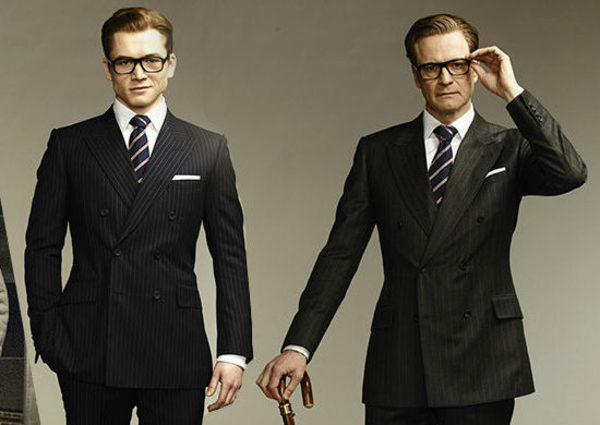 With significantly more flare, the double-breasted suit exudes confidence akin to the Kingsmen, giving you that edge among a sea of your single-breasted companions. It's time you give the double-breast a look-in this spring racing carnival or your corporate Christmas party.