Gone but nowhere near forgotten, hip hop titan The Notorious BIG has been all over the pop culture news cycle this year. Mostly this has been due to a new Netflix documentary, I Got a Story to Tell, as well as forthcoming film City of Lies, in which Johnny Depp plays a detective attempting to solve Big's still-unsolved murder (as well as 2Pac's). Now we have another Biggie related release to add to the pile: a new Notorious BIG capsule collection by Ronnie Fieg and Kith, working up in partnership with the Christopher Wallace Estate.
This isn't the first time Kith has release a Notorious BIG capsule. The first was released last year, just before the 23rd anniversary (9th March) of the Bed-Stuy rapper's murder. That initial capsule was mostly made up of both white and black clothing, whereas the white apparel featured the iconic child imagery from Biggie's 1994 debut 'Ready to Die', while the black pieces made use of other recognisable imagery from the rapper's famed rag-to-riches career.
The 2021 Notorious BIG x Kith capsule retains much of the same approach, yet is even more expansive as it celebrates the late emcee. Large, loud portraits of Big are emblazoned on a range of clothing, from t-shirts and hoodies, to crewnecks and several accessories. There's even some memorabilia thrown in there, like posters, ashtrays, lighters, slipmates and, in partnership with Warner Music Group, re-releases of the original version of the 'Ready to Die' vinyl and the 'Life After Death' double-cassette – both redesigned with the collection's co-branding.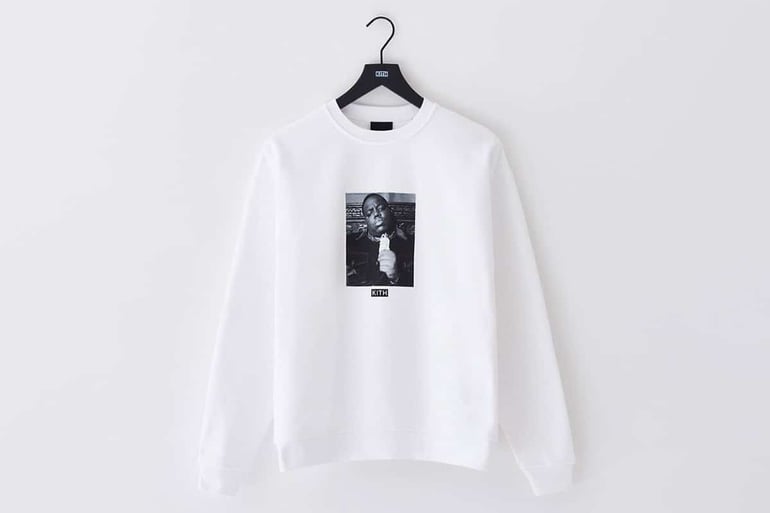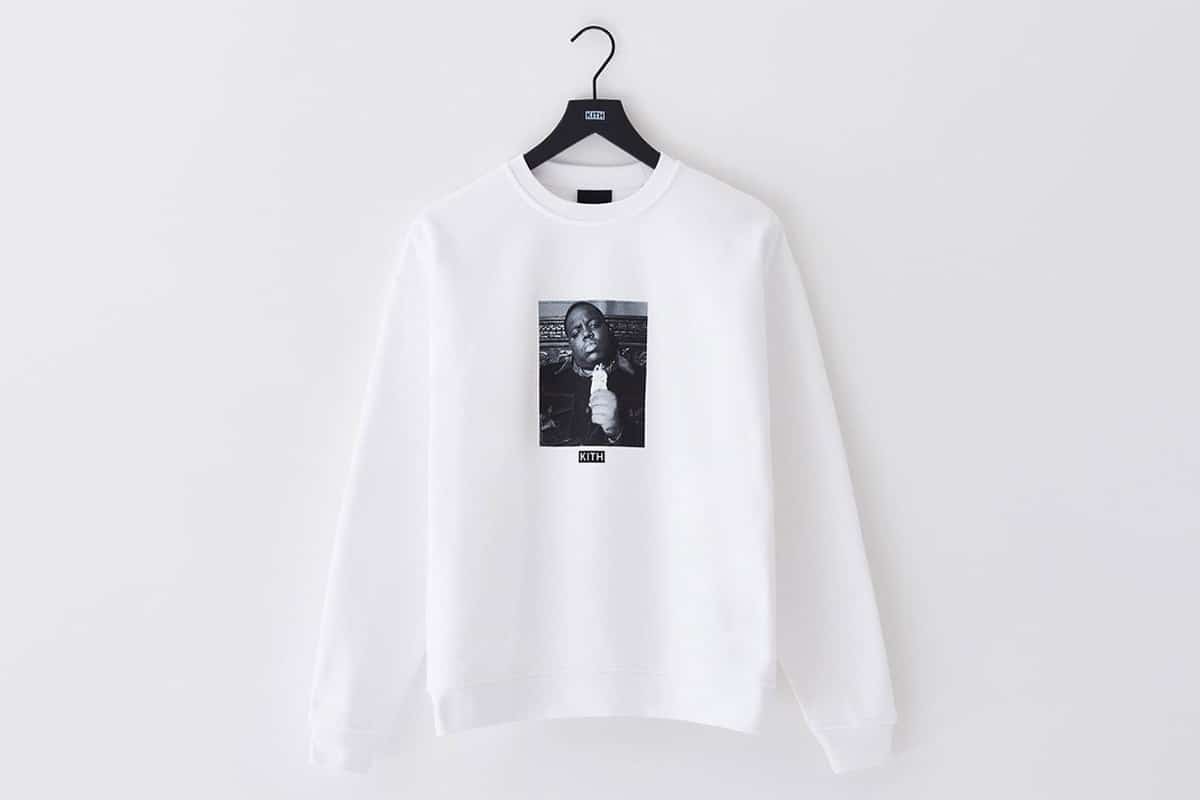 Standouts from the newly released capsule include a 'Ready to Die' classic logo tee with a graphic of the debut album, and a 'Hypnotize' classic logo hoodie, which is defined by one of the final photos ever taken of the rapper.
Fieg has committed to this capsule having an impact far beyond the clothing. In a recent Instagram post from the Kith owner, he explained that he wanted to "continue BIG's positive impact" and has even worked with the rapper's son and daughter to help spark an initiative where the brand and the Christopher Wallace Estate would work together to provide six local schools in Brooklyn with supplies, books, books, technologies, and food. All proceeds from the Notorious BIG x Kith capsule will go towards making this happen.
Prices from the new capsule range between US$20 (~$AU25) and US$120 (~AU$154).