The Louis Vuitton Fall 2021 capsule collection has just dropped, with looks that range from the very cool to the quite quirky. Designed by Virgil Abloh, the artistic director of Louis Vuitton's menswear since 2018, the collection is more than appropriately autumnal both in composition and tone.
The collection features plenty of earthy hues, contrasted against pops of block pastel and brightly coloured tie-dye. As you'd expect from the season, scarves, overcoats and even a cleverly quilted suit are all aimed at delivering a warming presence.
The inclusion of the almost psychedelic tie-dyed patterns is a natural next step for Abloh, who released a floral-forward collection for Spring/Summer 2020 and presented a whimsical water-colour motif for Summer 2021. Rather than the mostly light-toned warmth offered in the two previous collections, Fall 2021 feels cooler and is darker, which actually serves to further emphasise the brightness of the tie-dye pattern.
---
---
RELATED: Louis Vuitton's Ginza Building Resembles A Tower Of Rippling Water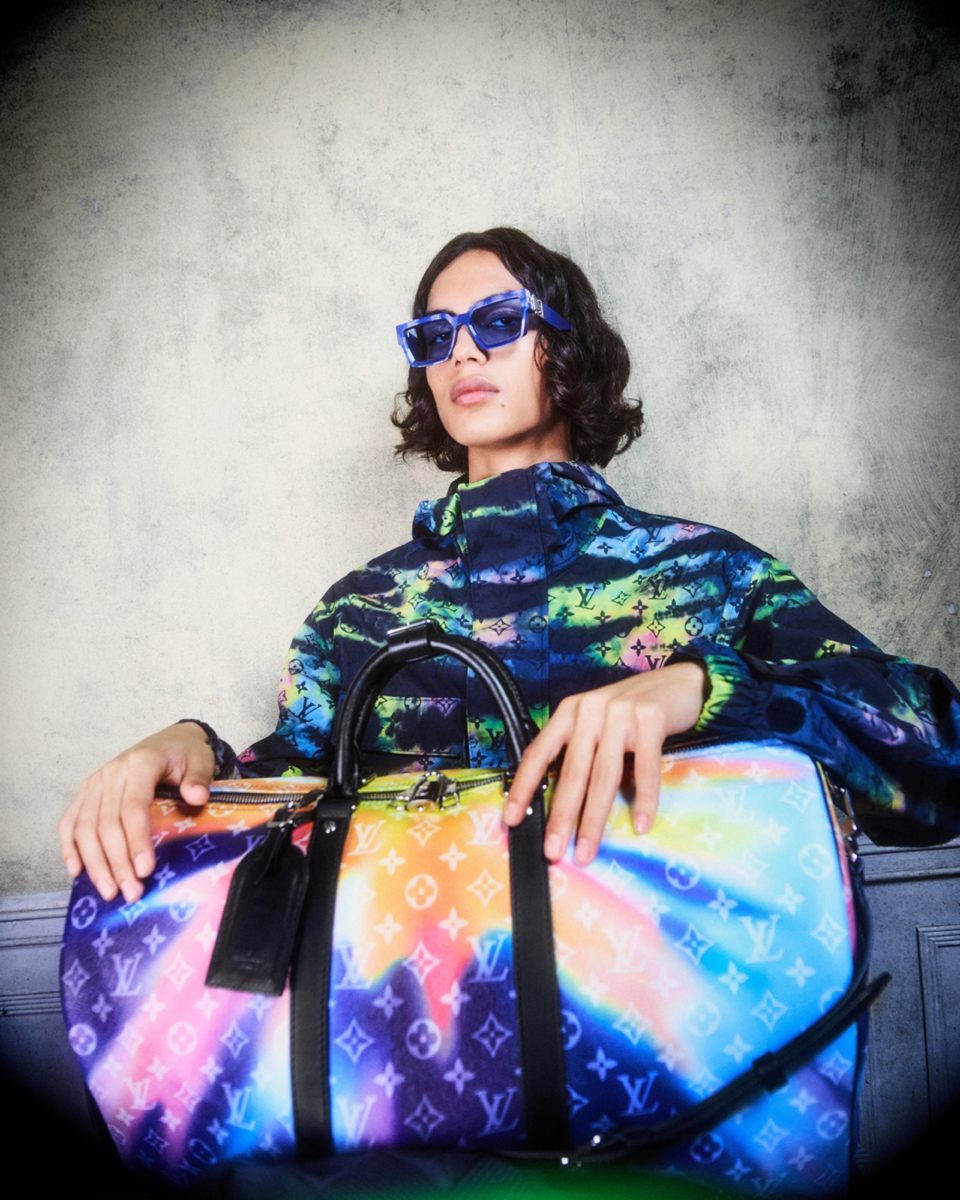 The tie-dye can be seen across leather goods including luggage and wallets, shirting and also this fresh-looking technical jacket. As you'd expect from a brand that isn't afraid of showing off its Monogram Canvas pattern, the instantly recognisable silhouettes are visible through the tie-dye.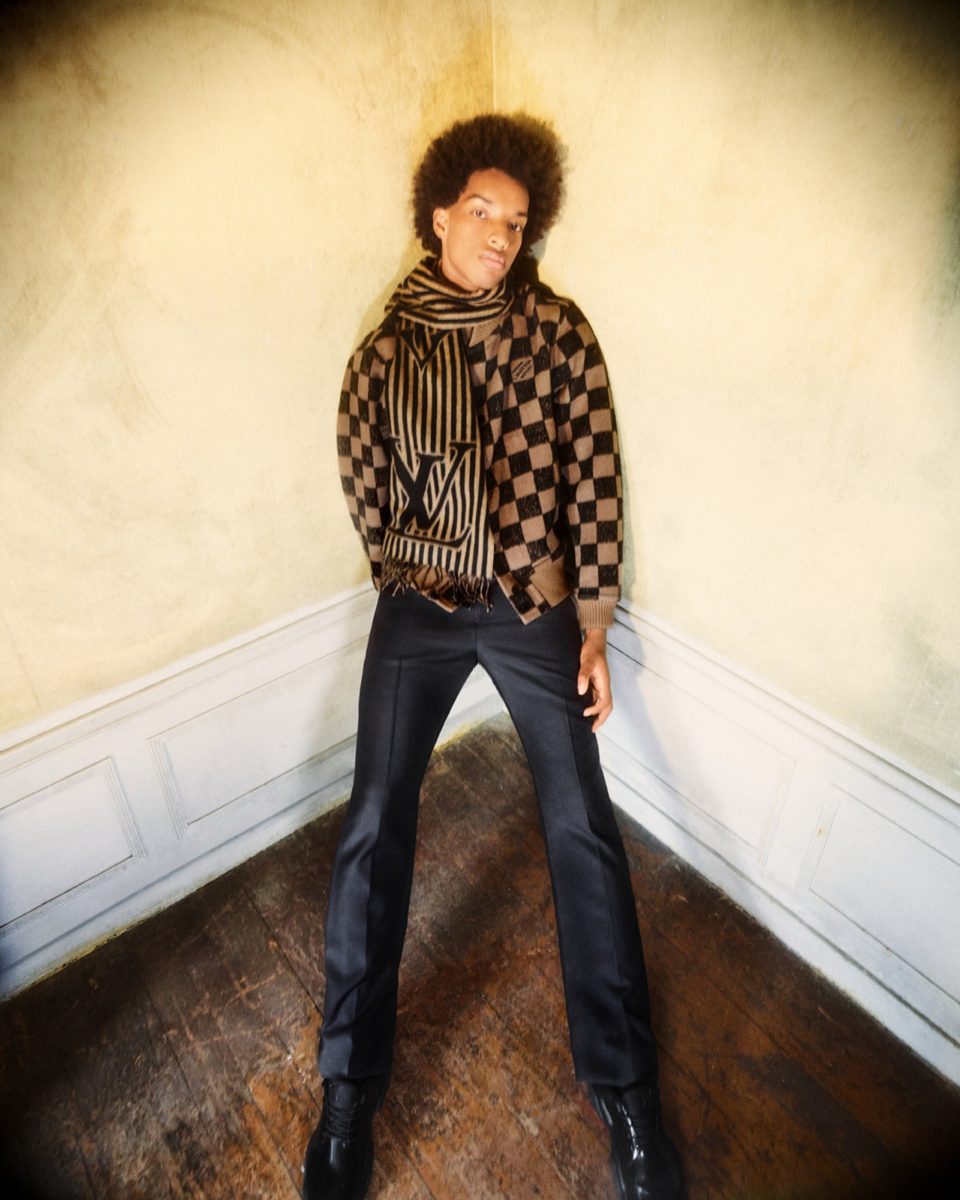 Here we have the classic Louis Vuitton chequerboard pattern jacket with a matching scarf, using the traditional black and brown colour palette. It isn't broken, why fix it?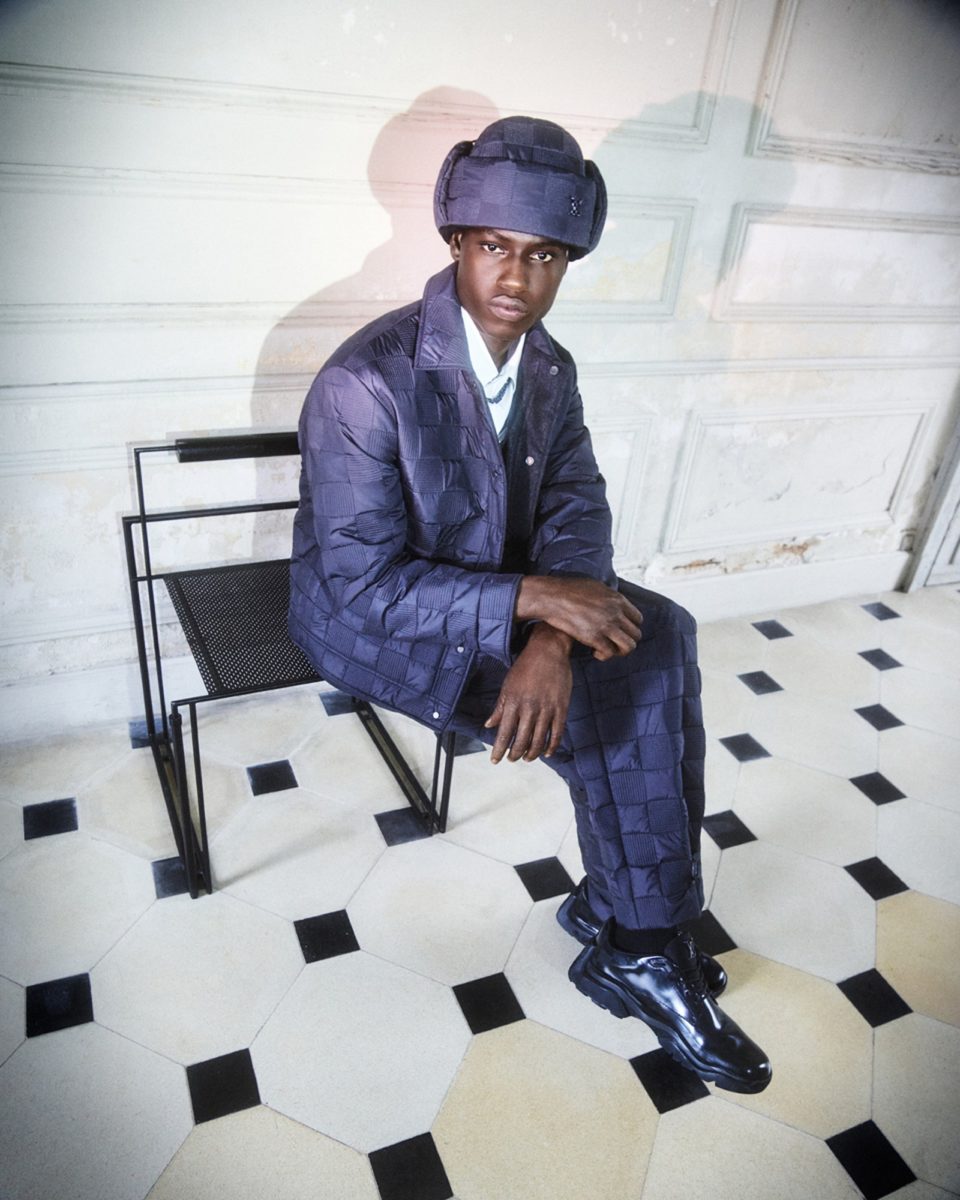 Wondering what we were referring to in the cleverly quilted suit? Here it is, complete with a matching winter hat. It's an interesting take on the LV chequerboard, which we'd file under quirky over cool.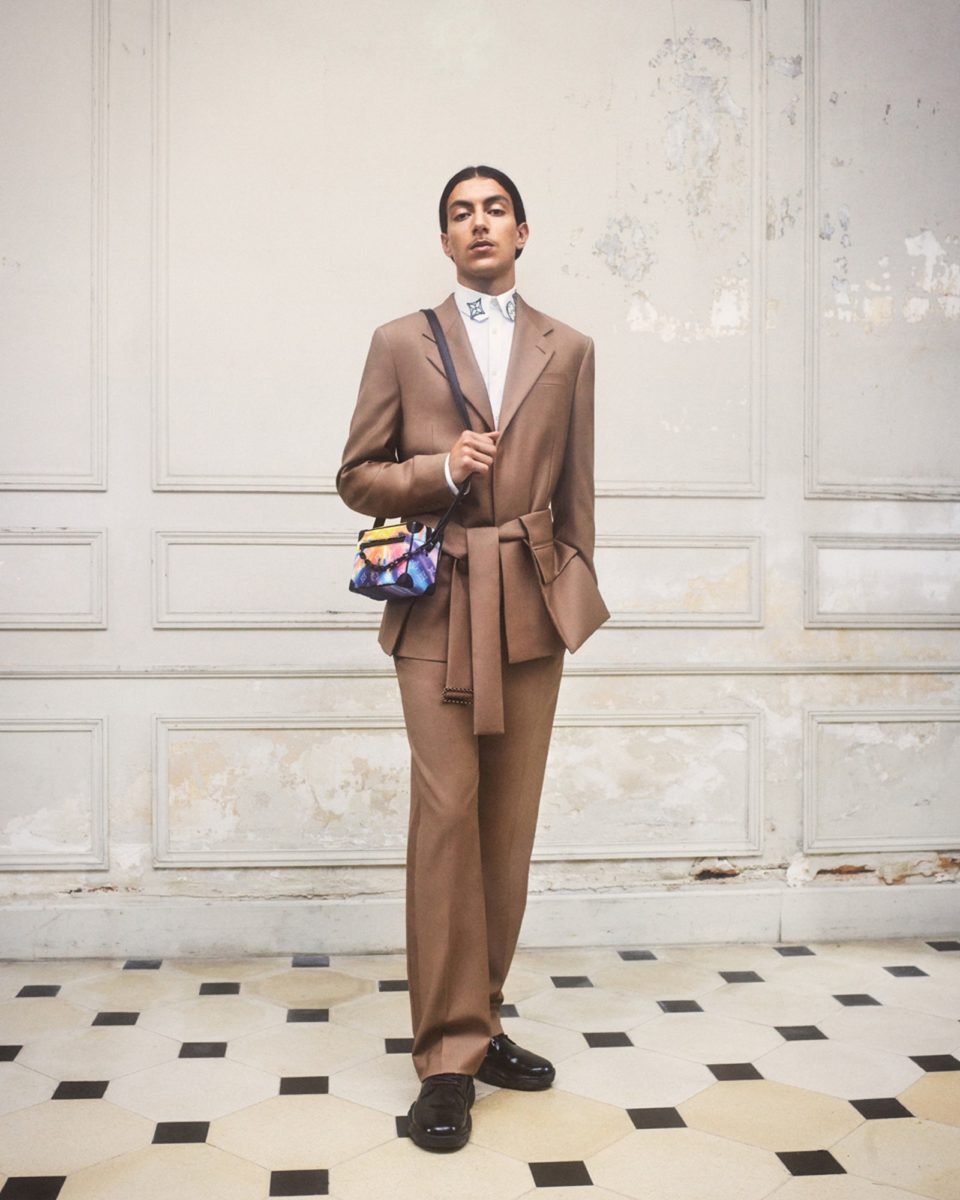 More earthy tones in this belted suit, with a boldly monogrammed collar on the shirt beneath. Belts over jackets are unlikely to be a hit with the concrete cowboys in Australian commercial property, but perhaps we're ready for this look as a nation. Here's hoping.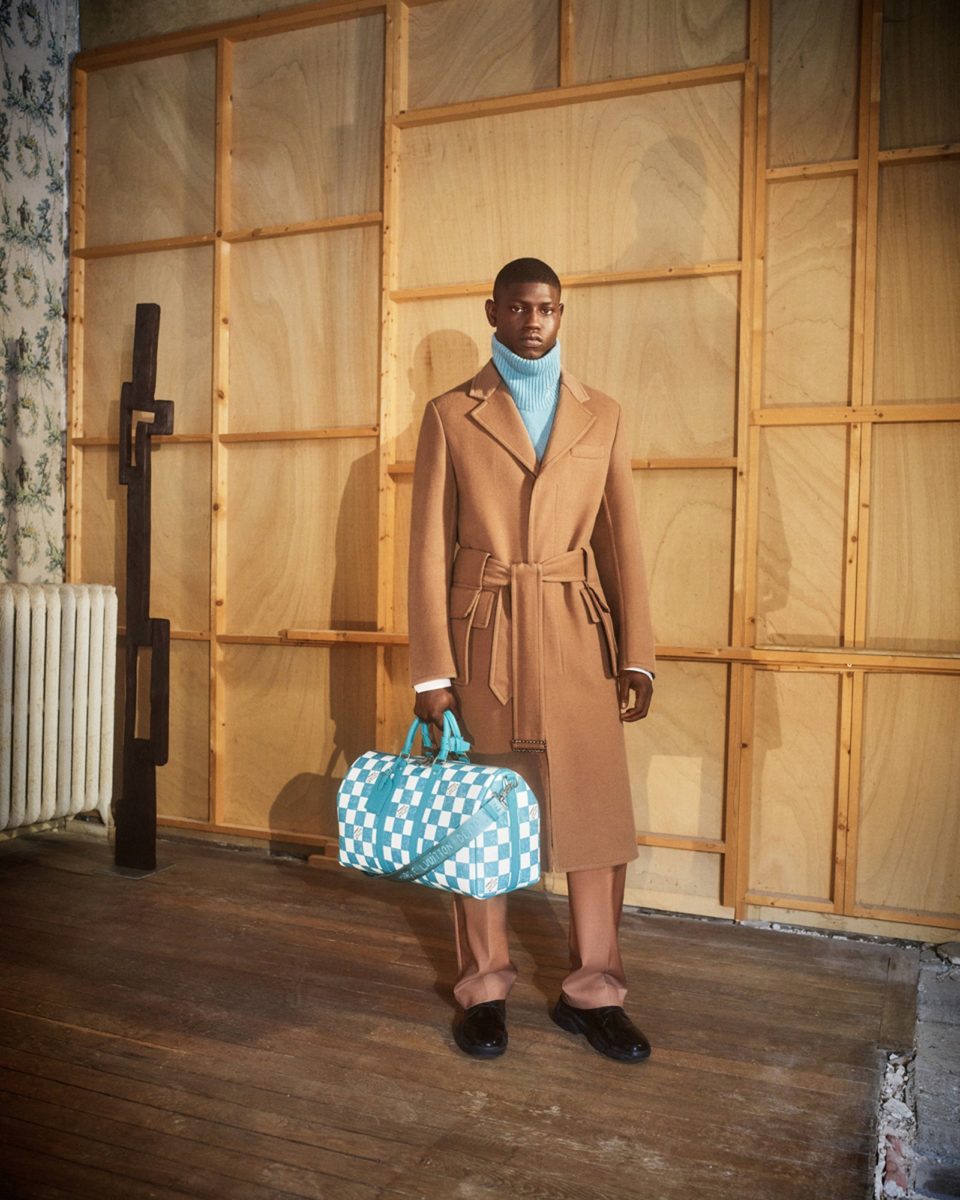 Best till last is an overcoat to match the previous belted suit, which offers a slightly less avant-guard first impression. The almost sky blue knitted turtle neck is a strong contrast, especially when a matching duffle bag. Check out all these looks and more at the link below.