If you've ever wondered what it's like within the walls of a French luxury house's ateliers, Assouline has you covered. Later this month, the publisher will release Louis Vuitton Manufactures, a brand new book set for your coffee table, full of gorgeous archival images and original photography from the current workshops.
Here, guests of your home will be able to flip through 400 pages, detailing exactly how the Maison crafts its wares, setting itself as required reading for those with an affinity for detail and design. Beginning with an introduction by journalist and historian Nicholas Foulkes, the tome contains 350 full-colour illustrations, offering a window into the very workshops that craft Louis Vuitton's shoes, handbags and trunks have been meticulously crafted by hand since 1854.
When it comes to defining what is considered luxurious by contemporary standards, very few brands can claim such significant influence as Louis Vuitton. What was originally a manufacturer of custom trucks luggage, Louis Vuitton has since become a key player in ready-to-wear clothing, footwear and fragrances. Thanks to its commitment to only working with the best artisans, the LV monogram or name has become ubiquitous with quality and desirability.
---
---
RELATED: 34 Stunning Coffee Table Books For The True Renaissance Man [2022 Guide]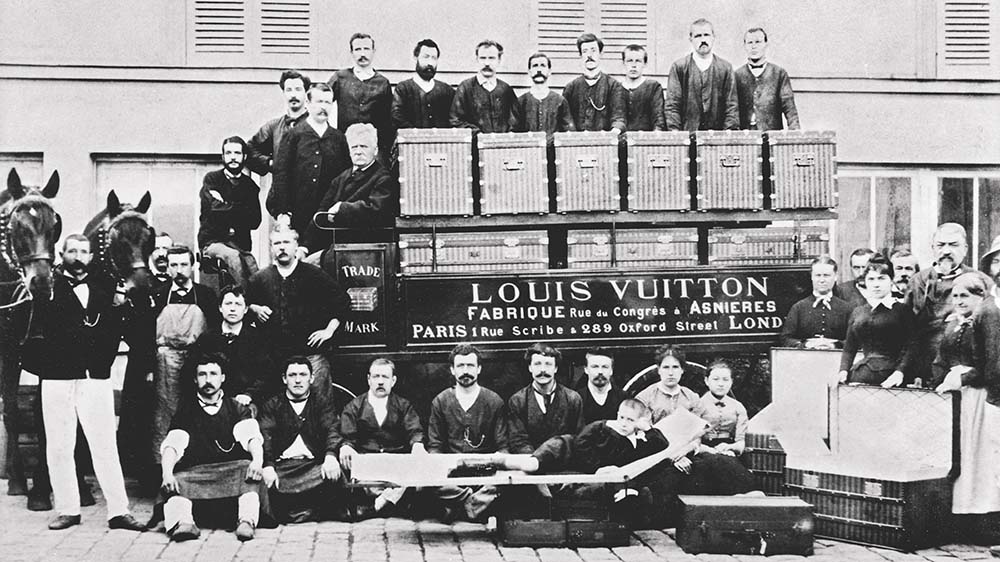 This isn't the first time we have seen Assouline tackle the luxury house, either. Back in 2015, the publisher released Louis Vuitton Windows, which focused on the storefronts found at the Louis Vuitton boutiques. That book is currently out of print and regularly sells for more than US$1,000 (AU$1,400) on the secondary market. Just like the items that leave the Louis Vuitton workshops, Louis Vuitton Manufactures could hold its value equally well.
At the very least, you'll be getting yourself a beautifully illustrated coffee table book that celebrates the history and craft of the industry giant that is Louis Vuitton. Louis Vuitton Manufactures currently costs US$95 (AU$130) and is available to pre-order through the Assouline website, with deliveries expected later this month. You can check out some of the images featured in the book below.