It's the most elusively defined dress code. If you've never heard of the term 'lounge suit' spoken you've probably at least seen it written: wedding invitations, corporate suits, industry parties. Places where the expectation is sophistication, but also a cool sense of effortless style. To be sophisticated it takes effort, however, and it's for this reason 'lounge suit" continues to be one of the most confounding of men's fashion terms. In reality, though, it shouldn't be.
Styling the lounge suit should be fun. After all, the term is relatively subjective, particularly when compared to black tie or formal, meaning that the term 'lounge suit' should fill you with a freeing sense of stylistic creativity rather than an encumbering sense of worry. Here's where the lounge suit came from, what the code means in 2018, and how to be the coolest bloke in the room when you're wearing it.
The Origins Of The Lounge Suit
The term "Lounge Suit" was originally coined more than two centuries ago and quickly rose to fame as a style of dress for the posh gent having a more casual day or as a form of Sunday Best for the working class.
---
---
The lounge suit really took off when the rigid sartorial standards of the Victorian era relaxed a bit to make way for menswear that was more comfort-forward. The modern lounge suit was thus born, still with a distinguished and flattering aesthetic, but a comfortable fit nonetheless.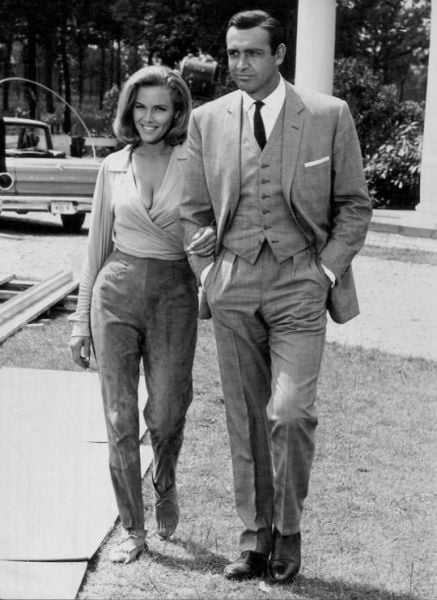 The Lounge Suit Today
As the 20th century began, so did the rise of the corporate western world. Lounge suits were quick to follow. As more and more men took to corporate positions, the lounge suit – which can also be called a business suit when darker in colour – became the uniform of choice thanks to its refined aesthetic and square proportions, flattering almost every male physique.
The lounge suit is pretty much your standard, modern two-piece suit. Think single breast and neutral in colour, with peak or notch lapels, though in actuality a lounge suit can come in any shade, material, or variant, just like a regular suit. The 'lounge suit' code sits below 'black tie' and slightly above 'cocktail' attire.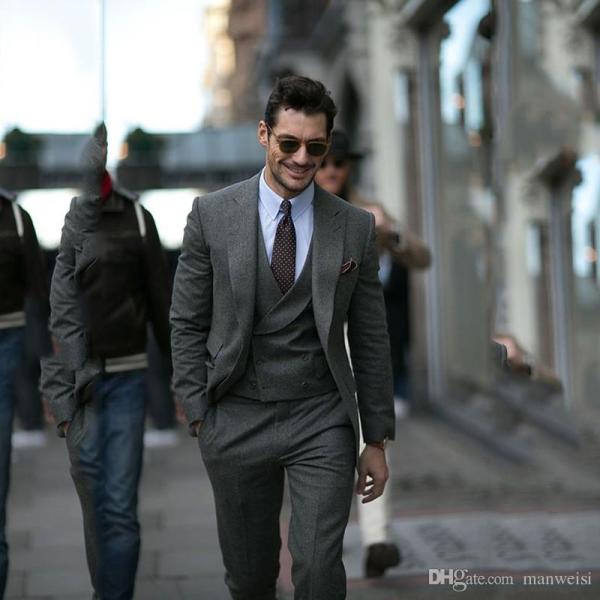 The Suit
Two-piece suits are the most common choice although a three-piece wouldn't be out of the ordinary. Unlike the cocktail dress code, you should avoid a two-toned combination with your weekday chinos.
In terms of colour, opt for something a bit lighter than as an indigo or light charcoal. Neutrals including beige, cream and grey and other fabrics of a more daytime nature are also appropriate for the lounge suit.
For work or corporate events, lean towards fabrics such as the Superwool 120s, choosing lighter linens and textural cotton for summer parties and day events.
The Shirt
Once the suit has been sorted out, it's time to think about the shirt. Shirting is a big statement in terms of looking both comfortable and stylish. Similarly to the suit, quality cotton fabrics and peak construction should be your number one priority.
---
---
While there are many shirts and collars on the market today, there's one shirt that will best suit the lounge suit: the turndown pointed collar. In all situations, opting for a white shirt is always a safe bet. It's bright and unimposing while being sophisticated and professional.
The Tie
Most sources will tell you a tie is essential for the lounge suit. We agree. The tie also gives you a chance to mix in a knitted silk variety in a contrasting or tonal colourway, a surefire way to flourish what might otherwise be a boring business suit. Large Windsor knots should generally be avoided. Instead, choose a more versatile tie knot such as the four-in-hand or the half-Windsor. Bowties are a no.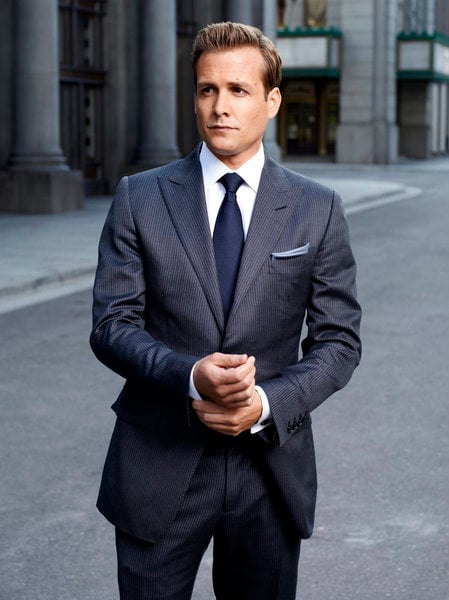 Wearing It Well
Keep the jacket dark, particularly if the event is corporate or being held at night. If the event is during the day and more casual in nature, a lighter jacket is acceptable, especially in the summer.
Trousers should match the jacket and dark socks are an absolute must. Shoes should be dark leather and lace up dark. A tie is a necessity and a four-in-hand recommended. Variations in colour are encouraged and do some research on the event you are attending. Above all, have fun with it.
RELATED: The 10 Commandments: Your Spring Racing Style Bible