The start of summer is upon us, and with temperatures in most capital cities consistently topping thirty degrees it seems beach season is set to begin bang on time.
Undoubtedly this means you've been smashing the gym in a panicked rush to improve the rig, and possibly holding an internal back-and-forth monologue about how to best to handle your back hair.
But really you should be focusing your energy on this question: what the hell do I wear?
---
---
RELATED: Daniel Ricciardo Launches Luxury Swimwear Collab With Orlebar Brown
Male swimwear has become an increasingly lawless battleground, and with each passing summer, the rules continue to the bend, and the lines continue to blur. Gone are the simple days when your mum dropped $60 on a pair of three-quarter boardshorts at Rip Curl, and you were sorted for summer.
Now we find ourselves suffering from the paradox of choice, and when you're overwhelmed by options, you inevitably end up making the wrong call.
Cut to: me last year in budgie smugglers wondering if everyone could sense my discomfort/see my balls. But while the internet is awash with endless guides for women – Tips and Tricks to Find the Best Swimsuit for your Body Type! – there's not much advice for the modern man on what to wear and why.
With that in mind, Boss Hunting has put together the Definitive Power Ranking of Male Swimwear to help you cut through the noise and impress the boys.
Budgie Smugglers / Speedos
Power Ranking: 5/10
Best for: Athletes, rugby players on Mad Monday
Should you: Probably not
---
---
Budgies, Togs, Speedos; call them what you want, the smallest of bathing suits has been making a big comeback. Once the exclusive domain of professional athletes, speedos have crept into the mainstream and now there's a good chance you've got a mate who shamelessly rocks them at every opportunity. But just because you can, doesn't mean you should.
Created by Manly-born designer Peter Travis, the speedo as we know it, first hit Australian beaches in 1961. The response was swift and telling, men in speedo-style swimmers were arrested on Bondi Beach for indecent exposure.
In the sixty years since that time, the speedo-style look has become more acceptable, and now everywhere you look is an eyeful you didn't ask for.
Your fit mates wear budgies while doing half-marathons on the weekend. In contrast, your unfit mates have copped a pair of VB-themed budgies from Budgie Smuggler and are secretly harbouring plans to enter the company's annual, 'Search For The Most Ordinary Rig.'
Euro Trunk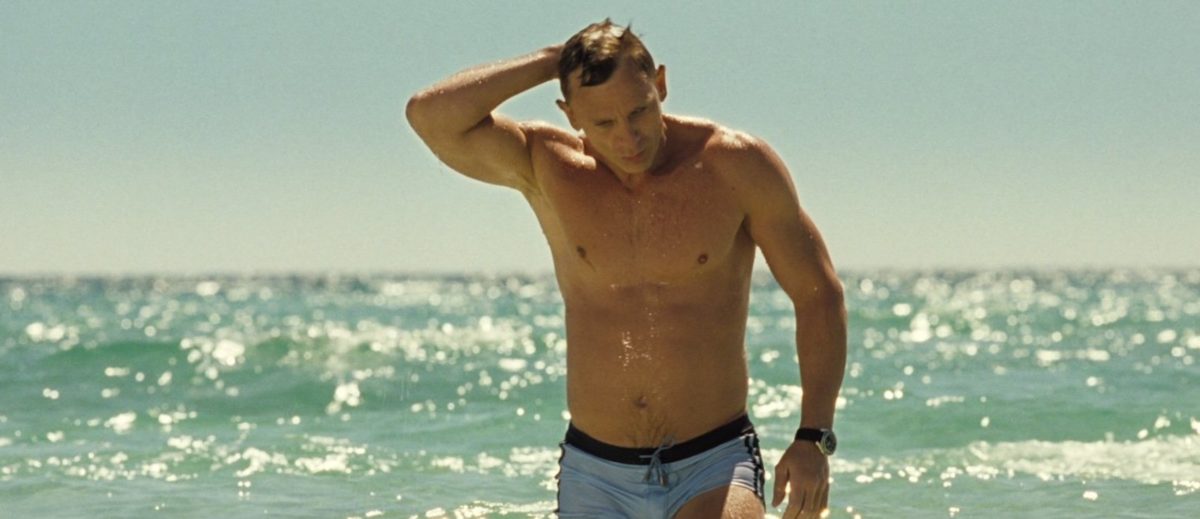 Power ranking: 7/10
Best for: Your Mediterranean mates, anyone craving a Euro summer
Should you: Literally a tight call, but no.
Unless you're Cristiano Ronaldo levels of ripped, the Euro trunk is a big gamble.
Last summer my mate Jason bravely decided to roll the dice, returning from a month in Mykonos rocking a pair of Daniel Craig-style tribute trunks. We remained silent for thirty seconds until I broke. "OK, we need to have a chat about those shorts immediately." Jason tried to explain that "they're big in Europe." Yes, but they're small everywhere else.
Above The Knee Boardies
Power ranking: 10/10
Best for: Most men
Should you: Yes. Get those kneecaps out
Do you know why vanilla ice cream is so popular? Because it's inoffensive. Do you know what else is inoffensive? A sensible pair of above the knee boardshorts. With a hemline that hovers north of the knee, but south of the balls, this option ticks all the boxes without causing a scene.
Chances are you're already an above the knee guy – most of us are – but the novelty of something new can be tempting. Perhaps you're sick of vanilla, and want to try another flavour?
Our advice: stick with vanilla.
Below The Knee Boardies
Power ranking: 3/10
Best for: Dads over 50, kids under 15
Should you: Sure, if you hate looking good
Unless you've got something horribly wrong with your shins, there is no good reason to bo covering them up with fabric.
In the early noughties Below The Knee boardies were all the rage. There was a direct correlation between how long your shorts were and how many friends you had on MSN. But now the long-short is reserved for those either too young to know they look ridiculous, or too old to care.
Long story short: don't even think about it.
---
---
Footy Shorts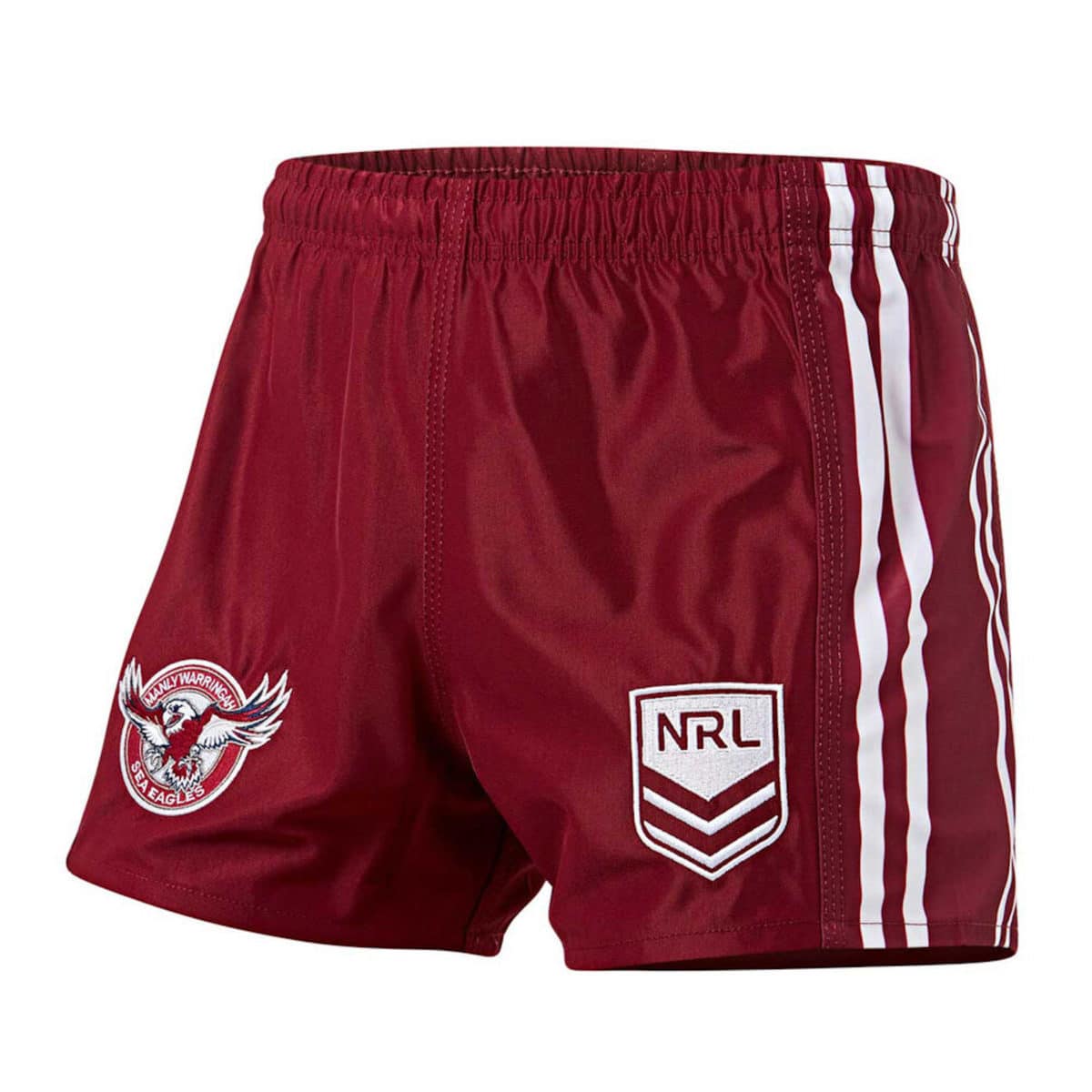 Power ranking: 8/10
Best for: Footy boys, husky gentlemen and anyone ethnic
Should you: A great backup
How else will anyone know that you once played rep footy (off the bench) in the Under 15's unless you wear your old shorts for a surf?
The ultimate humblebrag, a footy short at the beach lets everyone know that not only are you into sports but you also played in a team that was organised enough to require a uniform at least.
Personally, I'm a big fan of this option; growing up half-Greek in a coastal town, the footy short was incredibly popular amongst my people. Ask any Greek [or Italian, Macedonian, Lebanese] guy what they wear to the beach, and you're more likely to hear a team name rather than a brand name.
It's also a solid pick for larger gents who know that chafing is the sweaty enemy of any fun day out. Footy short material doesn't tend to rub as much as boardshorts material, so no need to pack the Bepanthen.