As part of Melbourne Spring Fashion Week (MSFW), some of the best Australian menswear labels were represented at the MR Designer runway at the Melbourne Town Hall, showcasing upcoming spring/summer collections in what was an exuberant array of pastel colours, adventurous and bold prints, and straight-out stylish and classic suits.
Calibre, Aquila, MJ Bale, Godwin Charli, Brent Wilson, Et Al, Arthur Galan, Joe Black, and Jayson Brunsdon all exemplified through their designs what this upcoming season represents: "Adventurous and Bold", monochromatic staples with an urban edge, blue hues, colour; this season is about delving into tones, being brave and dressing with sartorial flair.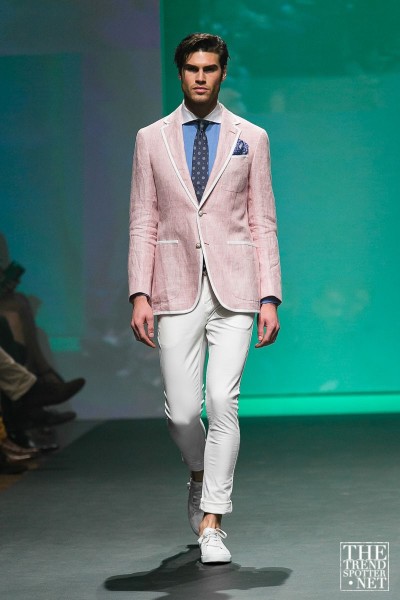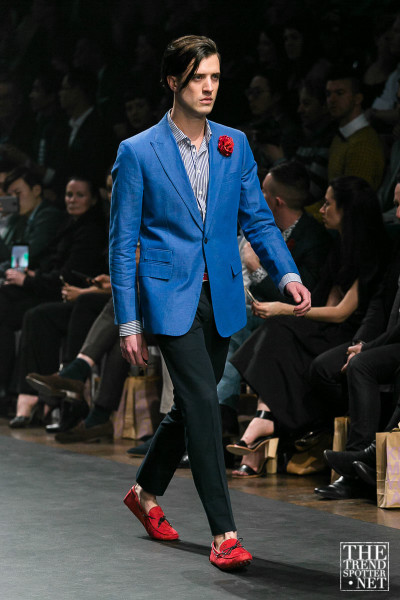 Peak lapel jackets were prevalent this coming season, seeing some vibrant designs from Jayson Brunsdon. Double-breasted jackets were also a highlight, so expect to see the men of Melbourne don this alternative when picking out their Spring Racing getup, as they make their way back into the spotlight.
---
---
However, amongst all the stylish outfits perfected by our Aussie designers, the talk of the show was the collection by MJ Bale, showcasing an exciting, colourful and classic range much to the approval of a wowed crowd.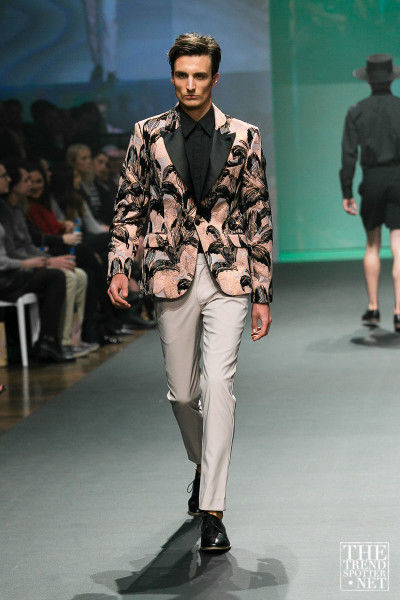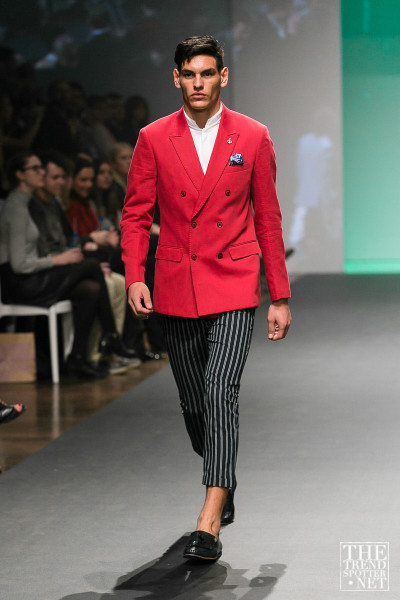 But the biggest winner from the night was the men of Melbourne. Not only did they dress with style, elegance and effortless charm, but there was a confidence that each man carried which did not go unnoticed.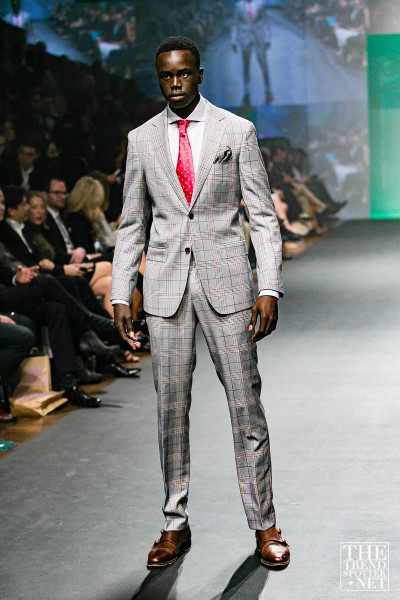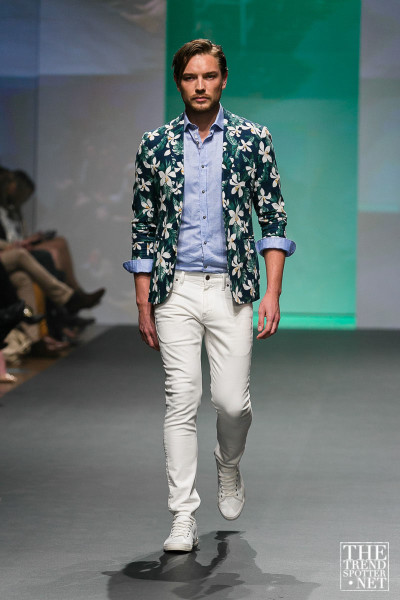 It's quite refreshing to see that men's fashion is making such a strong statement this year. With almost double the amount of runway shows and events this year as opposed to last, men's fashion is booming….and rightly so!
So, what can we expect for the Spring Carnival season and summer festivities (think Jeep Portsea Polo)? Expect to see the above (colours, peak lapels, tones, vibrance, details) but also, watch out for men's accessorises. From beaded bracelets of Chanman to lapel pins and tie clips of Melbourne Dapper, men's accessories are making quite the statement and can add that raw-edge to complimenting an overall outfit.
Melbourne Spring Fashion Week started on the the 28th of August and concluded on the 4th of September, with an array of activities and free shows available to the public at the MSFW hub, Melbourne Town Hall and Melbourne Emporium. From runways to exhibitions, master classes to competitions, there was something for everyone!
Photographs courtesy Colin Gold of TheTrendSpotter.