Few on-screen male characters are as stylishly iconic as James Bond.
A stickler for only the suavest and classic of brands and styles, the fictional spy and the men that have portrayed him over the years are known for setting the standard for gents across the world.
After Orlebar Brown channelled their best casual Bond for their summer swimwear capsule earlier this year, British brand N.Peal has joined the party with a luxurious cashmere collection.
---
---
The luxury brand is responsible for key pieces of Daniel Craig's wardrobe in Skyfall and Spectre and is about to release a collection of items in tribute to all six actors who have played 007 throughout the decades.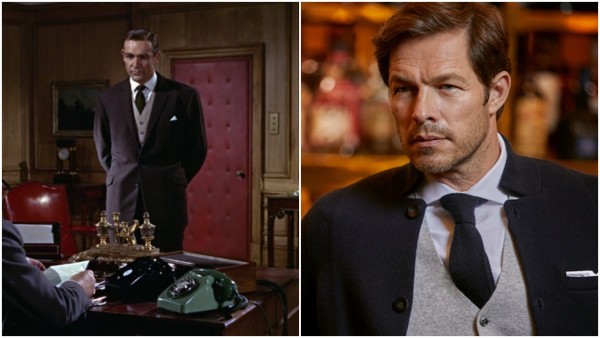 Available this week on October 18 in all N.Peal stores and online, the collection features 13 pieces inspired by classic Bond outfits along with identical pieces worn by Craig in Skyfall and Spectre.
Highlights include the shooting vest and crewneck sweater Roger Moore wore in For Your Eyes Only, Timothy Dalton's fisherman's rib round-neck sweater as seen in The Living Daylights and the bomber jacket and turtleneck George Lazenby sported in On Her Majesty's Secret Service.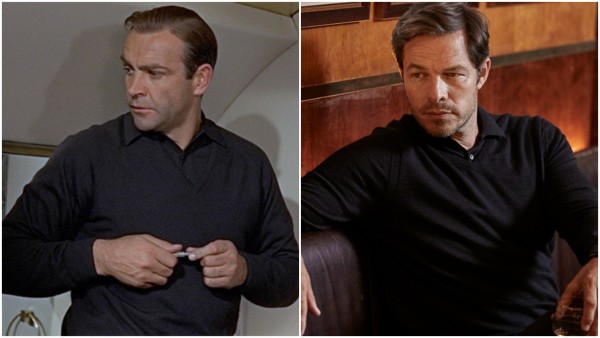 Prices for the pieces start from US$135 for a Sean Connery-inspired knit cashmere tie and go as high as US$1,000 for Connery's Milano jacket as worn in the 1964 classic Goldfinger.
N.Peal has officially collaborated with EON Productions, the team behind the Bond franchise, to create a short film launching the collection. Starring British model and actor Paul Sculfor, the promotional clip begins in London and continues to the Highlands of Scotland.
For more information on the collection subscribe to the npeal.com newsletter and check out the short film below.
---
---