If you're reading this article, you've either owned a linen shirt, you have one in your wardrobe or you're wearing one right now. There's nothing wrong with a linen staple for your summer outfit, we'll make that clear, but there's definitely an oversaturation of the product at your local Sunday session to say the least. In light of this, we've assembled a few fresh staples for you to stand out from the other private school wasps lurking around your go-to hangouts.
Mélange Linen Shirt, by Polo Ralph Lauren
Price: AUD $154
For: The Conformist
---
---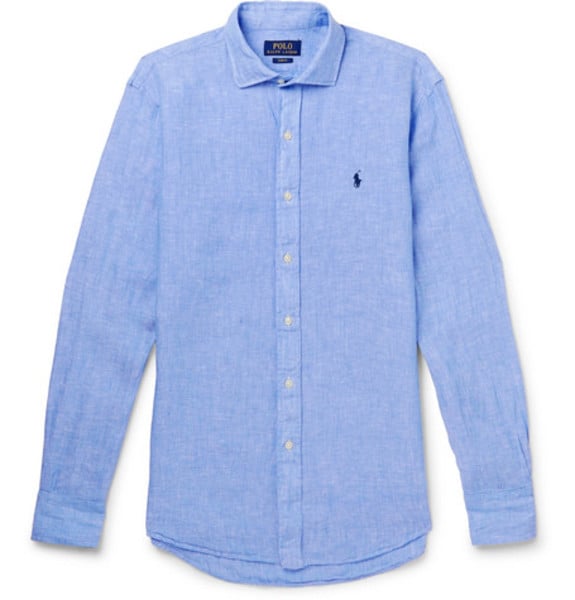 "People used to say, 'You look like a schmuck, Ralph. What are you wearing?' They didn't get it. All of a sudden, they got it." – Ralph Lauren himself, via 13 Brilliant Life and Style Lessons From Ralph Lauren.
When Ralph says that the people all of a sudden "got it", they really got it. A constant staple in the private school wasp's wardrobe, this mélange linen shirt has a profile that serves to broaden shoulders and showcase the brand's preppy vibe.
Striped Linen Shirt, by Frescobol Carioca
Price: AUD $308
For: The "Family Boat" Wanker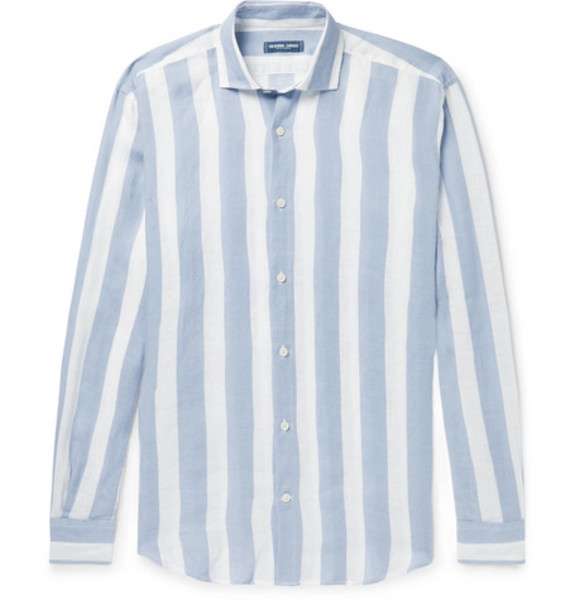 In fresh nautical colours for the wanker who spends a good bit of time on his boat, other people's boats, or no boat at all (but says he does) and wants everyone to know it, this Italian linen shirt is lightweight and breathable. Perfect for every summer session and honing in some sharp Pablo Escobar vibes.
Ellas Embellished Linen, Silk And Cotton-Blend Shirt, by Visvim
Price: AUD $1,353
For: The Cashed-Up Hipster
---
---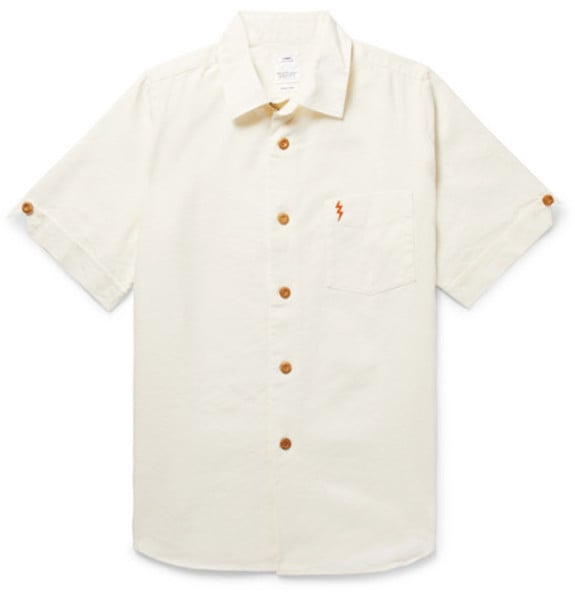 For the wasp who wants to look the part of the eclectic, starving artist but still has upwards of a grand to splash on a linen shirt. This clean-lined 'Ellas' shirt is made from a lightweight linen, silk and cotton-blend and embroidered with the label's signature lightning bolt at the chest patch pocket.
Slim-Fit Button-Down Collar Linen Shirt, by J.Crew
Price: AUD $146
For: The American Wanker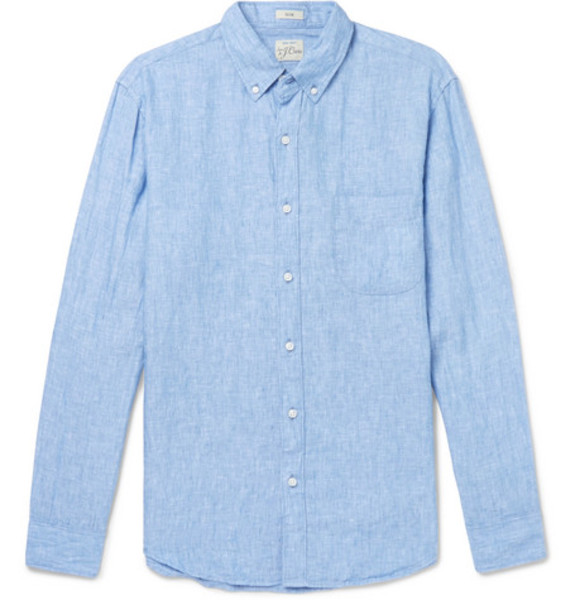 This airy shirt is cut slim and washed, sourcing linen from Baird McNutt, Ireland's premier mill. It's clean, it's structured and it's got a pocket – which while we wouldn't usually opt for that style in linen, the straight and narrow American-style flog definitely would.
Kier Grandad-Collar Linen Shirt, by Theory
Price: AUD $292
For: The Vanilla Eastern Suburbs Boy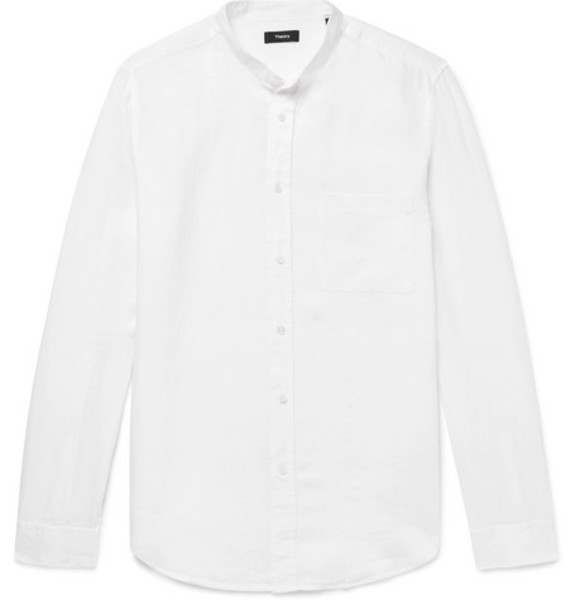 Theory's grandad-collar 'Kier' shirt is really easy to wear – it works with everything from jeans to chinos. This piece is cut from breathable white linen and has mother-of-pearl buttons. Most commonly seen in Coogee Pav hotel or Manly Wharf hotel.
RELATED: The coolest white sneakers for summer.
---
---