The R.M. Williams Hugh Jackman new campaign is set to launch, a fresh take called Undeniable Character. Jackman's suitably rugged and handsome face matches the rich history and rich leather of the famous boot perfectly.
The actor announced his new role as the first Global boot ambassador for the company in front of 300 R.M. Williams staff at their Adelaide workshop. Being one of those blokes that are inherently good at everything, Jackman then proceeded to assist in the production of a pair of the hand-crafted Australian fashion staples that are R.M. Williams.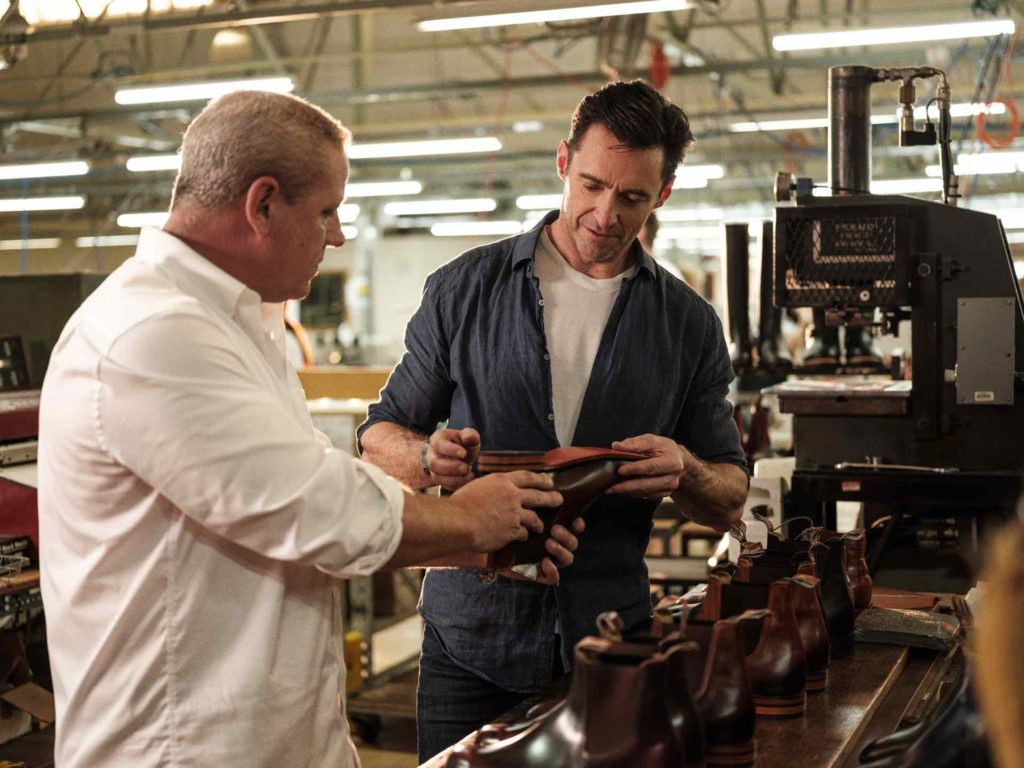 Undeniable Character is a fitting campaign title for Jackman, who has portrayed his fair share of undeniable characters in the past (see Jean Valjean in Les Misérables, Logan in Logan, P.T. Barnum in The Greatest Showman, and of course, Drover in Australia) while still maintaining his unique Australian charm. R.M. Williams has actively drawn the parallel between their ambassador and their shoe, as they hope to tell the story of the boots and their wearers. As R.M. Williams boots are notoriously endurable, I'm sure these stories would be especially lengthy.
---
---
'Undeniable Character goes to the heart of the R.M. Williams brand – the grit, the hard work and the tenacity that went into creating the best boots in the world – the Craftsman range. For us, Hugh is the perfect embodiment of Undeniable Character and what it means as a brand, and we're thrilled to share that story with the world.' – R.M. Williams Chief Marketing Officer, Mat Hayward
R.M. Williams boots have been synonymous with the spirit of pioneering and craftsmanship since 1932. This new campaign hopes to bring out the full character of the company's rich past. Hugh Jackman is the perfect man to do just that.
The R.M. Williams Hugh Jackman Undeniable Character campaign is set to launch this April. For information, be sure to check in at the R.M. Williams website.
We've said it 1000 times and we'll say it a 1000 times more, but here's why R.M. Williams are the ultimate everything shoe.