It really is beginning to look a lot like Christmas, as the iconic and once again Australian-owned bootmakers – R.M. Williams – opens a brand new flagship store in Chadstone, Melbourne.
Conceptualised by local design outfit E2, the storefront pays homage to the R.M. Williams origin story with direct nods to the Aussie outback – wooden trusses in the ceiling, rusted copper roofs, wire fencing, as well as the "red weathered earth of the Australian outback" which informs the palette and materials throughout the interior, according to E2 Project Director Julian Marocchini.
"We are always wanting to share our Australian heritage with the world," says Mathew Hayward, R.M.Williams CMO.

"Through a rusted window, our new flagship takes customers on a journey through the craftsmanship and outback origins of this amazing brand."
---
---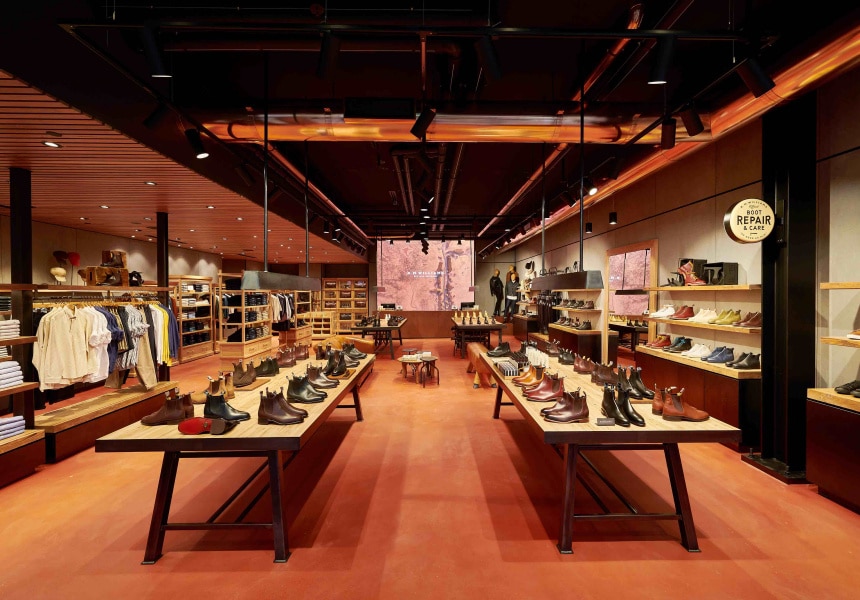 Founded in 1932 by Reginald Murray Williams, R.M. Williams spent the better part of the last century becoming practically synonymous with Australia (among other things). To the point where one of the country's other top exports – Hugh Jackman – became its global brand ambassador with a 5% stake (which he sold for an estimated $10 million).
In April of 2013, R.M. Williams sold a 49.9% stake to the LVMH Group-affiliated private equity, L Capital. And earlier this year, it was confirmed that LVMH's L Catterton held an 82% majority interest. That was until billionaire mining magnate Dr Andrew "Twiggy" Forrest and wife Nicola stepped in just a few months ago with a deal reportedly valued at around $200 million.
"Nicola and I are incredibly proud and humbled to be able to bring R.M. Williams back under Australian ownership," says Dr Forrest.
"RM Williams is a quintessential Aussie brand with a long and proud history of high-quality Australian craftsmanship."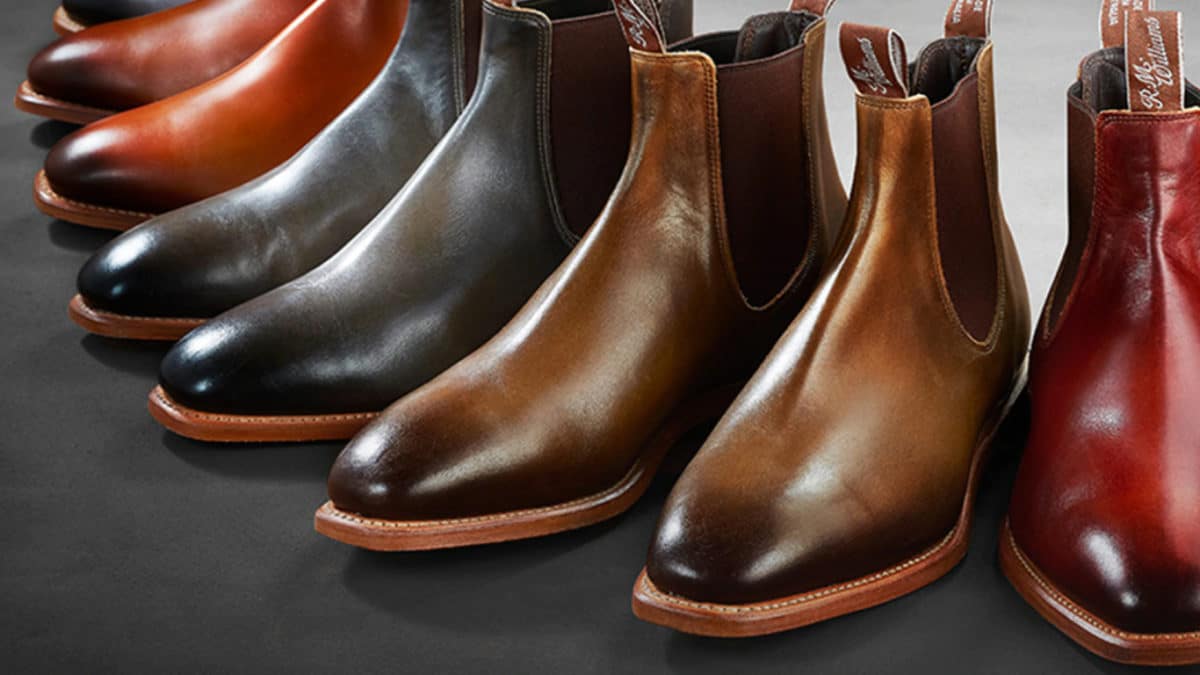 "Everything about the great Australia character you can see depicted in a pair of boots and know that it was made right here in Australia."
"We just saw a fantastic brand, a great Australian product, a legacy for the country and it just needed to be Australian – it just had to come back home."
The R.M. Williams Melbourne flagship store is now open in Chadstone Shopping Centre. Head on down to treat yourself these holidays after a rough year, Melbournians – you've earned it.
---
---