All-time rock & roll legends The Rolling Stones are giving fans the chance to delve into the band's storied history with a massive exhibition hitting Australian shores next month.
After debuting in London then making its way to New York, Las Vegas, Chicago and Nashville, Exhibitionism: The Rolling Stones Exhibit lands in Sydney on November 17 and will run until February 3, 2019.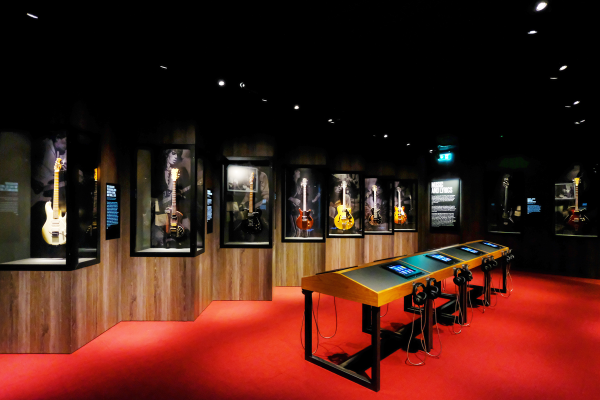 The Rolling Stones Exhibitionism features over 500 items from the Stones, including a vintage guitar gallery, outfits worn by the band over their five-decade career, rare lyric books, personal diaries from the band, original artwork and all manner of touring and backstage paraphernalia.
---
---
For those wanting to get hands on there are a number of interactive parts to the exhibit, with interactive sound mixing decks and a recording studio along with numerous short films narrated by lifelong Stones fan Martin Scorsese and a 3D concert finale.
"We've been thinking about this for quite a long time but we wanted it to be just right and on a large scale," said Rolling Stones lead singer Mick Jagger.
"It's not going to be like walking into a museum. It's going to be an event, an experience. It's about a sense of The Rolling Stones – it's something we want people to go away talking about it."
Exhibitionism: The Rolling Stones Exhibit runs from November 17, 2018 to February 3, 2019, at the Sydney International Convention Centre. For more information and to buy tickets head here.