Cult clothing brand Rowing Blazers and its founder Jack Carlson have just dropped a brand new collaboration with the NBA. Inspired by the classic American collegiate fashion lifted from 1965 Japanese fashion photography book 'Take Ivy', the new collection borrows the brand's usual penchant for modernising classics and clashes it with well-established ties – mostly through support by Russell Westbrook, D'Angelo Russell, and Carmelo Anthony – to the NBA.
The usual love of vintage iconography is found in this unisex capsule, which features a range of blazers, rugby shirts, cotton sweaters, hoodies and pants with legendary – and colourful – team logos from the Brooklyn Nets, Chicago Bulls, NY Knicks, LA Lakers, Golden State Warriors, and the NBA itself. As you'll see from the photos below, that provides more than enough versatility to sketch onto Rowing Blazers' typical expressions.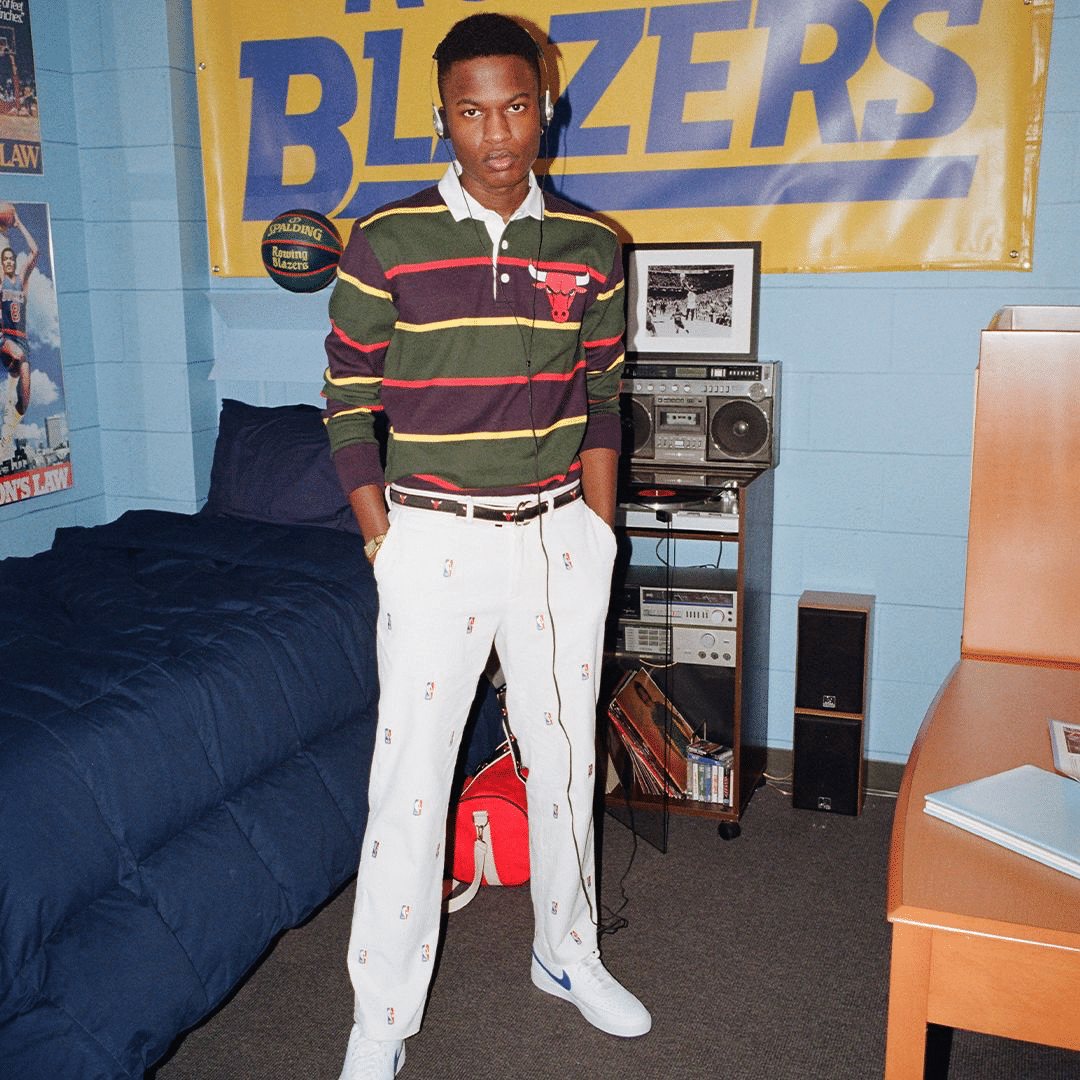 The collaboration also includes a stack of accessories like banker bags, belts, collegiate scarfs, and of course an official NBA basketball from Spalding, emblazoned with the Rowing Blazers regimental stripe.
---
---
The Rowing Blazers x NBA capsule was steered by Carlson, who pays particular homage to the aforementioned book – 'Take Ivy' – which was created by a group of young Japanese lads who visited the US back in the 60s and photographed American college kids in their natural habitat. The unintentional result was considered somewhat of a style bible at the time, re-discovered by Carlson and used as inspiration for this collection.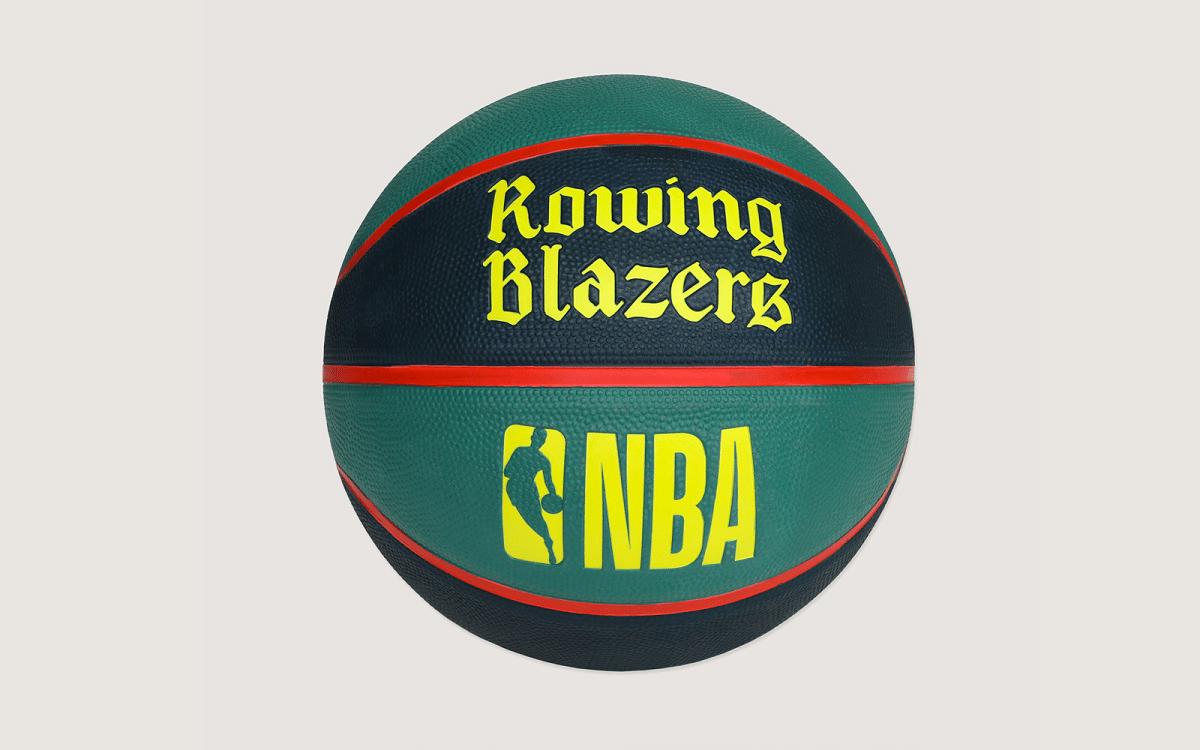 "I looked at 'Take Ivy', and I also looked at how some of my all-time favourite NBA players were dressing when they were in college," says Carlson. "I thought about the kinds of things I like to wear, and just wanted to make timeless, elevated pieces, inspired by old-school Americana but luxe and really well made."
If you're keen on getting your hands on the Rowing Blazers x NBA capsule collection head to the official website below. Pieces will run you up between $65 and $1,435.
Basketball fan? Check out this list of the highest paid NBA players of 2021.