Many believe Kanye's ego sets him on another level of arrogant but personally you have to hand it to the guy, his finesse and drive to be at the forefront of the fashion game is what has made him one of the icons he is known as today.
Recently he was named GQ's Most Stylish Man of 2015 and I personally thought, really? Kanye West? But then I decided to take a look at why they gave him that title and what was revealed is essentially the new age movement towards a more expressive and "free" fashion style; a combination of street and formal wear is what has made Kanye a huge influence on what people are choosing to wear.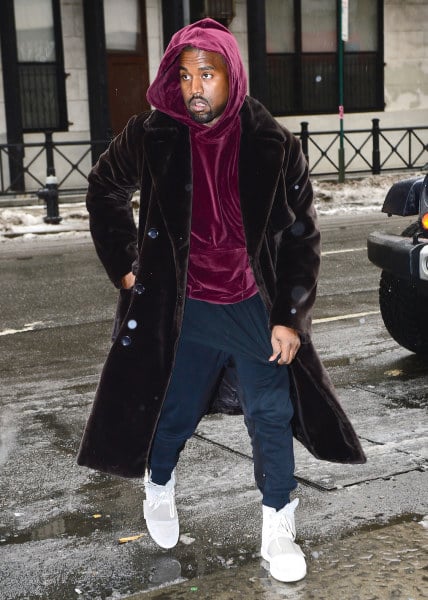 Ye's fusion of a traditional overcoat with velvet hoodie and navy tracksuit pants as seen above essentially outlines the calibre on which he presents himself, fashion is seen as your first impression upon anyone who looks at you and what his outfits provide is that upfront in your face symphony of the right pieces from the different style classes combined all into one. It's bold and ambitious and it works.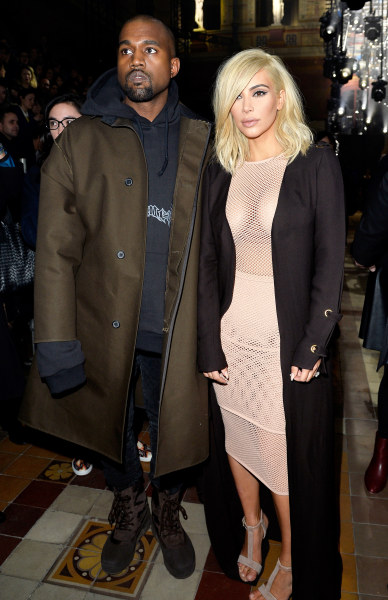 Again as pictured above the classic overcoat combo with a hoodie and high top style shoes seems to be a mainstream theme in the rapper's style image. It can either be seen as functional or idiotic but what this combo presents is the empowerment of his figure, a large coat to highlight his stance along with high shoes to provide a solid base on which to walk on giving that "big feet" impression making him appear as a strong symbol rather than slimline compact.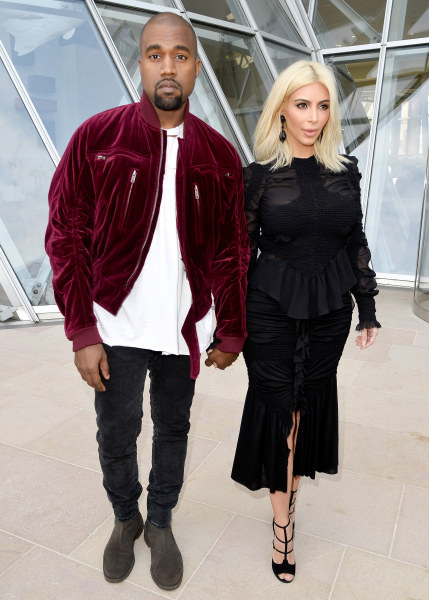 Thankfully he enjoys pulling various styles from popular era's in fashion, the classic bomber jacket and white tee combo particularly popularised in the 50's has clearly left it's mark on the fashion world by remaining firmly cemented and constantly reused as an icon of style. Pictured above the velvet jacket adds a particular flare to an otherwise plain outfit. The suede Chelsea boot keeps the outfit formal enough to be able to be worn to most occasions that don't require a suit but casual enough to make heads turn on the street.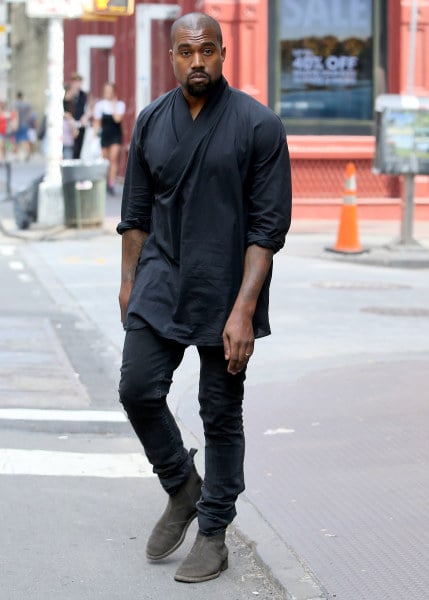 Personally one of my favourite outfits worn by Kanye, a Japanese style inspired shirt reminiscent of a traditional outfit worn by a dojo master paired with a traditional street style bottom half which simply oozes sartorial intelligence. The very European all black look combines the outfit gracefully into a mould of traditional clothing dating back hundreds of years with current new age style – simply a minimalist but influential combination which should be noted by all who wish to really up their streetwear game.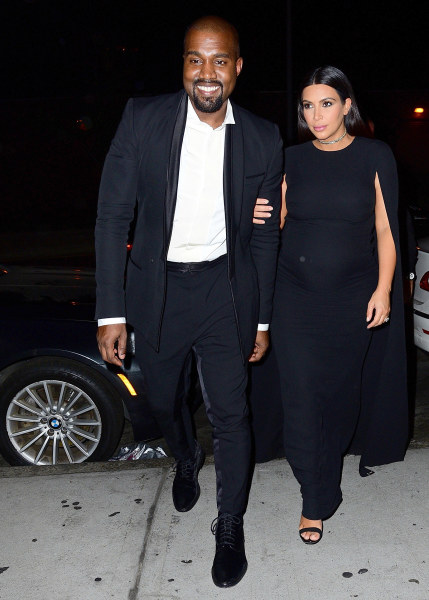 Finally one of his more formal outfits, yet again you can see the new age style he brings with every outfit, perfectly keeping in line with the "skinny" style of the new decade. His formal attire speaks bounds for what he represents at these events, through the turn to skinnier fitting clothes he essentially becomes more revealing of his figure and stance. Rather than trying to look more powerful through the use of a large coat and overbearing footwear he simply carries himself in a more modern iteration of traditional formalwear to present a better image of his true style which incorporates his ego accordingly.
As a concluding note, it is clear as to why Kanye is seen as a highly influential fashion as well as music icon. Although his rants and over confident statements make him appear to be extremely insecure in his own form he ultimately proves us all that he is in fact an innovator, creator and influencer of the 21st century.