Since attending the Grand Opening of Suitsupply's Madison Avenue boutique in 2013, I've been as close to the brand's Australian journey as an outsider could be. A year later and a chance encounter in Suitsupply's SOHO store found me in the office of Nish de Gruiter, Suitsupply's US Vice President and brand lothario. Affable and rakish, rapport with Nish was immediate, and over the following years, our communication with, and support for the brand flowed, as did the onslaught of questions from readers.
I stood with a prominent Australian tailor at Jaeger-LeCoultre's 180th Anniversary months later in 2013, and he informed me of his own lengthy discussions with Suitsupply Founder Fokke de Jong about the Australian menswear landscape, before firmly asserting that the brand would not succeed in this market. While trying to work out whether it was a comment spawned from fear or ignorance, I realised that it didn't even matter. The Australian buyer was hungry for the brand and Suitsupply Sydney would arrive. The only ones not to like it would be the brands built on the false hopes of a menswear trend that died years before they falsely claimed to understand it.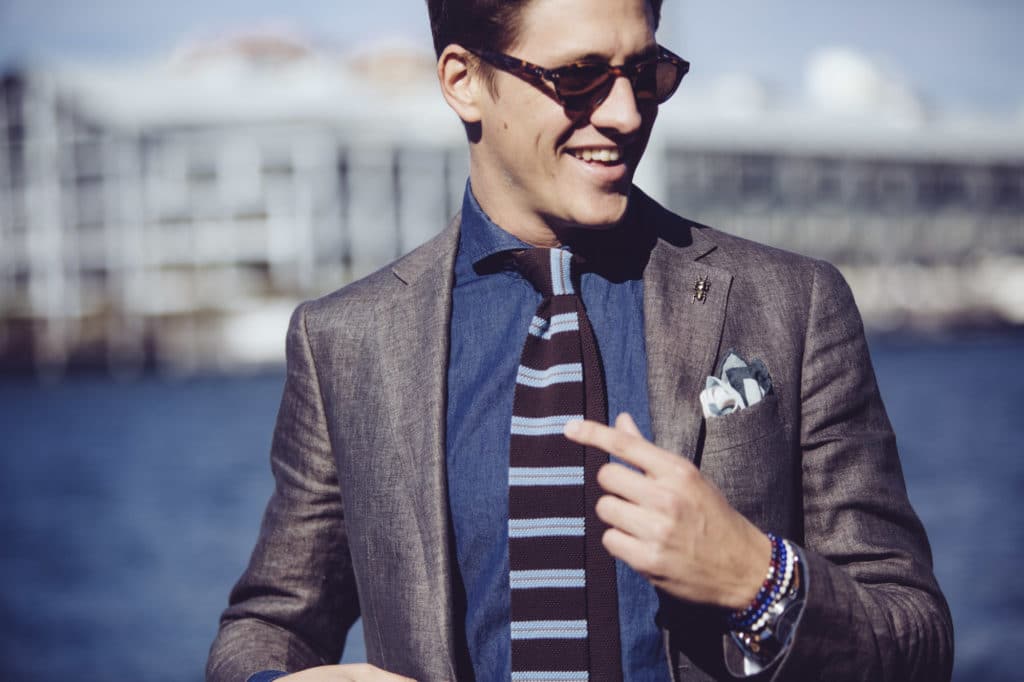 Suitsupply offers a level of quality at a price point other brands can only dream of. Add a touch of Neapolitan flair, a selection of exciting fabrics, well-styled accessories and a formidable casual wardrobe to the mix, and you've got a brand that's impossible to ignore. And it has been for Australian men, quickly becoming one of Suitsupply's biggest online markets, and that's without a physical presence in the country, which introduces unique fabrics for our climate, on-site alterations (for any brand!) and abolishes the need to factor in postage times. You can walk into Suitsupply Sydney in the morning, make a purchase, have it altered that day and wear it that night. What, pray tell, is not to like?
---
---
For the mass of existing brands that have saturated the Australian market with apathetic and overpriced suiting, times ahead will be tough. Herringbone's departure suggests they already are.
Unfortunately for M.J. Bale, a company that built a brand on 'affordable quality', Suitsupply arrives at both a better quality point and a better price point, on top of the many reasons I mentioned above. Perhaps they will shift some focus to their Japanese product which is quite good, albeit priced alongside some of the best made to measure products in the country. If M.J. had cause for concern, Peter Jackson would be sweating post their recent rebrand and aggressive expansion, as would the depressingly styled Van Heusen, T.M. Lewin, Anthony Squires and Rob Bennetts of the world, if Ron Bennett still exists, and if you could argue they even had the same customer.
As for the top end of 'off-the-rack', I'm surprised Brooks Brothers is still holding on in Martin Place, I don't think I've ever seen a person in there, but with prices like their's they'd only need to sell one suit a week to cover the rent. While I can't speak for Calibre, I would assume that a brand like Hugo Boss has cemented itself firmly enough amongst its target audience not to worry, while stalwart Ralph Lauren will hum along as one of the most universally respected designers in the game. Masons and Harrolds will continue to push Brunello Cucinelli, Isaia, Brioni and Tom Ford to a niche customer that has never even considered Australian made-to-measure ateliers let alone Suitsupply.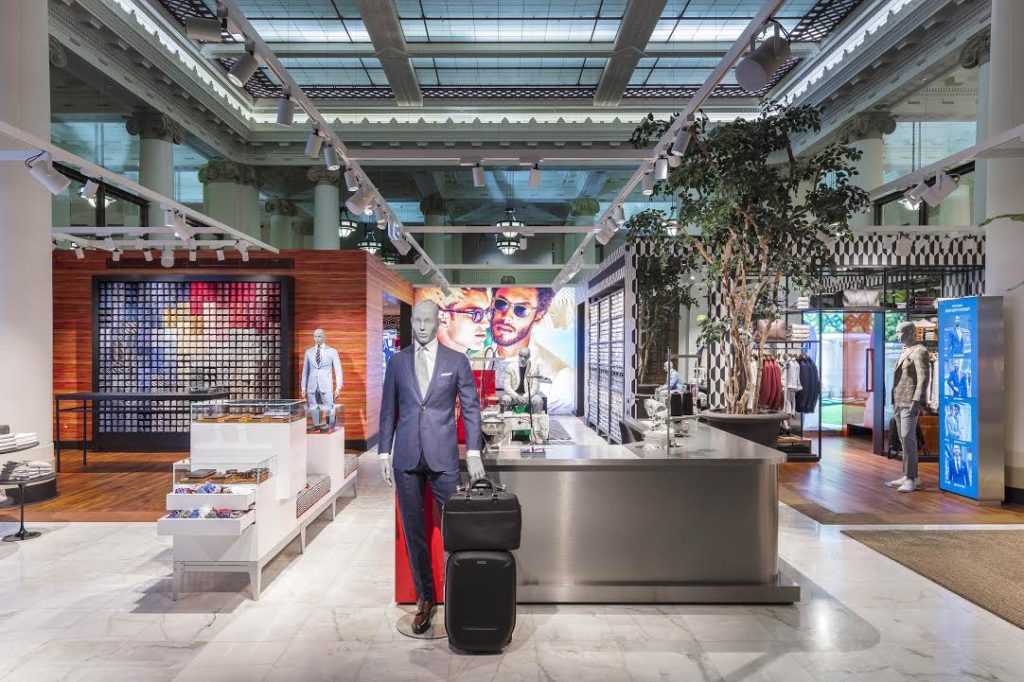 Put a fork in the entry-level made-to-measure brands. I don't need to name and any names, but I can assure you Munro's team of pattern makers are working overtime to create better garments than 100% of the manufacturers cooking up this circa $500 junk.
Above that, I consider the buyer to be an enthusiast, someone who has progressed beyond off-the-rack, and more often than not, has a negative story to share about one of the brands in the category above. These buyers are well aware of Suitsupply and will investigate, and most likely invest, in casual pieces as well as the occasional suit or sports coat, but their crucial tailoring pieces will come in the form of made-to-measure.
Interestingly, I think it's the brands with a circa $1000 made-to-measure product, like Suitshop, The Bespoke Corner or REMY who will not only be safe but prosper. They've already converted entry-level buyers from M.J. et al. and also attracted buyers back from the top end of made-to-measure, who preference value, fit and service, above inflated brand image, unnecessary details and product origin. The arrival of Suitsupply will also see a younger breed of menswear enthusiasts thrive and naturally progress into MTM, 90% of whom will cap their budget at this price point. Exceeding this, niche ateliers like Calder Sartoria, The Cloakroom and Trunk Tailors will continue to produce garments that force those above them to question their prices, while the chaps at J.H. Culter quietly go about making clients incredible four-figure bespoke shirts.
While sitting with Nish in the Suitsupply Sydney store, one of their most beautiful – I might add – I listened to him praise the confident Australian consumer, suggesting that our climate and our educated buyer will push the brand to innovate, and left excited. Not just because he'd confirmed a nationwide rollout of stores, wielding a plethora of thoughtfully styled and accessibly priced goods, but because our tired menswear scene so desperately needs it.
---
---
Suitsupply Sydney
3/5 Martin Place (Via Pitt)
Sydney
NSW 2000
RELATED: How It Works: The Ermenegildo Zegna Made-To-Measure Suiting Experience
RELATED: How To Dress Like Harvey Specter