As WFH and dress for your day sweep across corporate Australia, men are no longer required to stick to a dress code of navy and charcoal suits with the obligatory dinner suit for black tie events. For some, banker bro vests and gingham shirts are the only 2 remaining staples in their wardrobe. As COVID restrictions ease, the more discerning menswear enthusiast is allowed to explore other sartorial vices without feeling like a Pitti peacock. We reached out to Trunk Tailors Founder Jack Liang to get some expert opinion on formal dress for the warmer months. Here are 5 essential summer suiting pieces recommended for 2020.
1. Black linen suit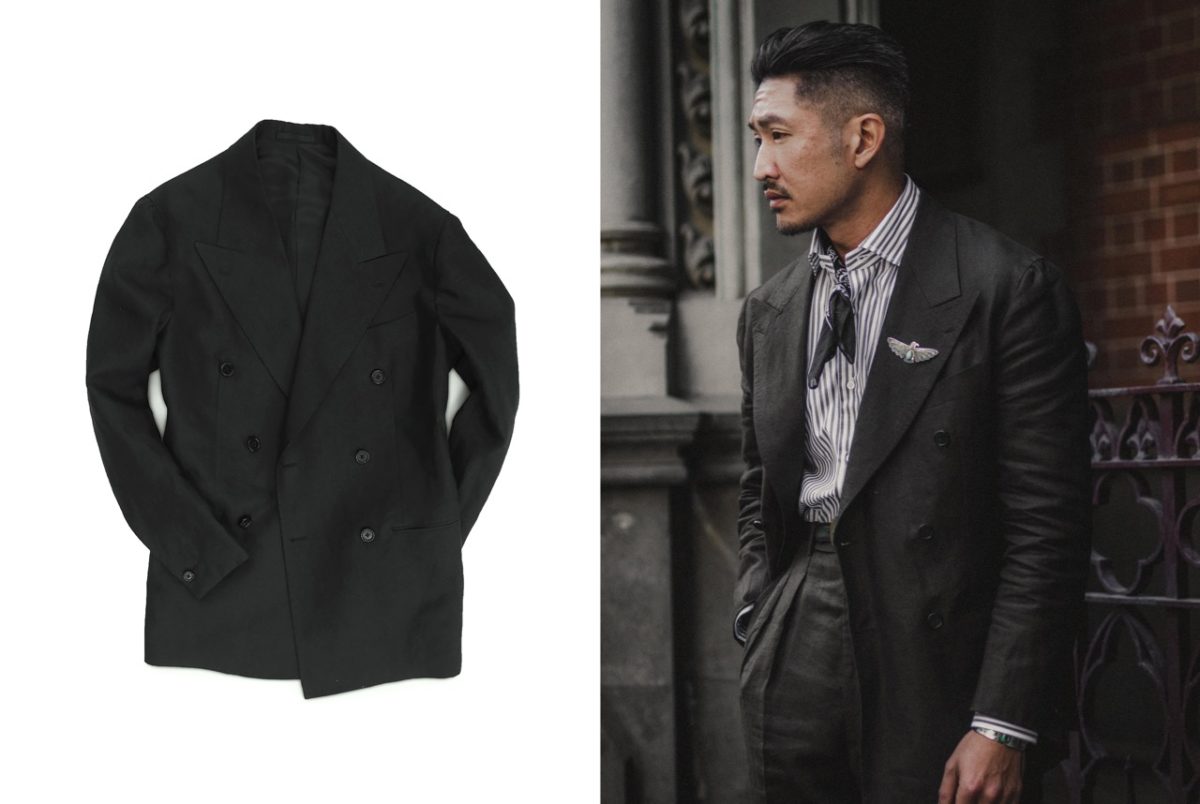 The most underappreciated colour in menswear. Many have written off the colour black as strictly for weddings and funerals or not at all. The colour is in fact very useful and versatile in linen, as it removes the seriousness associated with the tone and allows the fabric to develop naturally. It can also get plenty of wear separated – you can wear the trousers on their own or chuck the jacket on with a pair of lighter denim for those summer nights.

Trunk Tailors uses 100% Pure Irish Linen from Banbridge, Northern Ireland. The jacket is cut with a lower gorge and lower button stance to create a more relaxed look.  
2. Green cotton suit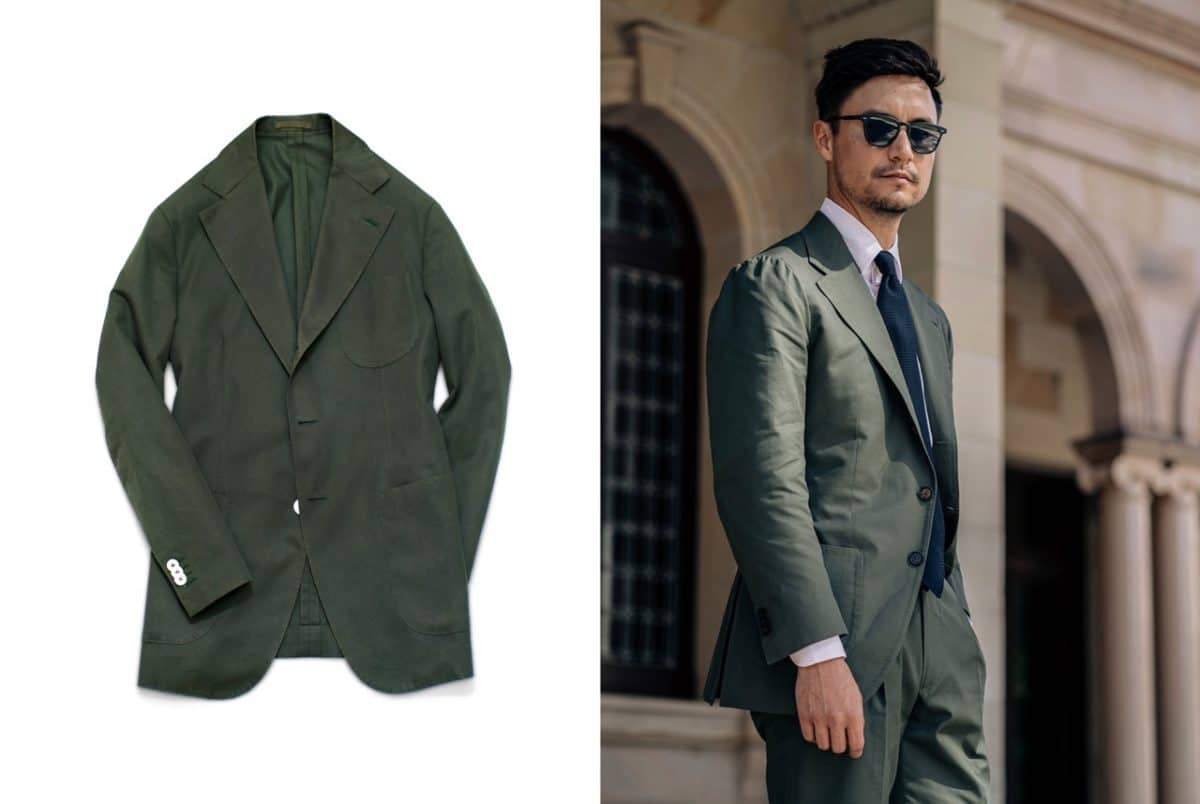 Another great colour is the reliable khaki green, or what some call the olive drab, famously debated about when the Patek Aquanaut 5168G was released. This isn't as limited, but the cotton from Caccioppoli is just as authentic. Founded in 1920, Caccioppoli is the go-to cloth merchant for Naples most revered tailors. We trust them to source the absolute best and they have done a great job with this summer suiting weight cotton.

The lightweight cotton makes the jacket wearable for the hottest days, the single-breasted patch pockets add an extra casual element, best paired with white sneakers and casual espadrilles.
---
---
3. Prince of Wales linen check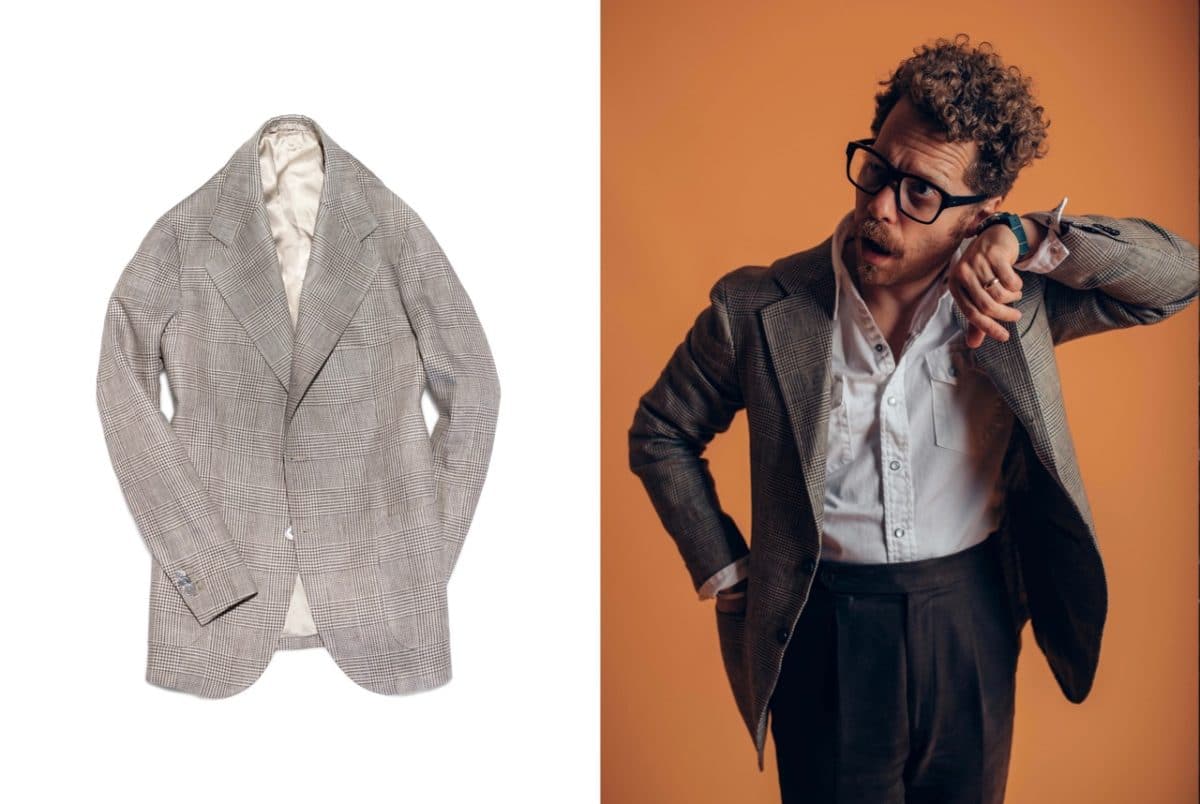 Most people associated Prince of Wales Check with British flannel suits. However, we have sourced an amazing PoW in Irish Linen. The colour is muted and would not raise any eyebrows at work. The pattern is subtle and timeless. The linen wrinkles nicely and is ideally worn with jeans or tailored trousers. I've also heard of clients pulling the PoW jacket out of the car post-beach and donning it with shorts for afternoons at the pub.
4. Anglo-Italian jacket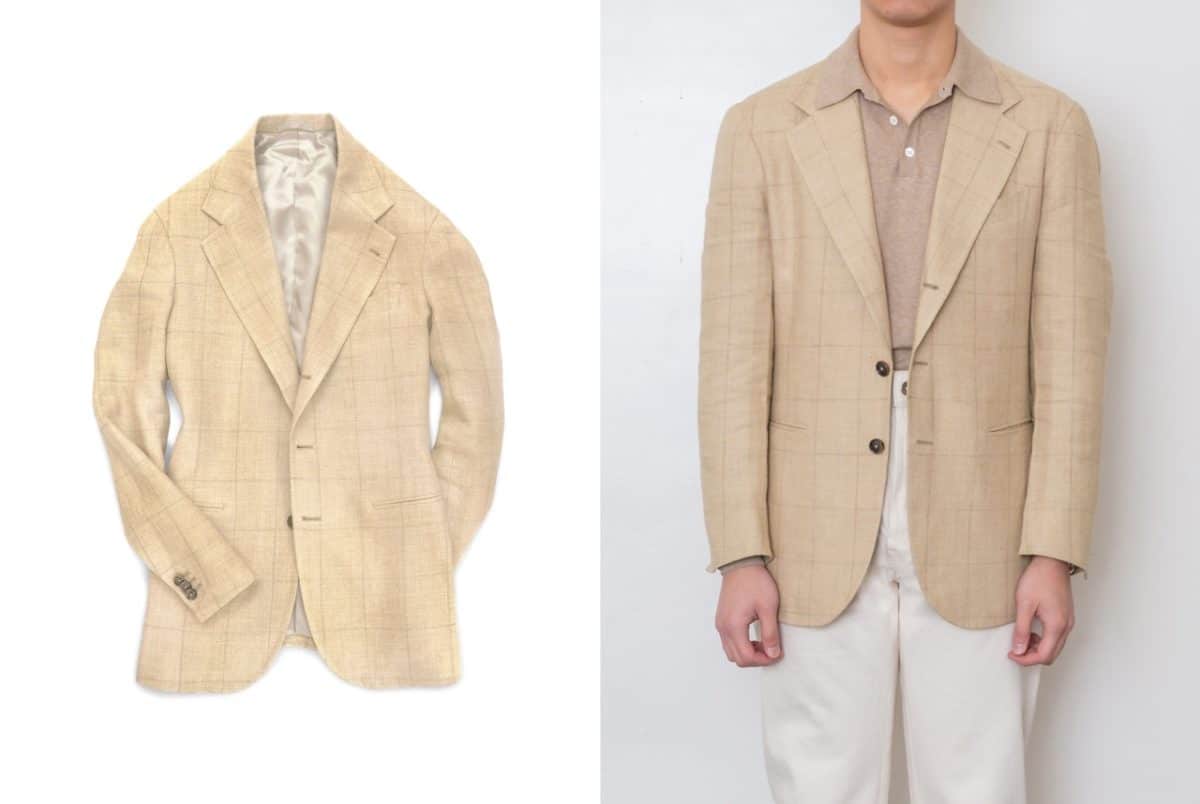 Anglo-Italian is a brand founded by our good friends Jake and Alex in London. Recently, they have introduced their own fabric arm called Anglo-Italian Tessuti. This particular jacket is made using a blend of silk and linen, with a beige base and a subtle check. A silk and linen mix is rarely seen in casual jackets, but the silk does make the jacket retain its shape better. Beige jackets are often made too loud, tacky or shiny.
This particular cloth is woven with the understated British style that we have grown to love and appreciate. Wear with off-white jeans to nail a nonchalant summer suiting look. We have many similar looks in our latest lookbook. 
5. Lafayette Saltiel Drapiers jacket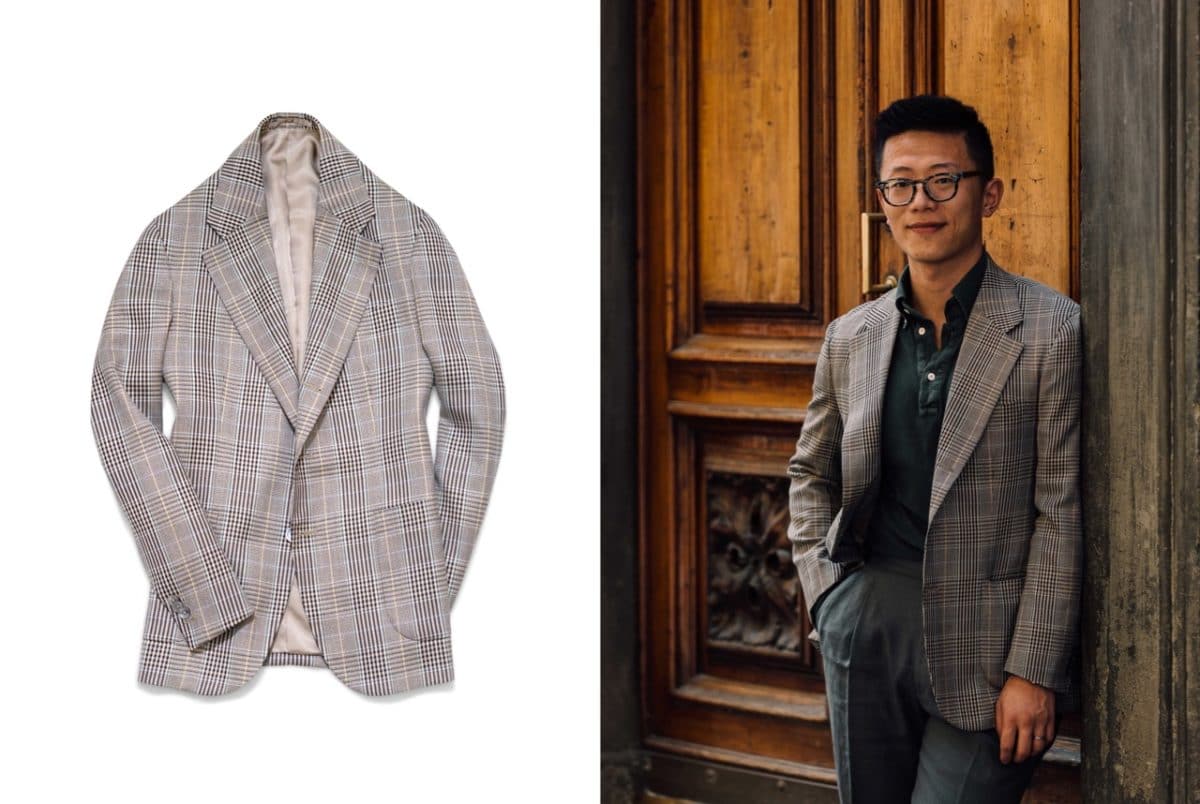 In recent years, we have seen a booming market for vintage Rolex, vintage Porsche and you've guessed it, vintage cloth. Lafayette Saltiel Drapiers, founded in 1925, is a vintage cloth agent in the heart of Paris with just under 20,000 meters of fabric available. The cliché saying of "they don't make them like they used to" definitely applies here. From afar, this looks like any check jacket, however, the black, green, blue and beige colours on a muted palette is rarely seen in the modern tailoring world.

There will be no wardrobe clashes with this jacket, it is simply as rare as they come. Pair with tailored linen trousers and a soft Italian polo.